New TV Series 'On the Spectrum' Will Feature 3 Actually Autistic Actors
---
What's new: Amazon announced a series order from "Parenthood" and "Friday Night Lights" writer and producer Jason Katim. The half-hour comedy drama will follow three 20-something roommates on the spectrum navigating life's challenges together. The series will feature three actually autistic actors, Rick Glassman, Sue Ann Pien and Albert Rutecki, along with Sosie Bacon, Chris Pang and Joe Mantegna.
Having a 23-year-old son on the spectrum, it is deeply personal for me to get to tell this unique story of what it's like to come of age as someone with autism. — Jason Katim, Deadline
The Frontlines: TV shows in the past have been criticized by the autism community for casting a typical actor to portray an autistic character. Authentic representation matters.
While many autistic characters have come to the forefront in television, few are played by actors who are actually autistic
The lead characters of ABC's "The Good Doctor" and Netflix's "Atypical" are on the autism spectrum, but are played by actors who are not autistic
A study conducted by Stern and Barnes concluded that participants who watched the first 28 minutes of the pilot of "The Good Doctor" were both more interested in learning more about autism and had more positive views of individuals on the spectrum than participants who watched a lecture about autism
Get more on autism: Sign up for our weekly autism newsletter.
A Mighty Voice: Our contributor, Andrea Doten, shared her thoughts on the importance of increasing neurodiversity in the media, even if there is still work to be done. "Increasing the number of autistic characters has helped bring more awareness and acceptance of the autistic community over the past several years. Though autistic people all experience the condition differently, increasing neurodiversity on television is important to aid in both representation and the autism acceptance movement." You can submit your first person story, too.
From Our Community: 
#CheckInWithMe Share the next line of my story. #Autism #Anxiety #Depression #nextlineofmystory
Add your voice: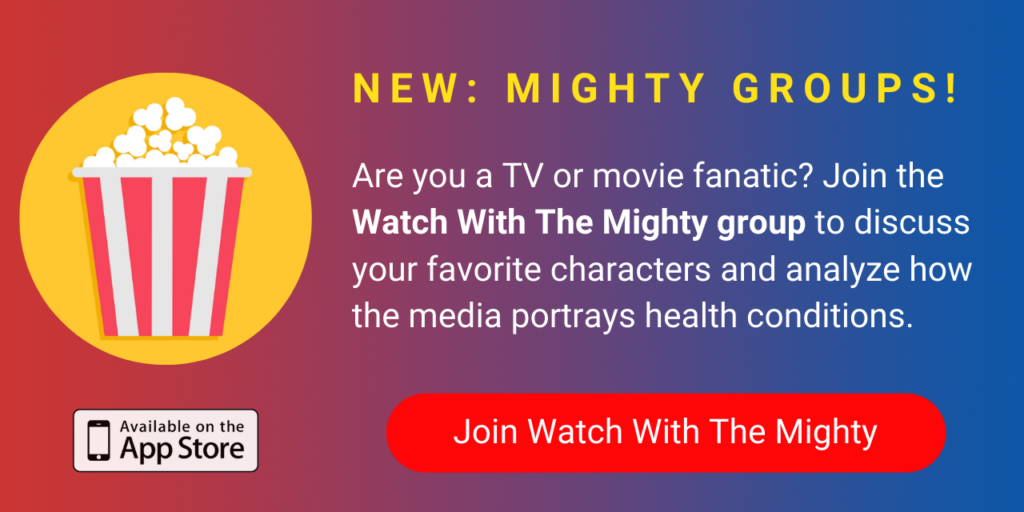 Other things to know: Want more from the autism community? Check out these Mighty articles:
More helpful thinking: Have you watched these other autism-centric shows?
Originally published: June 17, 2020