New Apple TV+ Series 'Little Voice' Features Authentically Cast Autistic Character
---
What to know: "Little Voice" is a new Apple TV+ series that features authentic disability representation thanks to the character, Louie, who is on the autism spectrum.
The half-hour dramedy follows an aspiring singer-songwriter (Brittany O'Grady) in her journey to stardom while tending bar, teaching music and walking dogs in the Big Apple. Her brother, Louie, lives in a group home for young men on the spectrum and loves Broadway.
Louie is played by Kevin Valdez, 21, who is making his own professional acting debut in the how. Like his character Louie, Valdez is also on the autism spectrum. Valdez said he was diagnosed as autistic at 22 months, which allowed him early access to supports. In an interview, Valdez said he finds his character very relatable as someone on the spectrum.
[Louie is] really similar to me. It's almost like this role was made with me in mind. — Kevin Valdez
#LittleVoice is finally here on @AppleTV! I even had the honor of talking with a CNET reporter for an article about the show.https://t.co/YU1GfUBtwW

— Kevin Valdez (@Kevin_Valdez99) July 10, 2020
The Frontlines: There aren't that many autistic characters on TV, especially ones played by neurodiverse actors like Valdez. We are seeing more authentic representation of autistic actors playing characters on the autism spectrum but there is still a way to go.
The lead characters of ABC's "The Good Doctor" and Netflix's "Atypical" are on the autism spectrum but are played by actors who are not
The depiction of autistic characters are evolving beyond the male autistic savant stereotype as we've seen in famous films so far, such as "I am Sam" and Dustin Hoffman's character in 1988's "Rain Man"
Shows such as "Everything's Gonna Be Okay" and the children's show "Fancy Nancy" have recently earned praise for their authentic autism representaiton
Get more on autism: Sign up for our weekly autism newsletter.
A Mighty Voice: Our contributor, Andrea Doten, was thrilled when "Sesame Street" introduced Julia, a Muppet character on the autism spectrum in 2017. "It was groundbreaking to have a TV show geared toward preschool-aged children introduce an autistic Muppet. Sesame Workshop had already introduced several initiatives over the years to expose children to various differences and build inclusive communities." You can submit your first person story, too.
From Our Community: 
Add your voice: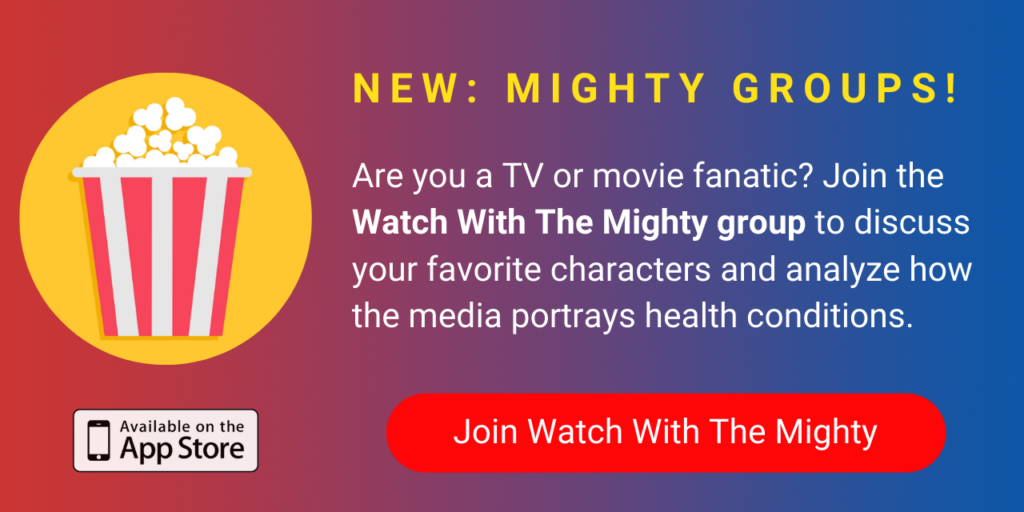 Other things to know: "Little Voice" features music by Grammy and Tony Award nominee Sara Bareilles. It's co-created, written and directed by Jessie Nelson, who wrote and directed the 2001 film "I Am Sam," a movie about a man with an intellectual disability who is trying to regain custody of his daughter, played by Dakota Fanning. That role was played by non-autistic actor, Sean Penn.
But with "Little Voice," Nelson is thrilled that the role of Louie is being playing by a neurodiverse actor, Valdez. "I was so pleased with how far we've come that Apple was so supportive of finding an autistic actor to play this role. This is a very different moment in history," says Nelson.
Here are some other series to watch:
How to take action: "Little Voice" premieres Friday on Apple TV+ and you can watch the trailer below.
Originally published: July 10, 2020