Armani Williams is the First Openly Autistic NASCAR Driver
---
What's new: Ahead of a race in Michigan on Sunday, NASCAR driver Armani Williams appeared on "Good Morning America" and reminded viewers that autistic people belong in all spheres of life. In this interview, Williams, the first openly autistic NASCAR driver, encouraged other autistic people to not let stigma and discrimination from those who don't understand neurodiversity hinder their aspirations. Later that day, Williams achieved his first top 10 finish at the Michigan International Speedway in the NASCAR ARCA Series race.
Just because you have autism, don't let that back you down from your dreams. If you truly have a dream of something that you want to be good at, go for it. — Armani Williams, "Good Morning America"
Armani Williams learned about his autism diagnosis at around 7 years old and is now the first NASCAR driver openly diagnosed on the spectrum. @janai has the details. https://t.co/zaiknXCayI pic.twitter.com/8sMec33wko

— Good Morning America (@GMA) August 9, 2020
The Frontlines: Autistic adults are likely to want to pursue their interests as career paths and view them as their strengths, like how Williams being a racecar driver. Finding inclusive job opportunities isn't always so easy.
Get more on autism: Sign up for our weekly autism newsletter.
A Mighty Voice: Contributor Jaymi Craik, who is autistic, described the happiness she feels when she does one of her interests: writing. "Writing has always been a good friend to me. It's been the one thing I know I can do and do it well. It's something I feel I was meant to do. Words always came easy to me. I'm proud to have a talent that comes naturally." You can submit your first person story, too.
From our community:
Add your voice: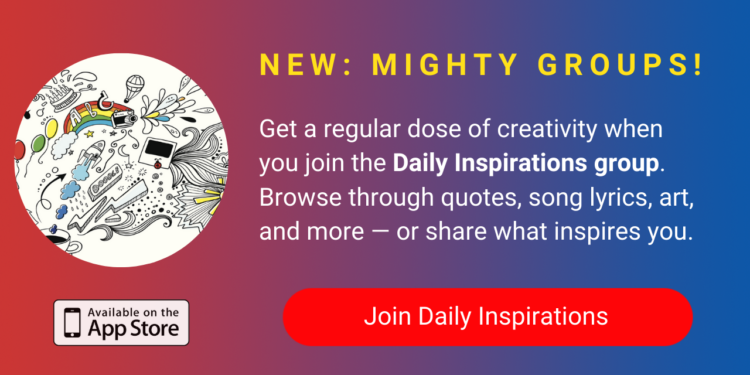 Other things to know: There are many misconceptions about what autistic people cannot do and stereotypes about neurodiversity. You can read some first-person stories by autistic people dispelling these misconceptions:
How to take action: If you want to keep up-to-date with Williams' NASCAR career, you can follow him Twitter and Instagram and watch Williams' full interview below.
Originally published: August 11, 2020