How These Autistic Actors Helped 'Atypical' Increase Its Authentic Representation
---
The lack of actually autistic actors and crew members on set of the Netflix series "Atypical" has been a point of contention since the series began in 2017. Behind the scenes, one acting studio and several of its talented students on the spectrum, helped move forward the show's inclusion of actually autistic cast members.
Following criticism from the autism community after season one of "Atypical" featured only one actually autistic actor, Anthony Jacques, creator Robia Rashid introduced a peer support group for Sam in season two, which included eight actors on the spectrum who study at the Miracle Project, a Los Angeles-based film and theater training program designed for neurodiverse creatives. Among the talented actors tapped to play peer group members included Domonique Brown (as Jasper), Spencer Harte (as Sabrina), Nikki Gutman (as Lily), Naomi Rubin (as Noelle) and Layla Weiner (as Amber). They were all cast on the show through the Miracle Project.
Founded by Elaine Hall, the Miracle Project has helped connect "Atypical" with more actors on the spectrum, from the peer group roles to background actors. Hall's son is on the spectrum, and after traditional autism therapies didn't work for him, Hall tapped into her acting coach background to meet her son where he was. The Miracle Project now works with nearly 200 aspiring creatives, like Harte and Gutman, who prove to typical filmmakers and directors that authentic representation makes a story richer and more meaningful.
To learn more about the experience of working on the set of "Atypical" for actually autistic actors, find out more about the Miracle Project and gain new perspectives on the importance of authentic representation of neurodiversity, The Mighty interviewed actors Spencer Harte and Nikki Gutman and Miracle Project founder Elaine Hall.
Here's what they told us:
Editor's note: The following interviews have been compiled and lightly edited for content and clarity. 
How was your experience working on 'Atypical'?
Harte: It was such an honor to be on the show. The cast and crew were so friendly and nice. They made us feel safe and treated us like part of the family. I'm so grateful to have made new friends. I love them all so much!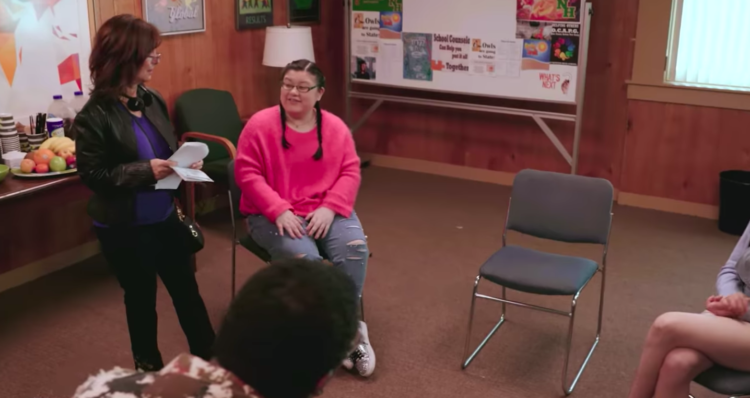 How well do you feel 'Atypical' represents people on the spectrum?
Harte: I have a lot of friends with Aspergers who are just like Sam. I think the show is very realistic showing Asperger's. I think it would also be good to show lots of different people with autism. Some who are non-verbal even so that they can see people like themselves on tv. Autism is a spectrum like a rainbow. You need all of the colors to make a rainbow.
Gutman: "Atypical" picks up on a lot of these feelings that kids on the spectrum go through on a daily basis. What it cleverly shows is that some of our problems are similar to typical problems faced by everyone, for example, relationship problems, growing up problems, sexual identification, etc. It kind of shows everyone has difficulties and we should not think we are so different like we usually feel.
If 'Atypical' gets renewed for season four, what else would you like to see on the show?
Harte: I would like to see a peer group spin-off. We could see them hanging out together. We could meet their families and see where they live and what they get up to.  I think that would be a great show because we would get to know more characters with autism. Like "Friends" but with people with autism.
Gutman: Going forward I'd love to have an opportunity to be able to combine my singing and acting. If there is a season four of Atypical who knows, maybe the "Atypical" writers could find a way to include a college or community singing contest in the script. One thing which "Atypical" might do if there is a fourth season, which would benefit the show and the autism community even more is to create additional dialogue between those on the spectrum and the regular cast. This would break even more barriers.
How did the Miracle Project get connected with 'Atypical'?
Hall: Early on when they were still first casting for Atypical they called on us to see if there are any neurodiverse actors that might be able to play the original role. And then I think they found Keir [Gilchrist]. But they stayed committed to wanting to hire neurodiverse actors. So, second season when they conceived of the peer group, the casting director got in touch with me right away.
Whenever they needed other actors to play background roles, they would call on me again, and I was able to provide a number of students from the Miracle Project to be in the classroom scene that Sam was in, to be in the classroom scene, to be in the hallway. [Almost] all of the actors in that disability room, the background actors are students from the Miracle Project.
We were always treated [inclusively] because I wanted different snacks for us. I wanted accessibility. They gave us quiet rooms. Everyone came and took pictures with the kids. It was just wonderful. Some of them when they first came to the Miracle Project, were so shy, they couldn't even walk into a room of their peers. And now here they are, [on an] award-winning TV show, so it's been really exciting.
Why is authentic autism representation important on TV and in the media?
Harte: Maybe someone who thinks autism is weird and doesn't like people with autism will watch "Atypical" and see that autism is awesomeness. That people with autism are just like they are. We want to be loved and we have hopes and dreams just like everyone else. Also, we are smart and funny and talented. And then, maybe they won't be mean to us anymore.
Hall: One of questions that some directors asked me early on is, "Well, what if they have a meltdown on set and what if it's too much for them?" And I think people were nervous and I'm proud to say that we have debunked myths about what's possible for individuals on the spectrum. What I always say is, "No, being an actor on a set, that's somebody's happy place. It's being in the real world that can be really challenging." The Miracle Project Actors, because they have changed the way that Hollywood perceives working with someone on the spectrum.  It's value-added rather than taking anything away from anyone.
Where do you hope to go with your entertainment career in the future?
Harte: I want to do more acting. It's so much fun. I feel so happy on set. I would like to be a series regular on a TV show and do a film, like a Harry Potter movie. That would be so cool! I like writing, too. I have started writing a few scripts. One is a sequel to a Pixar movie and another one is an anime. I am also an opera singer. I have sung at the Obama White House and the United Nations and I want to do more of that. My dream is to sing at the Vatican for the Pope and The Royal Albert Hall for the Queen.
Gutman: One thing not generally recognized by "Atypical" viewers is that many in the cast are not only gifted actors but they are multitalented. Keir Gilchrist told me at a cast party that he sang with a band in Canada. He is not the only member of the cast that is a singer. I, too, am a singer-songwriter. I sing under the name Nikki Nik. This past spring I also had the opportunity to sing for the Miracle Project at City Walk as did Dominique Brown who also is in the cast of "Atypical." We had a lot of fun doing it.
Anything else you would like to add?
Harte: I want to continue to advocate for myself and others on the spectrum. Nothing about us without us!
Gutman: When I go on stage in front of a live audience, initially I feel anxious and I'm afraid I might say something that won't make sense. For some reason, it doesn't seem to show much when it is actually my time to perform. Sometimes I think too much about what people think about me because I am on the autism spectrum so I can get nervous. It's quite a challenge. When I am able to overcome these fears I just feel better about myself. My parents are very supportive and I am thankful. Yet, I know it is up to me to keep working to overcome difficulties. I find it a constant struggle but I try to keep fighting.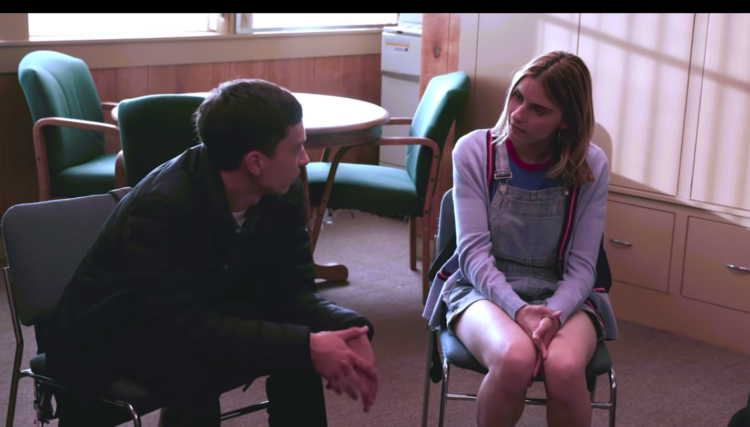 To learn more about the Miracle Project, visit its website.
Article updated Dec. 9, 2019.
Header images via Netflix
Originally published: December 6, 2019