5 Life Hacks for Autism Sensory Overload
---
As an individual on the autism spectrum who also has ADHD and sensory processing disorder, altering my environment has been life-changing. I spent many hours researching different sensory rooms and strategies but could never find a good list of easily accessible, effective ways to prevent sensory overload. Here is a list of my favorite tools!
Lighting

This was the first thing I changed. Not only am I notorious for leaving my lights on (I'll explain shortly) but I wanted something I could control. That's when I started looking at "smart lights," something I could control in the palm of my hand or even with my voice — "Hey Google/Siri/Alexa!" That's when I stumbled on LIFX, color-changing lightbulbs that connect to WiFi and can be adjusted via an app.
From the app, you can control the color of the lights, as well as the brightness. I originally bought a "day and dusk" bulb, which only allowed me to change the white light. I liked the idea of having my main light be a white bulb and my lamp multi-colored, so I also bought a mini color bulb.
The mini color bulbs have preloaded "themes." These can be set to have the colors change at certain time intervals — faster or slower for sensory needs. There is a strobe light effect with the faster times, which has a seizure warning prior to triggering.
The one thing I wish this app had is a sleep timer. It has a rather complex scheduling system, which is the only downside I've found.
Sound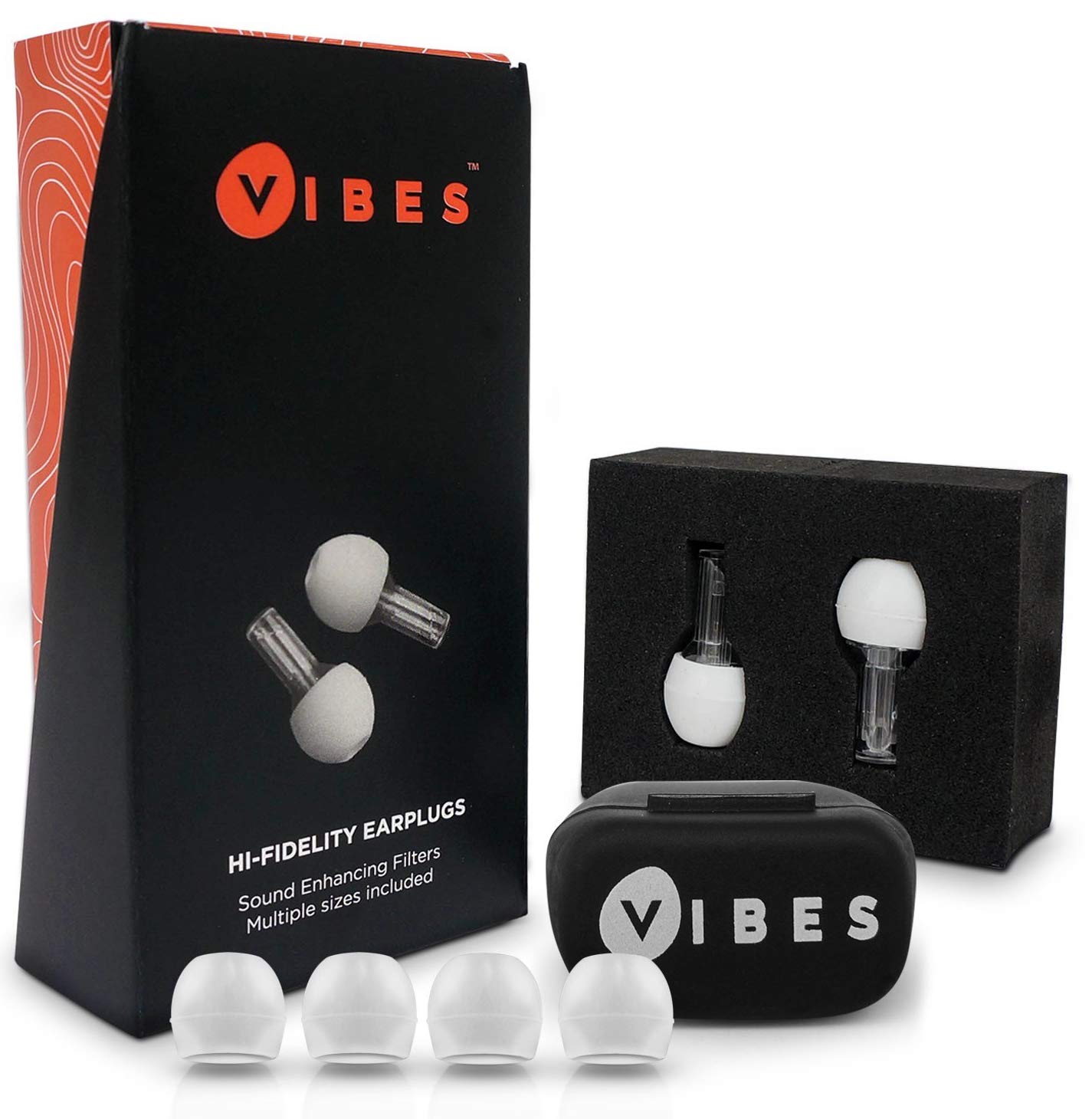 Noise is my biggest sensory trigger. Working in a school, I've found myself overwhelmed in many different environments. Despite my attempts to avoid certain areas, it's impossible at my job. Time and time again I thought about pulling out the big, bulky noise-canceling headphones but I find them well… too big and too bulky. They would make me stand out in a way I'm currently not comfortable with, so I started searching for something small that would block out most of the noise and be lightweight like an earplug.
I found Vibes earplugs! I swear by these. I can finally sit down in a gym full of kids in an environment that is very acoustic. I can still hear noises, but they prevent instant overload. In a lower volume, but still triggering environment, I will often wear just a single bud so I can still hear things like direct conversations. They are small and easy to misplace, so I keep them in my backpack and car.
Weighted blanket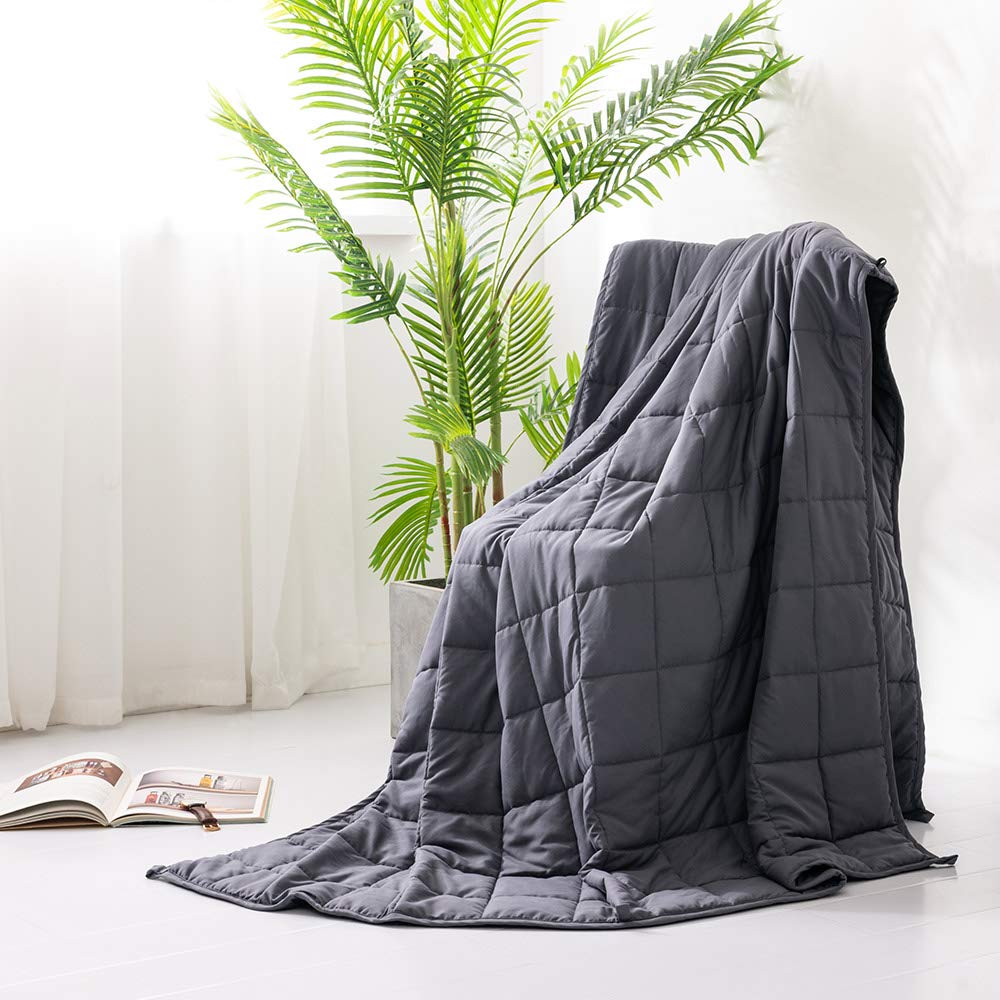 Prior to getting a weighted blanket, I would have 7 or 8 blankets on my bed, some for texture, but mostly for that weighted feeling. I transitioned to a duvet to reduce my blanket count and found more comfort with it, but I needed more weight. Once I finally convinced myself to fork out the money for a blanket, I was shocked the first time I curled up with it. I slept like a baby for the first time in a long time.
I was concerned about the weight, so my first blanket was 15 pounds, which was 5 pounds less than what was recommended for my body. However, with my sensory needs, I was worried about overheating and it just being too heavy. A few months later, I received a 20-pound blanket for Christmas. Adding that extra weight has helped when it comes to meltdown and sensory overload, especially when I'm about to lose control. I now use the 15-pound weighted blanket for sleep and the 20-pound weighted blanket for sensory regulation. Be careful when you buy a blanket; look up the proper weight for the intended user. Also, I found that my blanket with larger weighted squares distributed the weight better compared to some other designs.
Voice Activation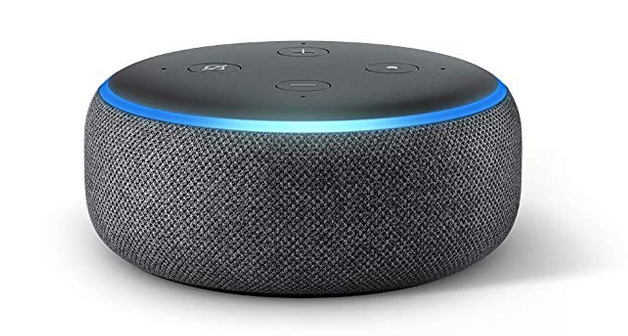 I debated a long time about having a system like Google/Siri/Alexa. Thinking about having to say what I wanted caused anxiety, but after using one at a friend's house, I finally caved and bought a Google Home Mini. I already used Siri a bit on my phone, and then when I got an Apple Watch I started becoming more comfortable "talking with tech" and asking for what I need. "Hey Siri, set a timer," "OK Google, play _____on Netflix," and my favorites, "Hey Google, turn off my lights," and "Hey Siri, where's my phone."
Since I started talking with tech, I have seen an impact on my everyday speech. I'm becoming more comfortable asking for things from those around me, after struggling to do so for years. "Hey ______, can I have a glass of water?"
Oral Sensory
Long before my diagnosis, I knew it was unusual to be in my mid-20s and chewing on everything — straws, hoodie strings, hoodie sleeves, coffee sticks, gum etc. It was the first thing I tackled when I was going through my diagnosis phase. My go-to "hidden stim" is Starbucks stoppers — you know, the green stick in your latte. However, when I need something more (I could chew through 20+ sticks) or I'm at home, I opted for something more durable. I wanted something I could keep in my pocket.
Raindrop pendants from Chewigem are my go-to chew. Not only can I keep one in my pocket, but I can also swing it around, which is a stim — I do the same with my keys. They can be chewed apart, but it does take quite a while.
I also wanted something more durable, as I chewed through my first two pendants. I have had a Hexichew for over a year now, zero bite marks and still going. I do find that I can over chew and my jaw gets really sore after extended chewing. My pain tolerance is high. If you are like me, I recommend rotating through chewing options.
I got a silicone teething necklace and also really enjoy it! I've found them on sale and pick up some every now and then.
Getty image by Wavebreak Media.
Originally published: November 23, 2019