Why It Matters That My Autistic Son Can Count on His Siblings to Be There for Him
---
On one of our beach days this summer, I noticed a young man with autism. He was happily stimming and scripting away while sitting alone on a beach towel. It was clear he was not completely alone as he was surrounded by other beach chairs and towels. Feeling some type of motherly instinct, I kept an eye on him waiting for someone to appear. I'm so glad I did.
Within minutes, his sister emerged from the surf smiling and waving to him. She took him by the hand and gently and lovingly guided him through the waves. He was overjoyed. His stimming became bigger and his scripting louder, but what most did not see (because they were unsure of who they were looking at and the behaviors they saw, so they quickly looked away) was the pure joy on this young man's face and the equally matching smile on the face of his sister.
I watched them the entire time they were in the water. The sister did not hover, it was clear her brother could swim, she allowed him the freedom to enjoy the deep pressure pull of the tides on his own while she kept a close eye nearby ready to grab him if he got into trouble.
I couldn't help but think of my son Ryan's siblings. He loves being on his own and is proud of his independence, but, he is comforted having a brother and sister waiting on the shoreline if he gets in too deep and needs a hand to pull him out. As his mother, I feel relief knowing that one day when I'm gone he will never have to face the waves alone.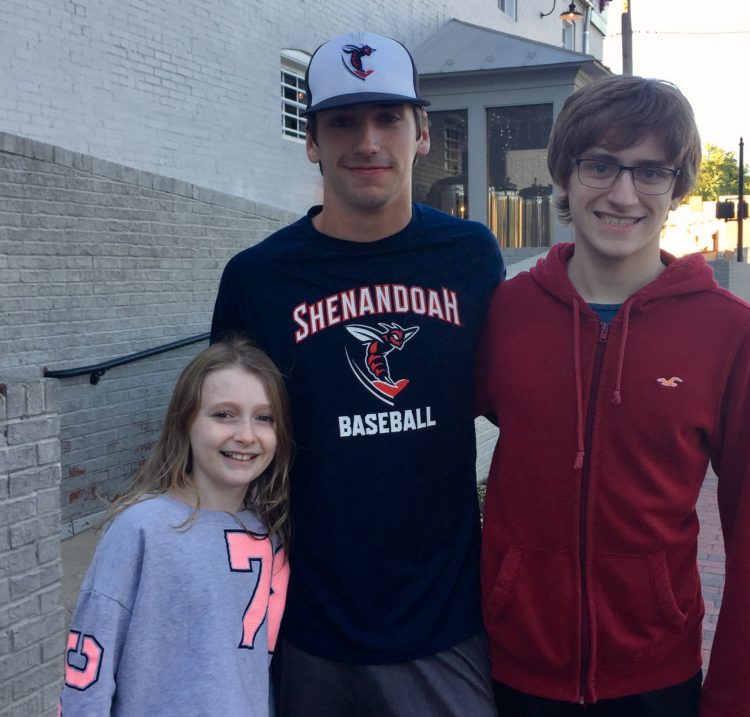 Siblings are kind of awesome.
Originally published: August 20, 2019