Dear Disneyland Staff Member Who Saw Past My Meltdown
---
My mom and I walked into guest services; I was visibly upset after a misunderstanding with a cast member. I sat there crying, in meltdown mode, as my mom began to explain the situation. You and your staff understood. You welcomed us to stay there as long as I needed to, which was a kind gesture.
But what happened next was the most magical of all.
After asking my mom, you came over to me, and I agreed to listen to your idea. You began to tell me how busy princess Rapunzel was. (She's one of my favorites and was one of the two princesses I hadn't met yet.) It was near the end of the evening's Halloween party. I was overstimulated but determined to persevere and enjoy it after all we'd been through to get tickets to the sold-out event.
Rapunzel was busy, but I wanted to see her. I didn't know what you had planned. You asked me if I'd like Rapunzel to write me a letter — you'd call her and ask her to do it, you said, and I could pick it up at the end of the evening. I agreed. Off mom and I went, and later, on our way out, we walked into guest services, and sure enough, an envelope with a signed picture of Rapunzel and Flynn Rider was in it. I was ecstatic! I'm sure you probably pulled it out of a file and signed it yourself, but for the purpose of this, I'm choosing to focus on the magic… because it's Disney, after all.
If you ever read this, thank you, from the bottom of my heart
Thank you for not making assumptions about me.
Thank you for not assuming I was acting like a brat.
Thank you for not judging me or making me feel bad.
I don't remember your name, but thank you.
Thank you for looking past my meltdown and seeing a young lady who was truly overloaded and frustrated and who believed in every ounce of magic Disney had to offer.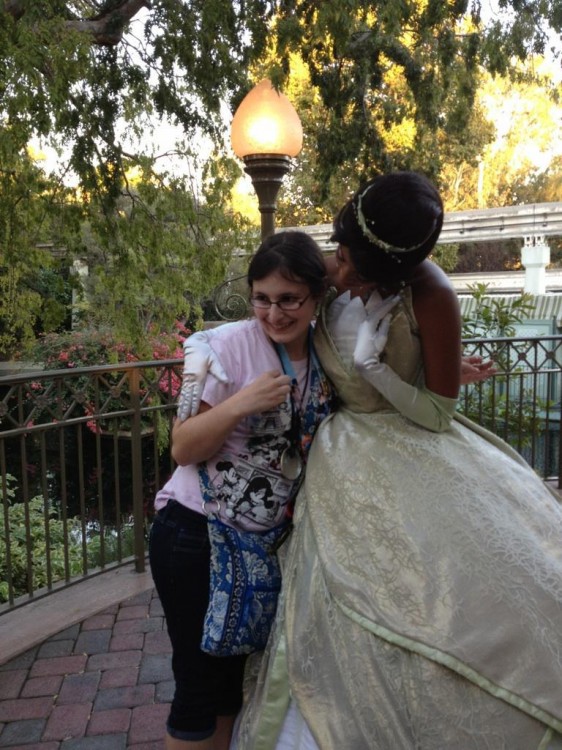 The Mighty is asking its readers the following: Describe the moment a stranger — or someone you don't know very well — showed you or a loved one incredible love. No gesture is too small! If you'd like to participate, please send a blog post to community@themighty.com. Please  include a photo for the piece, a photo of yourself and 1-2 sentence bio.
Originally published: January 30, 2015