I'll Never Stop Believing In My Son With Autism
---
The day we heard "autism" was a sweltering summer day; the smell of summer rain that had just begun hung heavily in the air. The drive home was filled with the sound of the swish, swish of the wiper blades and my hiccupy sobs as I tried to pull myself together before getting home to my boys.
After we arrived home, I walked into the toy room where my perfect and beautiful son played happily with his Thomas engines. As I watched him play, I was terrified that one word had taken away all my dreams for him. Thoughts like "he might not ever" and "what if he can't" and "what if he doesn't" all raced through my head.
Fast forward 12 years and yes, sometimes the negative thoughts and worries still come, but moments like these, moments that turn those thoughts upside down, remind me that I must always believe in him — even when he tells me, "you believe in me too much."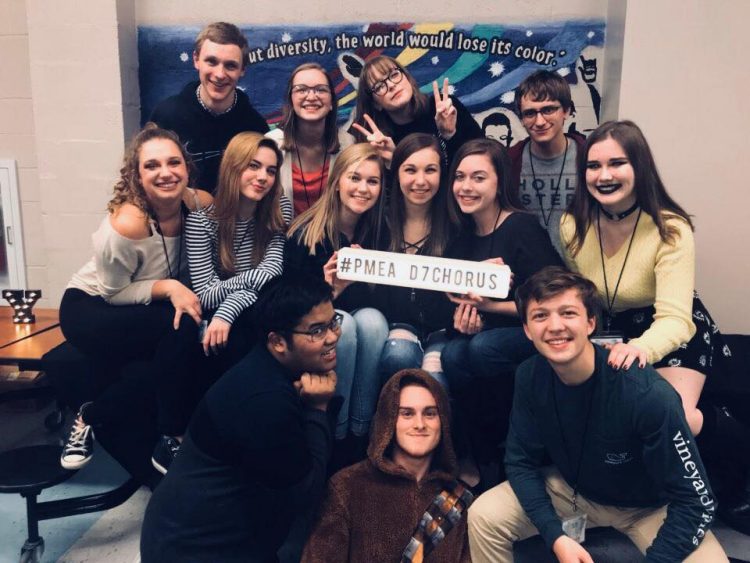 Two nights in a hotel room with three other students and hours and hours of rehearsal at District Chorus was a success. An amazingly, wonderful success. Two days of different routines, tons of social interactions and lots of "new" and my son said he had "such a great, great time." And he truly was giddy. My 16-year-old — giddy. And it didn't involve him beating the next level on a video game.
In the car on the way home, I looked over at him and said, "I will never stop believing in you." He smiled, then told Siri to play, "Don't Stop Believing" by Journey and he let me sing along with him. Yeah, I know — I was allowed to sing even though I hurt his ears with my "awful voice."
Never stop believing. Never.
We want to hear your story. Become a Mighty contributor here.
Editor's note: This story has been published with permission from the author's son.