Mom's Comic Strips Show the Lovable Quirks of Her Son With Autism
---
One mom has found a creative method of spreading awareness… and also some joy along the way.
Lisa Smith, from Baldwin City, Kansas, started making comic strips online just three months ago. Feeling inspired by the day-to-day things her kids do, as well as sensing another opportunity to raise awareness about her kids' challenges, Smith began making more and more of the sketches, to the delight of her Facebook and blog followers.
Sign up to follow more autism stories!
Smiths's youngest two children,Tate and Sydney, are the stars of the comics featured on their mom's blog "Quirks and Chaos." Tate, 14, has autism, and Sydney, 11, has Fetal Alcohol syndrome and ADHD. The Smith family adopted Sydney when she was 10 months old and she was diagnosed at age 2.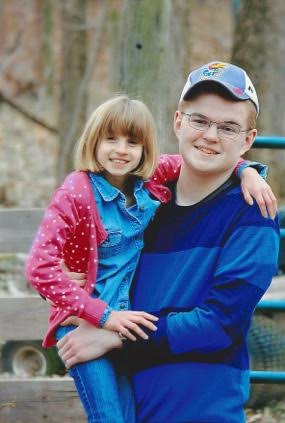 The comics often center around the funny things Smith's children say and their unique perspectives on life. Several of them, like the one below, address Tate's literal interpretation of things.


"For me it's always about educating others," Smith told The Mighty. "A lot of the ones I do about Tate are about how I think he perceives the world. If [other people] understood more about what he's thinking they'd be able to relate to him so much better."

Smith says that being able to find the humor in things has helped her cope with the challenges of her children's diagnoses.
"What helps me the most to stay out of the doom and gloom is finding the little bits of joy and the funny experiences and the sweet things that the kids do," Smith told The Mighty. "It helps to have a sense of humor, but I really don't want to come across as somebody who is laughing at them in a way that's mocking, because I'm not."

To see more of Smith's comics, including ones she's made for her daughter, visit her blog or Facebook page.