14 Awesome Gifts for Autistic Adults
---
Editor's Note
We hope the products below help you or a loved one in your health journeys. Just so you know, The Mighty may collect a share of sales from the affiliate links on this page. As an Amazon associate, we earn from qualifying purchases.
Holidays can be a tough time for autistic people. Routines are disrupted, unexpected and sometimes overwhelming lights, sounds and smells are everywhere, and there's pressure to be social with people they don't know well. But with support and understanding, autistic people can enjoy the holiday season in a way that works for them.
As a society, we talk a lot about autism, but it's almost always focused on children. News flash: Autistic kids grow up to be autistic adults. What autistic adults want and need more than anything is autism acceptance. They need people to say, "It's OK to stim by flapping your hands or playing with a fidget cube." "It's OK to stay home from that holiday party full of flashing lights and crowds." "It's OK to skip Grandma's cranberry sauce if the texture bothers you."
This acceptance can carry over into gift-giving, too. We asked our Mighty autism community to share gifts they've received or would recommend for other adults that are autism-supportive, useful or just plain fun. Here are some of their favorites.
1. Weighted Blanket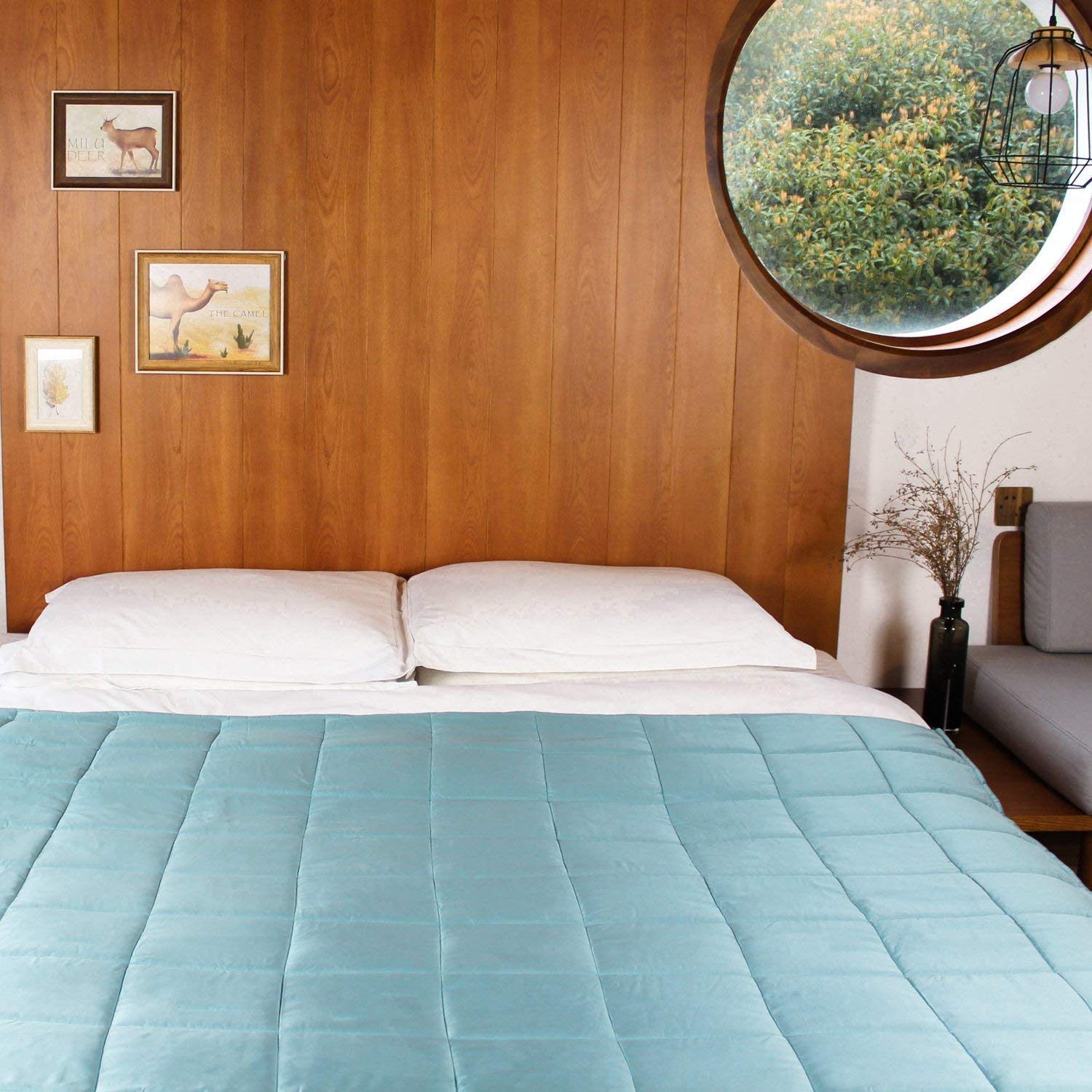 Many Mighty readers recommended weighted blankets for dealing with stress and sensory overload. A cooling weighted blanket helps reduce sweating at night. "As an autistic adult, I love getting things that are weighted," Cat B. said.
Buy a cooling weighted blanket on Amazon. 
2. Noise-Canceling Headphones
Noise-canceling headphones can help a person on the autism spectrum filter out sounds they find painful due to auditory hypersensitivity. Cat S. said she loves hers!
Buy noise-canceling headphones on Amazon.
3. Aquarium (Real or Simulated)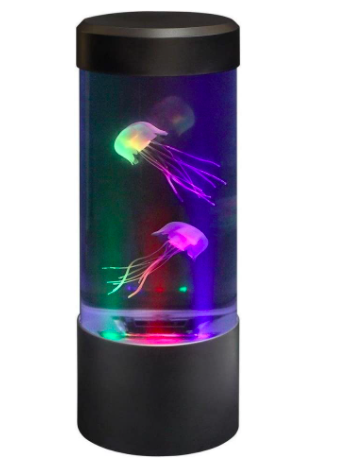 Brad L., who is autistic, said, "Some of the best gifts I have gotten were things like a fish tank. I could sit in a dark room with just the tank light on and watch the fish, the bubbles, etc. It was very calming."
For someone who isn't able to maintain a fish tank, beautiful simulated tanks can promote relaxation.
Buy a jellyfish lamp on Amazon.
4. Bubble Lamp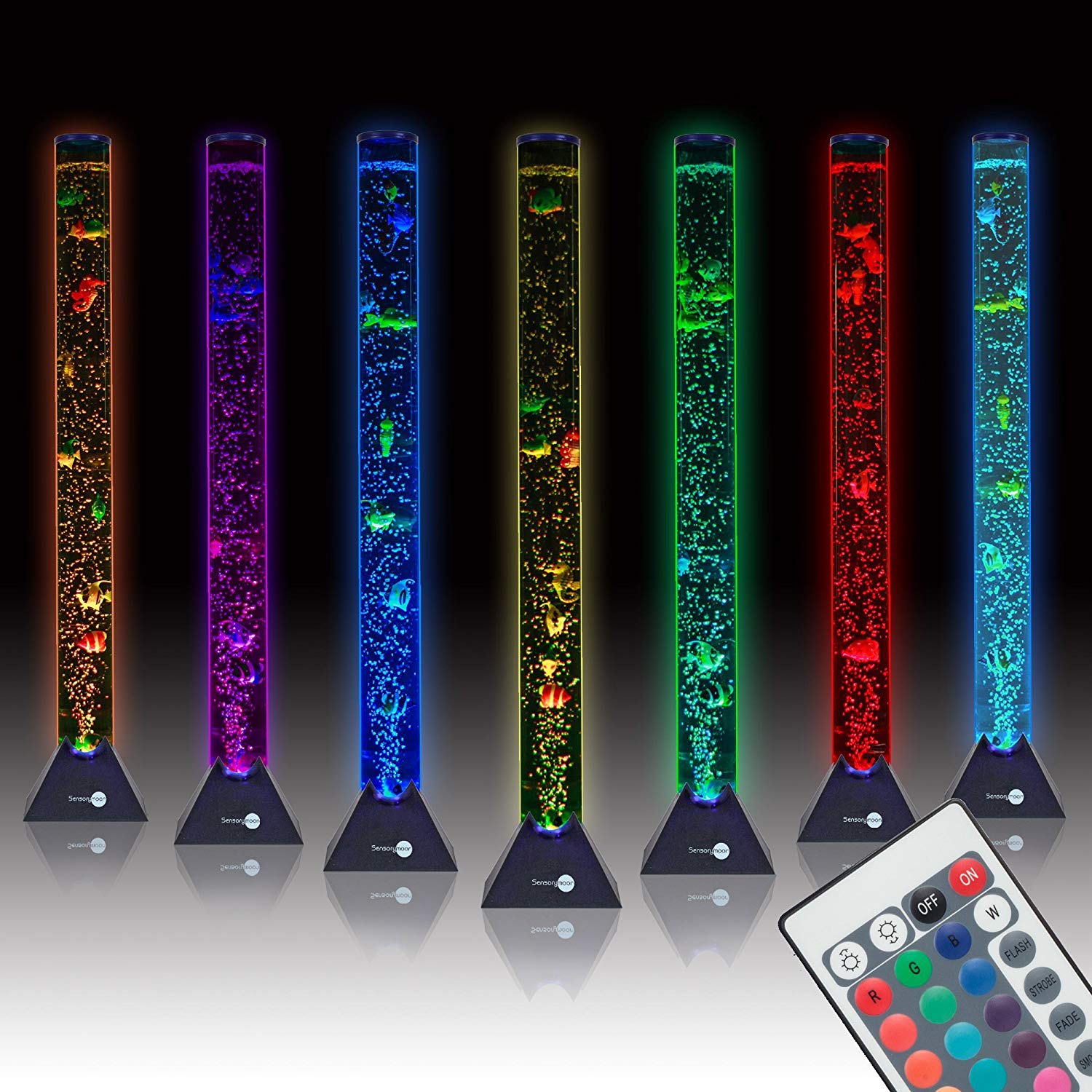 Brad also recommended bubble lamps for relaxation if you don't have or want a real aquarium.
Buy a bubble lamp on Amazon.
5. Lava Lamp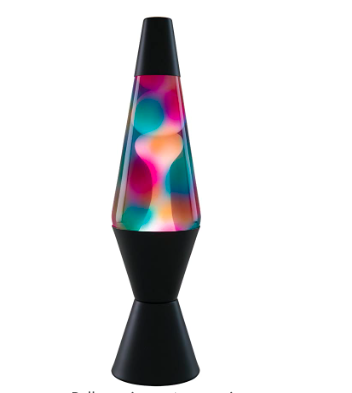 Lava lamps are another great option for relaxing sensory stimulation (I should know — I own 20 of them!) They can be a great gift for an adult, but they are very hot to the touch, so place them far from kids and flammable items.
Buy a lava lamp on Amazon.
6. Essential Oils
Many autistic people find essential oils soothing or invigorating. Don't forget a beautiful diffuser to help fill the room with natural fragrance! But check in with your loved one, in case they're allergic to or dislike certain scents.
"Having cotton balls with scents on-hand (in tiny, individually labeled ziplocked baggies) has helped me during pain, overwhelm, panic attacks, soothed nausea and anxiety, and helped me keep awake in the absence of coffee," H.K. said.
Buy an essential oils and diffuser gift set on Amazon.
7. Squeezable Fidget Toys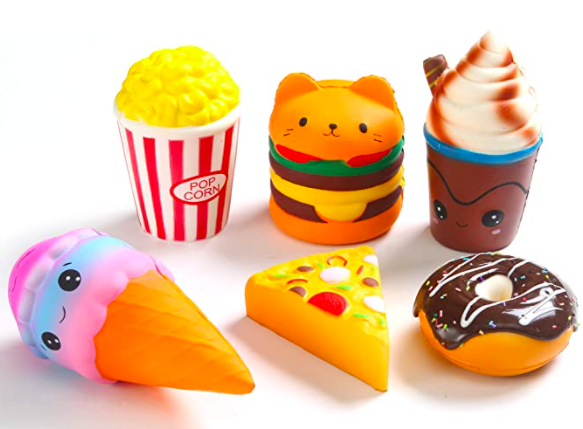 Many autistic adults in our community love squeezable fidget items and prefer them over the classic fidget spinner. "They are so relaxing and much better than any other fidget toys," Christa R. said.
Buy squishy fidget toys on Amazon.
8. Stretchy Mice and Cheese Toy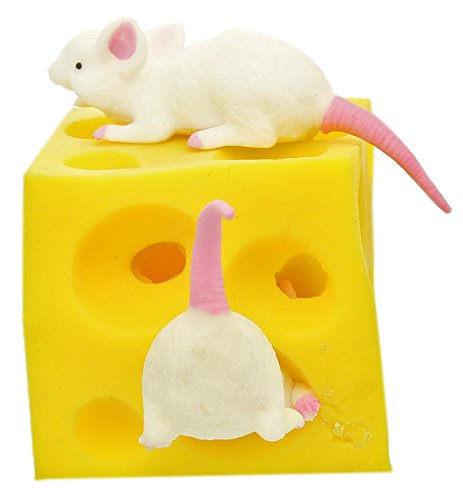 "Albeit simple, one of the best gifts I've received that is autistic-supportive is a piece of squishy silicone Swiss cheese with squishy mice that fit inside the holes," autistic Mighty contributor Sue Abramowski said. "I received it in my stocking on Christmas morning a few years ago. Let me tell you, I was squeezing that cheese all day!"
Another community member, Kayla C., says her daughter loves this fidget toy as well.
Buy this mouse and cheese fidget toy on Amazon.

9. Fidget Spinner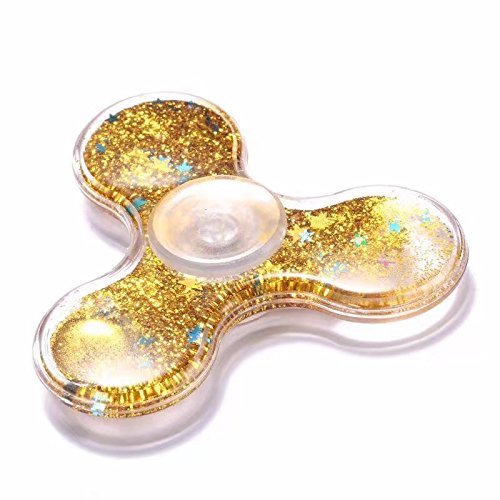 Fidget spinners are a solid go-to gift, though they're not everyone's favorite stim toy. If you know your autistic loved one likes them, try a different color or style. Kayla B. said her favorite fidget spinner is "clear with liquid and fine blue glitter inside, and it spins forever."
Buy a glitter fidget spinner on Amazon.
10. Magnetic Fidget Balls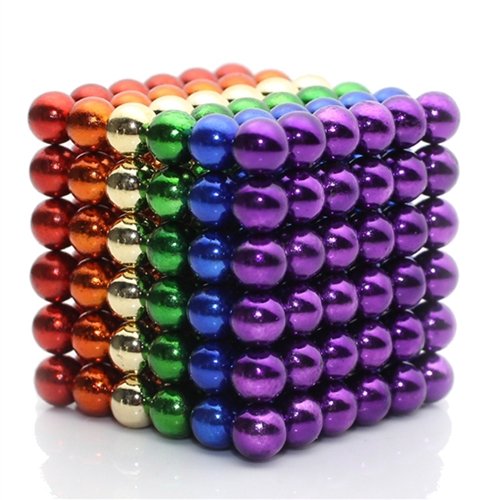 "The top of my wishlist is magnetic fidget balls," Judy R. said. These are the perfect stim toy to use at your desk.
Buy magnetic fidget balls on Amazon.
11. Water Beads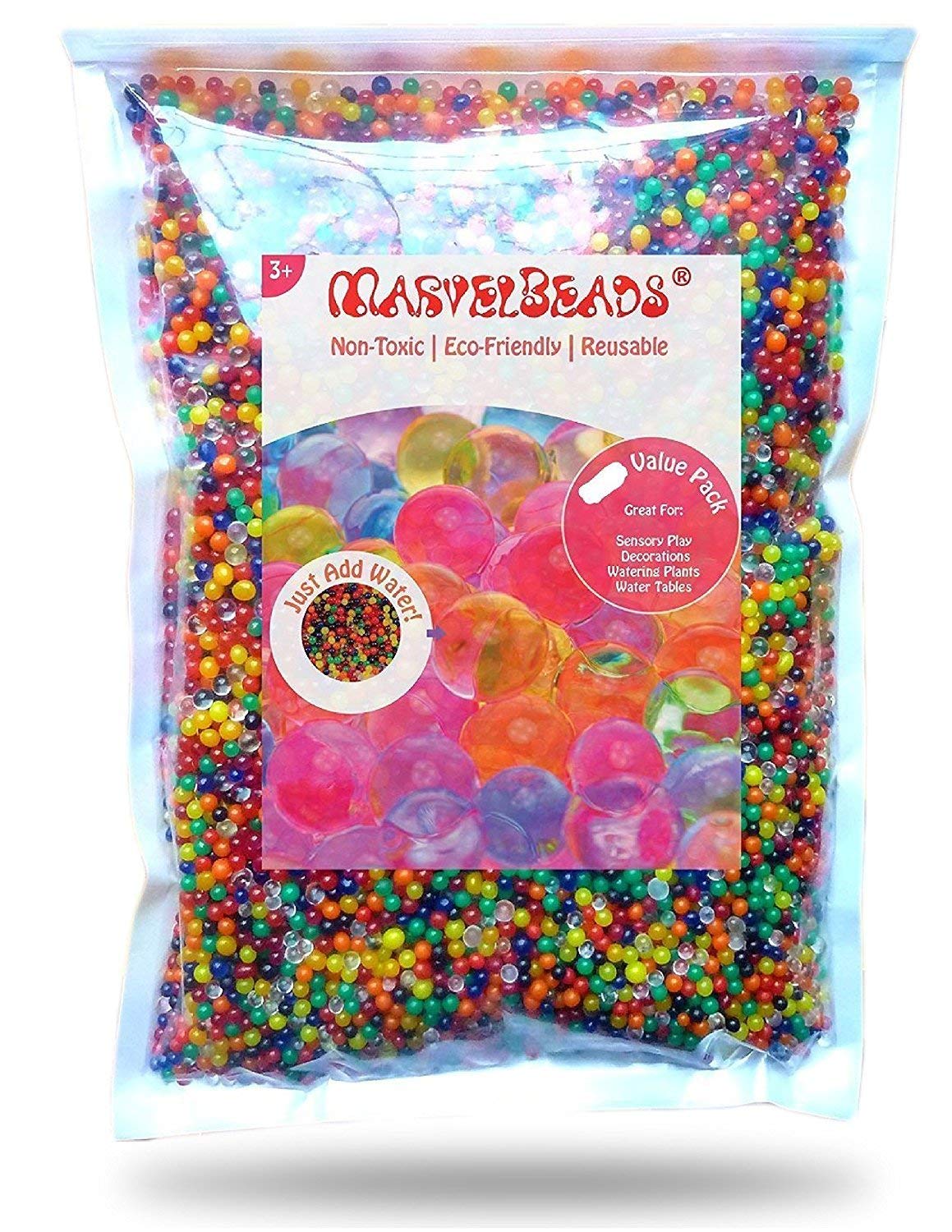 "I quite enjoyed water beads. It was a delightful experience to squish them between my fingers," Carissa A. said.
Buy water beads on Amazon.
A very important caveat here: Sensory sensitivities and preferences are highly individual. Certain sensations may be soothing to some and repellent to others. This is especially true of any item or substance that is sticky, slimy or messy. As Mighty community member Sarah F. pointed out, you shouldn't assume a gift is right for an autistic person just because it appears on a list like this. "People should instead get to know the person they're getting a gift for, and then get them something they want," she advised.
And on that note, we also suggest…
12. Gifts Related to Their Special Interests
Many autistic people have one or more special interests — topics they're highly focused on and knowledgeable about. They can range from a comic book character to an aspect of history, a form of transportation or anything in between. Most autistic people consider having special interests to be positive and beneficial in their lives. A special interest can lead to a career or serve as an outlet for reducing stress. But unfortunately, some autistic people are judged negatively and even bullied over their special interests if other people consider them "weird." So buying your loved one a gift related to their special interest can be a way of showing acceptance. But keep in mind, since they are an expert on this topic, they probably own a lot of items related to it already. Check with them to see what's on their wish list.
13. A Memorable Experience
Often the best gifts don't come in a box. As Lottie H. explained, "Material stuff is overrated. You remember the experiences you had, not the things people bought you."
Talk to your friend or relative who is on the autism spectrum and find out what kind of activity they would enjoy. Again, this is an opportunity to show acceptance of their special interests, and any stimming or stress reduction techniques they may need to use while out and about. Plan your activity well in advance, and take the time to answer any questions they may have. Some autistic people get anxious about new situations, but helping them know what to expect can make a huge difference.
14. Texas Made Soap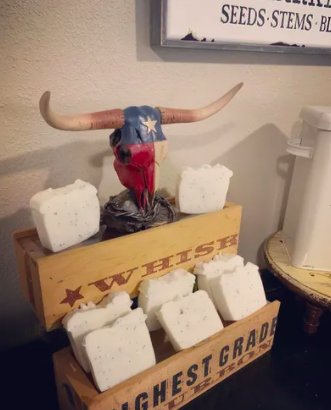 Hand-made soap can be a great gift, and by buying soap from Texas Made Soap, you will be supporting an autistic business owner. On its website, Texas Made Soap says it uses "high- quality essential oils and fragrance oils," and "all the exfoliants that are added in are 100% natural."
Looking for great toys for kids on the autism spectrum? Try our Mighty gift guides:
Originally published: November 15, 2018