15 Gifts You Can Buy From Companies That Hire Autistic Workers
---
When you're gift shopping, sometimes you want to put as much thought into where you're shopping as who you're purchasing a gift for. Take, for example, supporting small businesses or LGBTQ-owned establishments. This of course also extends to supporting businesses owned by people on the spectrum.
You've probably heard plenty of times the employment rate for people with disabilities is fairly low, at 37%. However, there are companies making concerted efforts to shrink this number by hiring people with disabilities, including folks on the autism spectrum. In other cases when businesses won't open their doors to autistic workers, autistic people start their own. These companies help others in the autism community build valuable job skills and earn a livable wage.
Perhaps most importantly, these companies see that autistic people have impactful, neurodiverse perspectives to bring to the table, just like their neurotypical counterparts. These inclusive companies work to create an accessible environment while managers take the time to understand their workers' needs and skills, much like Mighty contributor Siobhan Neely's employer did when she opened up about being autistic:
Over seven months after I first sat down for that interview, I decided to do my official disclosure, outing myself as autistic to my boss, knowing full well he could do with this information whatever he wanted. I figured if it didn't go well I could always put in my two weeks notice. Luckily, for me, I didn't have to do that. In fact, he was quite receptive to my needs and … said he was interested in learning more about autism and what it means to be autistic in the workplace setting.
If you want to support companies owned by or that hire autistic workers when you buy your next gift, keep reading, because we've compiled a list of gifts you can buy from such companies.
1. Empowering T-Shirts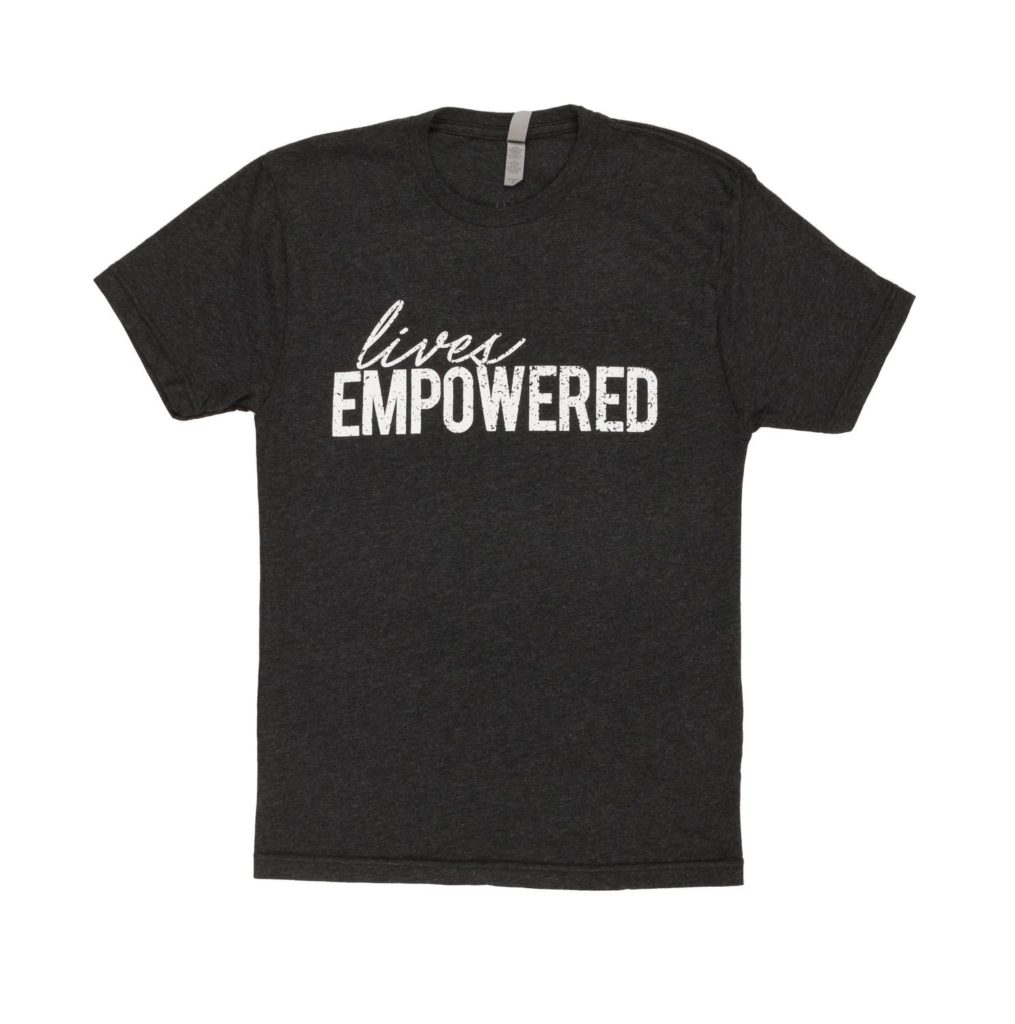 Patricia and David Dunavant's oldest son David is on the spectrum and, as a result, he and their family wanted to support the larger autism community through employment. GiveGood Co. employs individuals on the autism spectrum and teaches them how to manage a business. Plus, you can pick up cool gear like hats and T-shirts.
"More importantly, though, than giving them a job is that we are giving them a place and purpose in our community," the company said in a statement. "All of us wish to provide value to those around us. It is empowering to know that we make a difference in each other's life. … It is the diversity and uniqueness of each and every one of us that provides the depth and richness of our community."
Find the Lives Empowered Tee ($19.99) as well as other apparel and gifts in the company's online shop.
2. Tasty Chocolate Treats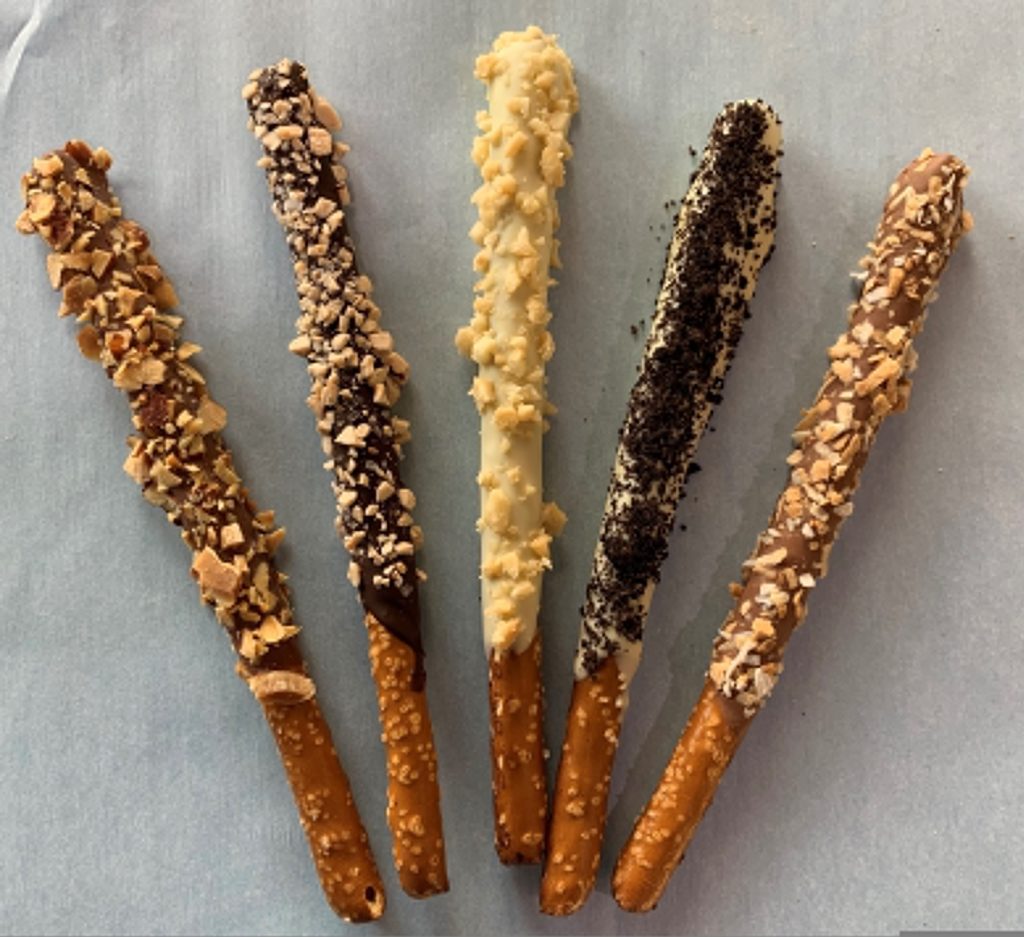 The Chocolate Spectrum is a family-owned chocolate company that has hired over 15 individuals with disabilities. It was founded by Blake, who is on the autism spectrum, and his mom, Valerie Herskowitz.
In addition to selling chocolates, truffles and greeting cards, the Chocolate Spectrum offers chocolate-making activities and classes for children and adults at its location in Jupiter, Florida. The company also provides a six-month apprenticeship for adults with disabilities and three-month opportunities for teens to develop their professional skills.
Get two bags of 3-ct. gourmet chocolate covered pretzels ($12) with assorted toppings in the online shop.
3. Delicious Coffee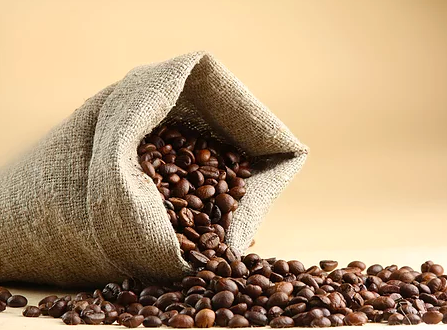 Ethan and the Bean is a coffee shop located in Little Falls, New Jersey, that employs adults with disabilities. Pamela Donovan, whose son Ethan is on the autism spectrum, runs the shop. According to NorthJersey.com, all of the proceeds go to help its employees "interact with their community in meaningful, fulfilling ways."
Inside the coffee shop, Ethan and the Bean sell coffee, lattes, hot chocolates, teas and pastries. If you're not local to the Essex County shop, you can purchase bags of their delicious coffee through the company's online store.
Get a 12-ounce bag of Good Morning Brew ($15) from Ethan and the Bean as whole bean or ground fine, medium or coarse. 
4. Crazy Aaron's Thinking Putty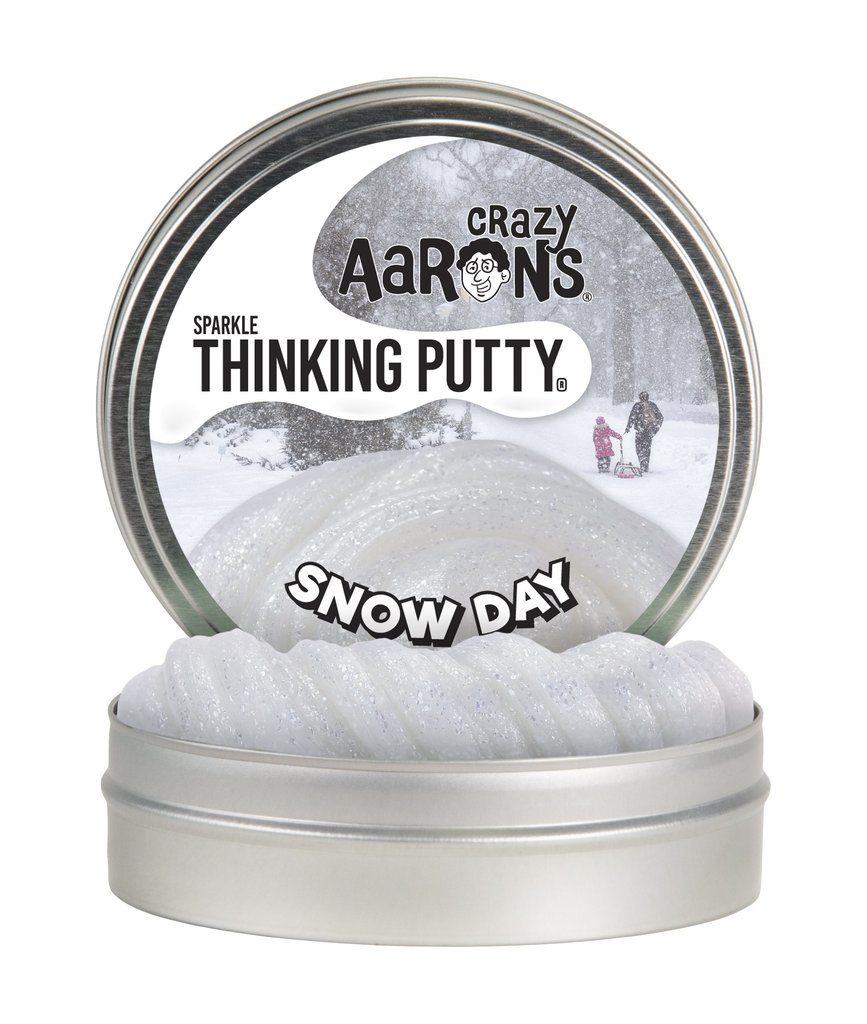 Crazy Aaron's Thinking Putty was created by Aaron Muderick in Norristown, Pennsylvania. Having grown up playing with putty, Muderick thought some improvements could be made to the toy. He learned chemistry and physics and began experimenting until the first batch of Thinking Putty was made. Muderick's inspiration for each Thinking Putty comes from nature, art, science, history and math.
Crazy Aaron's Thinking Putty works with seven vocational centers in the Philadelphia area to employ disabled people and neurodiverse workers. You can buy Crazy Aaron's Thinking Putty in stores (including select Targets and Barnes & Nobles) across the United States or online.
Grab a tin of Snow Day Sparkle Thinking Putty ($15) and browse other colors through the company's online store.
5. Textured Tangles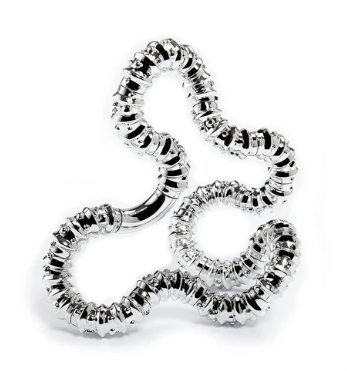 Fidget Club is owned and operated by Shira Mechanic, who is autistic, as a way to share her favorite fidget and sensory tools with other folks who might need them. Mechanic, who has a master's degree in psychology and is pursuing a second master's in occupational therapy, shared that her company serves as "a symbol of self-empowerment and hope" to recognize that all people contribute to society because of their differences.
Fidget Club has a wide range of products for sensory regulation, including stress balls, putty, chewable fidgets, bike chain fidgets, tangles, spinners and more, most of which cost $10 or less.
Grab the Tangle Jr. Totally Textured Metallics ($6.99) shown above and browse other fidget toys in Fidget Club's online store.
6. Gourmet Popcorn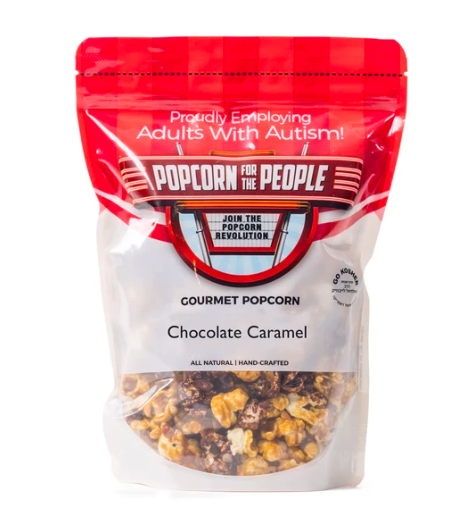 Popcorn for the People started with Samuel Bier, a person on the autism spectrum, and his family when they purchased a popcorn store in East Brunswick, New Jersey. The company gets support from the nonprofit Let's Work For Good, and proudly employs people on the autism spectrum to create, cook, package and sell gourmet popcorn.
With the exception of its Cookies n' Cream flavor, all of Popcorn for the People's popcorn is gluten-free. There are 11 flavors to choose from and it is made in a nut-free facility in Piscataway, New Jersey. You can grab this tasty popcorn either in a bag or by the gallon.
Buy the bag of 5.5 cups of popcorn ($7) shown above in assorted flavors or custom popcorn tins starting at $29 per 1-gallon tin.
7. Art Prints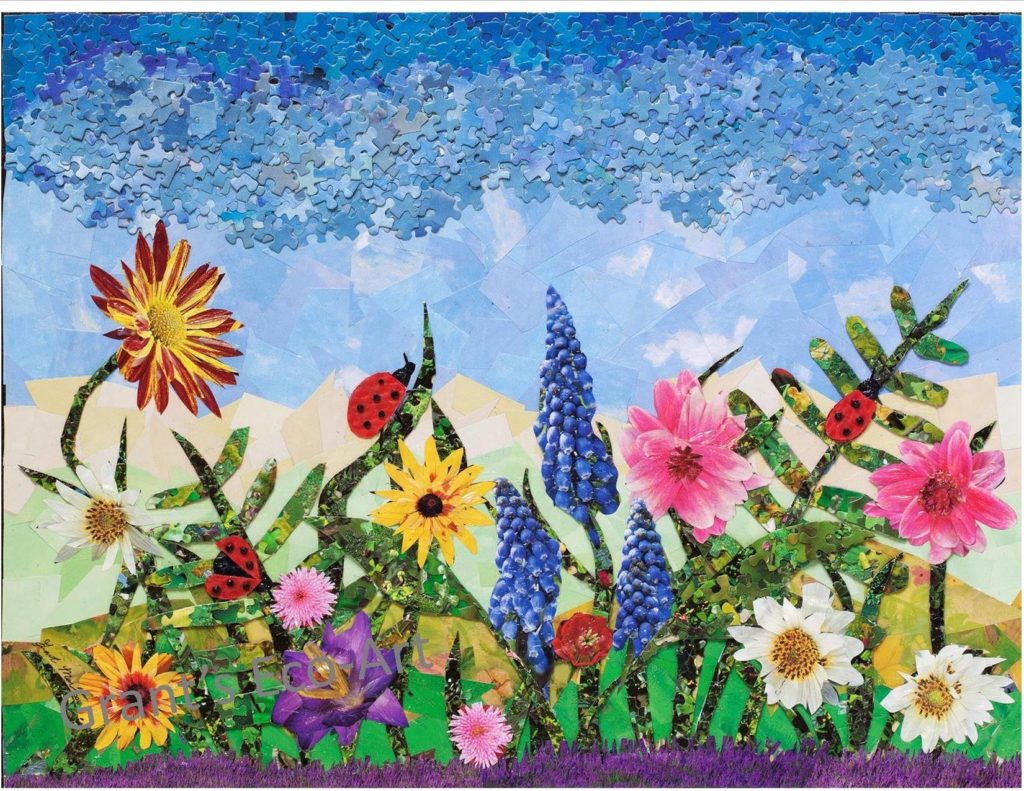 Grant Maniér, an eco-artist on the autism spectrum, uses recycled calendars, magazines, puzzles and other paper products to create original collaged art pieces. By "upcycling" products we may normally throw away into art, Maniér offers a fresh perspective on the items we no longer want or need.
An award-winning artist and advocate, Maniér also illustrates a children's book series that focuses on Grant the Jigsaw Giraffe and his friends, including "Grant the Jigsaw Giraffe — Different Is More" and "Tori Struggles to Read." Both books use a dyslexia-friendly font.
You can buy the above 8×10 Ladybug Parade print ($30) and see all of Maniér's designs on his website.
8. Sensory Necklaces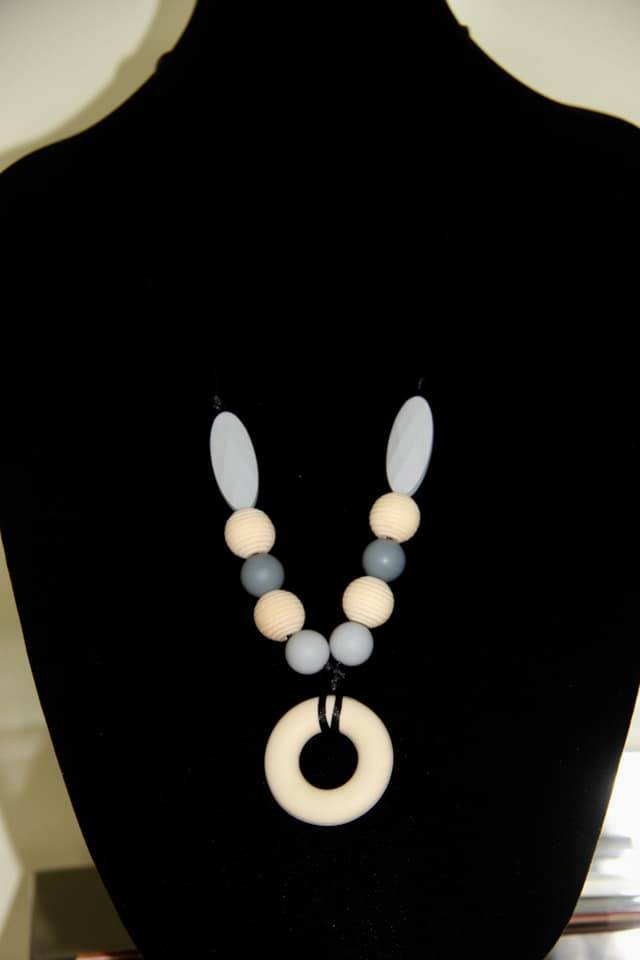 Jewelry maker Siri Chettipally found her calling when her mother introduced her to beadwork in her early 20s. In response to the positive feedback she got for her jewelry, Chettipally started an official business, Designs by Siri. Chettipally's work is supported by De Colores Arts, a nonprofit that helps people like Siri who are on the autism spectrum showcase their creativity.
Chettipally offers several jewelry collections online, which range from delicate anklets to wire bracelets, napkin and wine glass rings, and more. Of the accessories Chettipally sells, she also creates silicone sensory necklaces. Perfect for biting or chewing, these fidget necklaces help neurodiverse wearers regulate their sensory experiences all with a fashionable look.
Order the Donut Charm Sensory Necklace ($19.99) above and browse other available jewelry designs in Siri's online shop.
9. Crunchy Biscotti
SMILE Biscotti is a bakery founded by Matt Resnik, who is on the autism spectrum and mostly nonverbal. Resnik started the business in 2013 after graduating from high school. SMILE, which stands for "supporting my independent living enterprise," helps folks like Resnik build life skills, social connections and independence through gainful employment.
According to SMILE's website, Resnik and his team have sold more than 200,000 biscotti so far and have several locations in Texas and the Phoenix, Arizona, area. In addition to selling biscotti in retail stores like PEET's Coffee, you can get your own packages of biscotti shipped directly to your house from SMILE's online store.
Order a 6-pack of biscotti ($12) in assorted flavors through SMILE's online shop.
10. Spinner Rings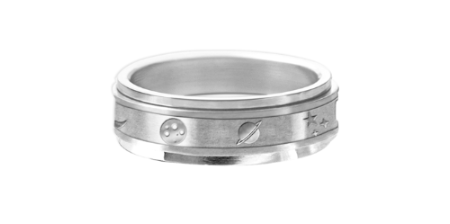 Stimtastic sells affordable stim toys, fidgets and chewable jewelry for autistic folks and those with sensory processing disorder, ADHD and dyspraxia. The company is run by Cynthia Kim, whose primary goal is "to create a company that is for autistics, by autistics." Neurodiverse artists create all the designs for Stimtastic's toys and handmade jewelry and toys are created by neurodiverse crafters.
In an effort to be inclusive of all genders, Stimtastic does not list items separately for men or women. Instead, descriptions give detailed information on sizing so you can pick what will best fit. Stimtastic also gives back to the autism community: 10% of proceeds go to causes that support autistic people in need.
Grab the above spinner ring in Starry Night ($9.50) and browse the other stim jewelry Stimtastic offers in its online store.
11. Animal Socks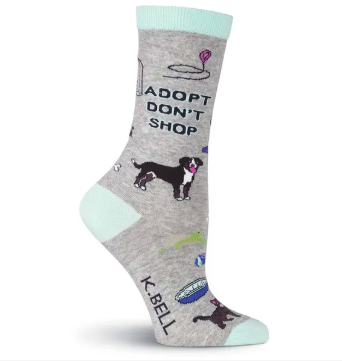 Duke's Delites offers all the dog treat goodies your pup could want. The company, which is based in the Lehigh Valley area of Pennsylvania, employs adults on the spectrum and people with developmental disabilities.
Duke's Delites offers its signature dog treat bones in three flavors, including chicken, sweet potato and peanut butter. You can also pick up dog training bit treats, bones and CBD dog treats. The tasty snacks are made from all-natural ingredients. Plus, Duke's has gifts for humans too, thanks to an adorable line of dog-themed socks (and even severals pairs for cat people!).
Grab a pair of these "Adopt Don't Shop" animal socks ($8.99) and browse Duke's online store for a treat for your pet, too!
12. Artistic Mugs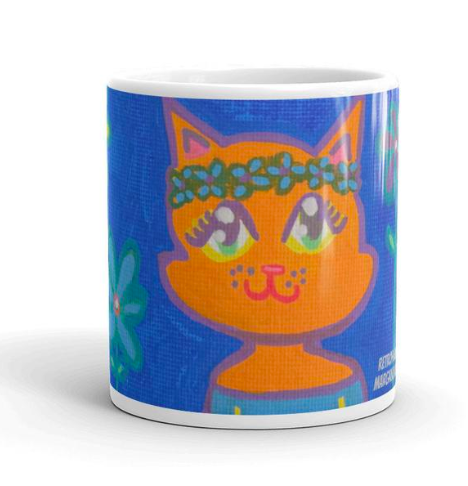 Margaux Wosk, who operates their Etsy shop under the name Retrophiliac, is an autistic artist based in Canada with a flair for brightly colored, full-chroma works using mediums like acrylic paint and paint markers. They sell a number of products based on their original art, including tote bags, magnets, coasters, mugs, notebooks and apparel.
"I have been creating art for as long as I can imagine," Wosk previously told The Mighty about their work. "My mother is an artist herself so I grew up witnessing her creating so many different things. It inspired me. I like to create abstract and geometric pieces. I also like to create scenic landscapes and lots of art featuring cats."
Visit Wosk's Etsy shop and browse items you can purchase — including prints.
13. 'Unintentional Humor' Book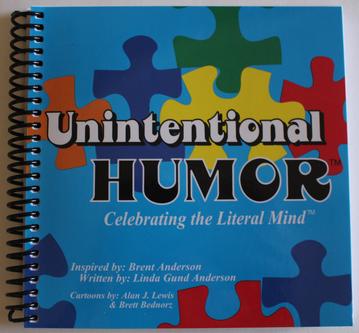 Neurotypical communication favorites, like sarcasm, jokes and figurative language, may not always translate for neurodiverse communicators. Sometimes, the resulting misunderstanding can be pretty humorous. That's why Brent Anderson, who is on the spectrum, along with his mom, Linda Gund, decided to create a funny book series about the language differences between neurotypical and neurodiverse folks.
"Unintentional Humor: Celebrating the Literal Mind" — now available in volumes one and two — depicts some of the funniest phrases with a literal interpretation of language. Volume one for example, includes 85 short stories with 90 original cartoons with phrases such as "you're driving me up the wall," "pulling my leg" and "pig out."
You can buy "Unintentional Humor: Celebrating the Literal Mind (Volume 1)" in spiral bound ($7.95) and check out other products on the website.
14. Holiday Cards
Brian Watkins is an artist on the autism spectrum who now owns and operates Brian Watkins Gallery. Watkins discovered his love of art as a young adult. He began art therapy in 2010 and, with the assistance of his art therapist and day program, continues to create new designs for cards, wrapping paper and a calendar.
Watkins packages and mails out each order that's received, and a portion of proceeds from his cards are donated to autism-related causes. He designs greeting cards for all seasons, many of which include witty greetings your loved ones will enjoy like "Let's Flamingle" and "Ewe are one in a million!"
Grab a holiday card like this Nighttime Snowman design ($2) and check out other designs in Watkin's online shop.
15. Cell Phone Case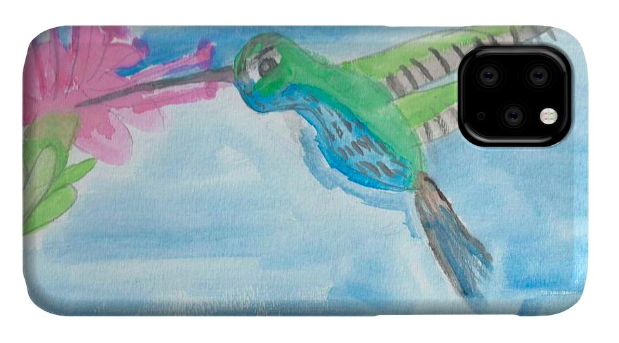 Almost everyone carries a phone these days, so why not cover it with an original design by Luis? An award-winning artist and advocate on the autism spectrum, Luis has been painting and creating art since he was 6 years old. His work has been featured in galleries in California and Beijing, China. Luis also mentors autistic kids and teens and hopes his work inspires others on the spectrum too.
"Art is my passion, my talent, my thing. When I'm painting I feel inspired, happy and free," Luis wrote on his website. "I love to share my artwork with people and inspire others on the spectrum to try something. We have talents and it takes a time to use it. I want parents to see that their child is capable of doing something."
Pick up the above flying hummingbird iPhone case ($21) and browse the other designs available here. 
What other gifts from autistic-owned businesses would you add to the list?