To My Autistic Son's Hairstylist: Thank You
---
There is an unsung hero among the autistic community. Her name is Karis and she works at Cool Cuts for Kids.
Things that come easy for most kids, like haircuts, are often very challenging obstacles for children with autism. The first time my son sat in the little firetruck at Cool Cuts for Kids for a haircut with Karis, he had one of the worst meltdowns I think I'd ever witnessed. It took Karis, me and my husband to pin him down to finish the haircut. I was certain I'd hear what I'd heard before, that we'd need to find someone else.
That's not what Karis did. Instead she gave me encouragement and suggestions. She told me it would get better and there were things I could do to help. She told me to use a vibrating toothbrush at home next to his ears to help him get used the sensation of the clippers. She suggested we get toy clippers and pretend to give haircuts at home. She let his behavior therapist come to haircuts to offer support. She let me film video and take photos to create a social story he could watch between haircuts.

For more than two years, my son's hairstylist, Karis, has shown more patience, professionalism and compassion for our family than most families receive in a lifetime.
My son now looks forward to going to see Miss Karis and getting a haircut.  This may seem insignificant to some, but for our family this is a giant success.
To her this is probably just part of her job. To me, this is an olive branch of autism acceptance the world needs to see and embrace. I want to personally thank Cool Cuts for Kids for hiring employees like Karis that welcome children of all abilities into their salon with open arms.
Helping one person might not change the world, but it might change the world for one person. –Priya Jain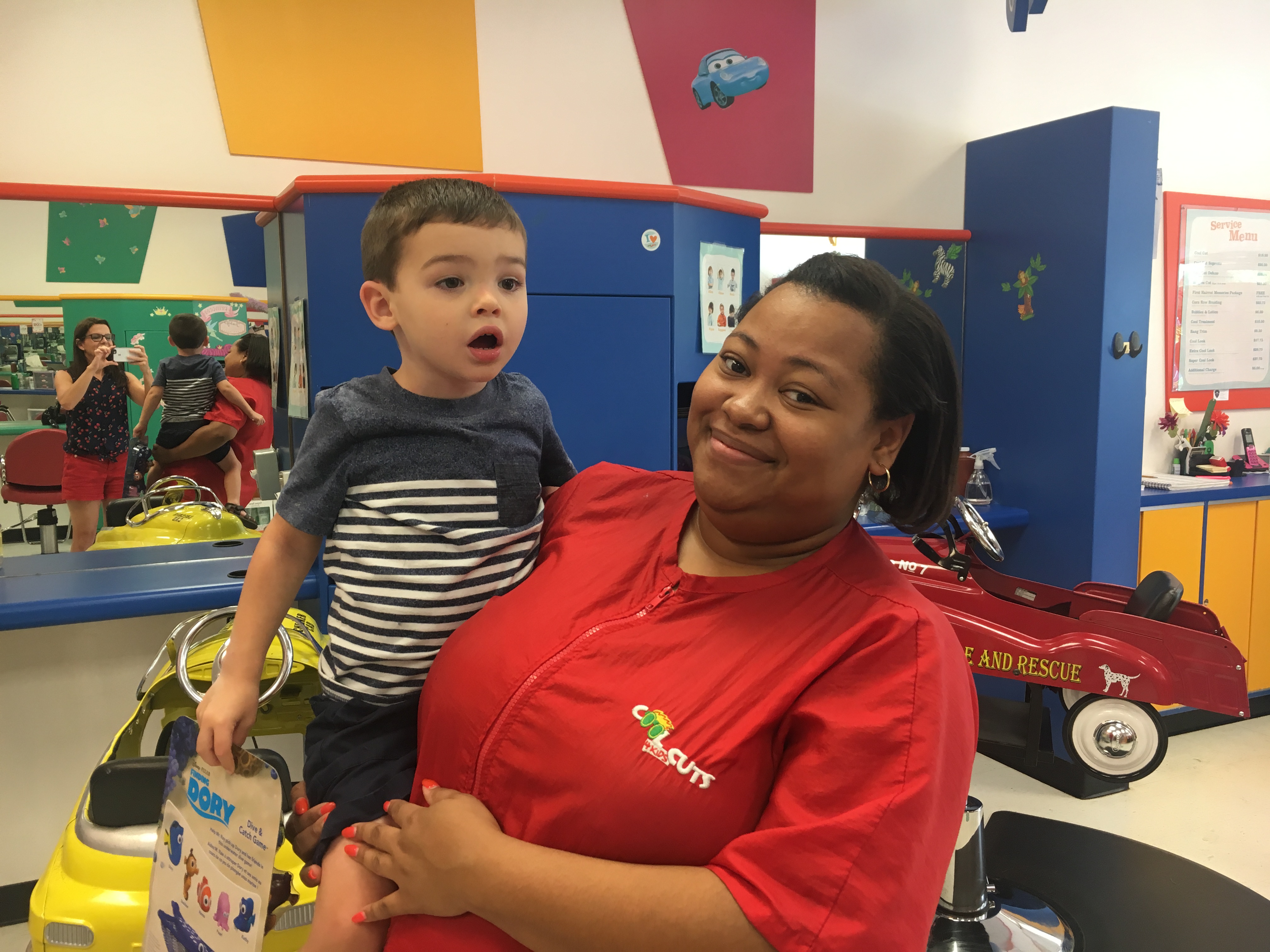 Originally published: August 19, 2019