I Remind Myself of This When Parenting a Teen With Autism Seems Daunting
---
As a parent of a child with special needs, IEP meetings have become somewhat routine. Everyone shows up, discusses what Hunter (my son) needs and figures out how to accommodate him to make the most of his educational experience. The meetings are always emotionally difficult because they are a harsh reminder of the difficulties he faces every day. Most of the IEP meeting seem to blur together, but there's one I will never forget.
At the beginning of his 5th grade year, we attended his annual meeting. We had our normal discussions about his lying to the teacher and how to help him deal with his struggles with fine motor skills, organization and his focus. Then, the talk shifted to Hunter's educational future. 
An autism specialist was in attendance at this meeting to help us understand what to expect from this point. He began discussing what Hunter's teenage years would look like because of his Asperger's. He explained that raising a child on the spectrum during this tumultuous stage can be 10 times harder than raising the average teen. As I normally do, I went into fixit mode, so my first question was, "How do we make the situation better?" He chuckled and jokingly said, "Drink a lot of wine."
He continued to explain that the teenage years are tough for kiddos on the spectrum. The hormones, peer pressure, harder school workload, all of it mixes to become a stress and sensory overload. He told me that things often get better, but there are normally a few years in the middle that are pretty tough.  I was scared to death of what that meant. I was already in the middle of a really tough stage with him. I felt defeated and tired. Now, I was being told by an expert that things were going to get tougher in a few years. I can still remember going home and walking around in a daze the rest of the day.
I was reading my journal the other day and came upon this entry I wrote just a few weeks ago. It suddenly brought me right back to that 5th grade IEP:
"As he enters this new stage, I just hope I am able to give him what he needs. Sometimes that seems like an impossible task. I find myself wanting to pull back and allow him to become his own man. I struggle with allowing him to fail. I struggle with knowing what my role actually is at this time of his life. Some days he still needs me a lot. Other days, he doesn't want me around at all. He is struggling to find his way. I am struggling to find my new role in his life. His new responsibilities on his path to become an adult are starting to overwhelm him, and I am struggling to help him navigate it all."
Well, here we are. We've reached the stage. This is hard! Hunter is confused. I'm confused. I'm not sure how to do this. There is no manual. His hormones are raging. He is angry with all of us most of the time and even calls us names under his breath. He is trying to fit in with his peers, but it's a struggle. I want to try to prepare him for his future, but he is having no part of it. He fights doing homework, chores or anything considered in the category of work.
The autism expert from that IEP meeting was right! These years are tough. Tougher than I could have ever imagined. I don't have all the answers. It is impossible to anticipate what is around the corner or how thing will end up. However, as I look back at how far we have come and look forward to the unknown, I hold onto this for comfort…
When Hunter was first put into my arms, I knew that being his mom would be the most important thing I would every do. On the day we were told Hunter has Asperger's, I felt those feelings even stronger. Suddenly, I was more than just his mom. I was here to be his advocate. I was here to be his protector.  I felt relieved to finally have answers to some questions, but I also had fear and worry. How could I help him maneuver through the difficulties of life? I hoped I was up for the challenge.
Now here I am years later still with so many unanswered questions, but this time, I enter this new phase with a little extra knowledge. Honestly, I've entered every phase of Hunter's life scared and unsure of the next step, and each time we have come out on the other side stronger than we were before. This time will be no exception.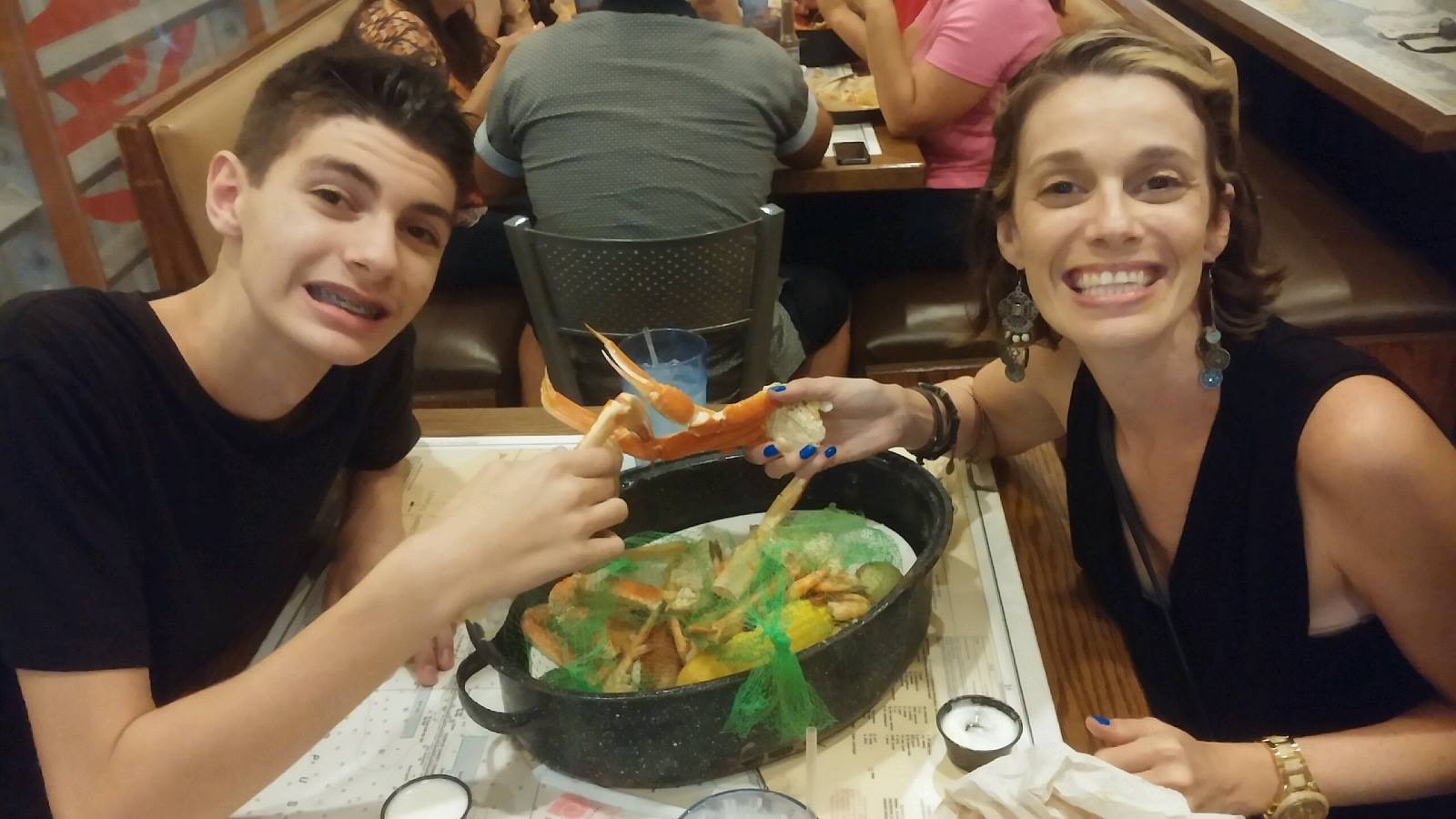 Follow this journey on Sassy Aspie Mom.
The Mighty is asking the following: What's one secret or truth you wish you could tell others about your experience with disability, disease or illness? If you'd like to participate, please send a blog post to community@themighty.com. Please include a photo for the piece, a photo of yourself and 1-2 sentence bio. Check out our Share Your Story page for more about our submission guidelines.
Originally published: November 7, 2015