Why I Enjoy International Travel as Someone on the Autism Spectrum
---
I love traveling; it's probably one of my favorite activities. International traveling can bring about particular challenges, but also spark the interests and positive qualities of someone with autism spectrum disorder. Most of my international travel as happened as an adult, and has included living in Argentina and South Korea. I've noticed some things as I look back at my adventures, especially as someone who just received a diagnosis last year. Needs and abilities vary for everyone with ASD, so some of these may need to be adjusted to fit particular needs. Here are some reasons why I like travel and things that have helped me had better experiences:
Applying Hobbies and Passions
I love photography and traveling is a great opportunity. I get some of the classic shots, but I also like getting angles some people typically don't see or close-ups that highlight texture. Music is another passion of mine and a good reason to travel. If you're in a particular city, check out if there are any bands scheduled to perform, or just pick up on some local bands. Travel also provides an opportunity to pick up a new hobby. I tried surfing in Costa Rica a couple years ago, and not only did I find it fun — and sometimes frustrating as any new activity can be — but therapeutic as well, particularly with using so much mindfulness and focus.
Food
Food can be rewarding and challenging, as I'm a bit of a foodie, but I do have some particular dislikes and sensitivities to tastes and smells. I still remain open to new things for the most part and try to enjoy the authentic cuisine, super fresh fruits and vegetables, home-cooked meals from hosts, and sometimes a country's own twist on something I am used to.
Sensory
This can have both ups and downs.  I am a very tactile person and prone to touch nearly everything when I shop, but alpaca sweaters in Peru and  super-soft "minky" blankets in South Korea are a good excuse to get a little "handsy." Colors may tend to be more prevalent and brighter so I just soak this in, and I love local art!  But there can be plenty of overstimulation challenges as well. Pay particular attention to weather forecasts and weather differences between night and day. An indoor market in the summer can get extremely packed and hot.  Crowds and neon lights can also be over-stimulating. Try visiting popular sites during the morning or weekday when it might be less crowded and the lights haven't come on. Also plan for some outdoor parks, plazas, gardens, temples, or historical sites and areas to escape crowds and offer some sensory and social decompression. Don't feel bad about sleeping in or taking a nap when you feel like you should be out exploring. Listen to your body, especially if dealing with jet lag.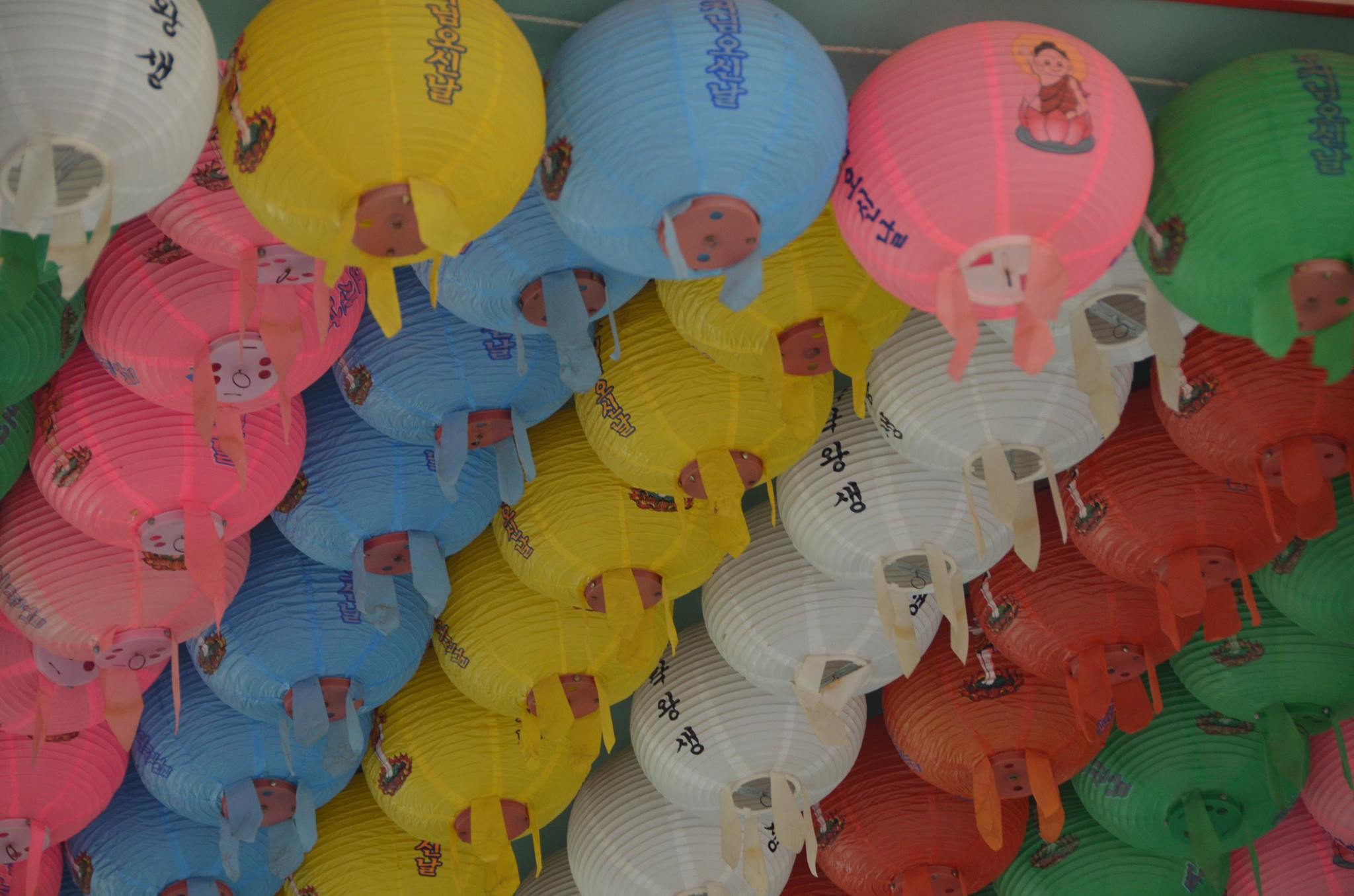 Communication
This can be a challenge, but as someone on the spectrum, communication difficulties are nothing new!   I do have a big interest in learning foreign languages (a few rows of bookshelves ranging from Arabic to Norwegian) but sometimes I'm not able to learn a whole lot by the time I get there. Some simple phrases like "Good morning"  and "thank you," with a big smile — showing your enthusiasm just to be in the country — can go a long way. Pointing — lots of pointing — and some charades can also be inevitable. On a positive note,  people's expectations of your speaking abilities as a foreigner tend to be low anyway, so there's much less pressure. Google Translator has been wonderful to me, even while in the United States. Another big hack is using my phone to take pictures of things that I want or need. Also, paying attention to the cash register while I was in Korea made shopping much easier when it came time to pay.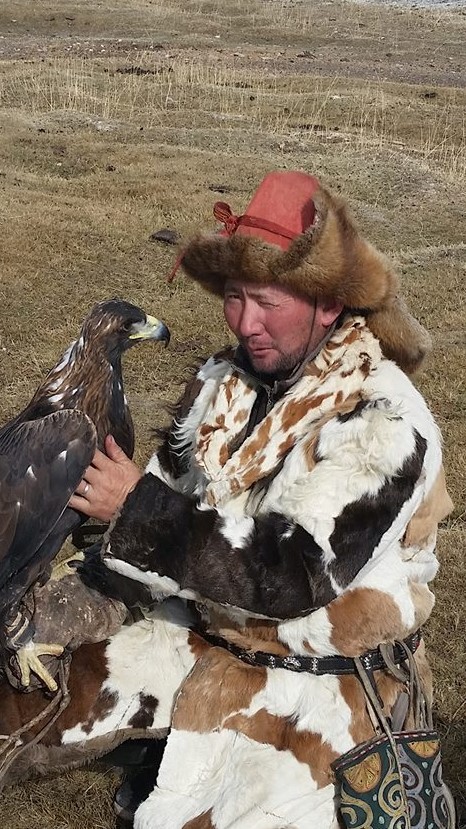 Animals
This can be a highlight for many with ASD, as sometimes we can interact with animals better than humans. You can check out a zoo, wildlife refuge, national park, or even a farm. Many countries have particular indigenous animals associated with their national pride, and ecotourism can be a good option too.
Solo or with a group?
You may travel with a group, by yourself, or just have a small group or personal guide. Or it could be a combination of a couple of those. What's best may depend on where you are and sometimes how much research and planning you did before, or how much you even want to plan and just have someone do it for you. I personally find traveling without a companion (but may have a spouse someday) is a lot less stressful for me as I tend to get more anxious about them; their experience, their comfort, or they may even cause your plans to be changed. Safety is likely another factor to think about, and fortunately I haven't been in too many dangerous places. Korea and Japan are probably some of the safest countries in the world, and I felt safer there than I do in the United States.
Transportation
I feel pretty comfortable with public transportation — most often trains but sometimes buses too — but trains and subways are sometimes a bit easier to track stops. Many places have particular apps and websites to make it even easier, whether it is buying tickets online or checking out a particular train route and getting its schedule. Traveling is much easier with so many smartphone apps like Google Maps and Waze to get around.
Therapeutic
Any kind of travel can be therapeutic, especially if it's after some major event — a divorce or death of a loved one — or a major change, like a college graduation or job change. It boosts confidence  and refreshes the soul. I'm currently planning to go on a medical mission later this year as I complete a major job change. The last few months especially have  brought me quite a bit of burnout, so I'm hoping it will re-ignite my passion for medicine.
The People
Often you can deal with as little or as much with the locals as you'd like, but in many places they are quite more relaxed and gracious, so it eases a lot of social anxiety. Being a bit of an emapth and "chameleon," it's easy for me to absorb and reflect that kind of atmosphere. For the record, Peruvians and Mongolians are the sweetest people I have ever met! Locals expect foreigners to be a little different, so some quirks may be a little more easily overlooked. Many cultures are a bit more focused on the simpler things and pleasures in life, and it can be so refreshing to not worry about the opinions and judgments of others; I tend to overthink and worry about what other people think of me to compensate for some social challenges. Just be nice and grateful, and read up on some etiquette practices of that country beforehand. Often you can meet people from other countries who are also visiting through tour groups and hostels. Traveling is about  love and embracing humanity, despite our differences. You have love to give and receive. Remember: smiles are universal!
Hopefully this might spark a little more confidence in someone out there on the autism spectrum — or anyone in general — to expand their boundaries and add some adventure to their life. There's a place for us in this world, so why not explore it?
Originally published: April 11, 2018