To the JetBlue Flight Attendant Who Acted Quickly as My Son Melted Down
---
In May 2015, a mother on a United Airlines flight asked a flight attendant if she could purchase a hot meal from first class because her autistic daughter is particular about her food. Though reluctant at first, the flight attendant secured a hot meal after being warned that the autistic girl, who was beginning to cry, might "have a meltdown" and "scratch in frustration."
The girl ate and then settled in to watch a video without a problem. Nevertheless, the plane made an emergency landing in Salt Lake City.
According to ABC News, United Airlines gave the following statement: "After working to accommodate Dr. Beegle and her daughter during the flight, the crew made the best decision for the safety and comfort of all of our customers and elected to divert to Salt Lake City after the situation became disruptive. We rebooked the customers on a different carrier and the flight continued to Portland."
I'm so thankful my story has a happier ending. 
Let me begin by sharing a thank you email I recently sent JetBlue.
"I would like to commend one of your flight attendants who was invaluable in helping my son get over his anxiety during a recent flight from New York to San Diego.

"My son Michael was invited to sing at a special wedding in San Diego. Michael is an award-winning singer who also has autism. On this occasion, my son was anxious about taking a six-hour flight and was worried about whether not he would do his best at his upcoming performance. 

"While the plane was on the runway, a few things occurred that can be "triggers" to someone with autism. First, my son's socks ripped. Next, I discovered that we had accidentally sat on the wrong side of the aisle. At that point, I reached out to a flight attendant and asked her to help my son transition to another seat. I also explained to her that Michael was autistic. Michael did not want to change his seat, but did so reluctantly. He sat down and anxiously began to pull on his socks. They ripped again, but he got past it and put on another pair. Unfortunately, the TV screen on his new seat was not working. Michael began to express his anxiety in a loud voice. "Please work. Please work."

"At that point the flight attendant, whose name is Suhadee, stepped in and calmly told passengers in our vicinity that they had the option of moving to another seat if they so desired. Next, she gently put her hand on my forearm, told me that I was doing a great job and that she was also a clinical psychologist.

"Suhadee had quickly established a sense of order and made it clear that the situation was being handled. None of the passengers became upset and most seemed sympathetic. I believe that the actions of this outstanding flight attendant had a lot to do with it.

"Within the next few minutes, I managed to get the TV screen working and my son began to calm down. The entire episode had lasted for about five minutes. The flight took off and landed without further incident.

"I want to thank JetBlue for having such inclusive policies. Most of all, I want to thank Suhadee for intelligently and humanely helping my son. As she put it, "your son is a human being, not a label." This employee should definitely be commended. I think she would be extremely valuable as a mentor to other employees on how to interact with individuals on the autism spectrum. 

"Thankfully, Michael made it to his singing engagement, an "all autism" wedding that was covered by ABC, Fox News and People Magazine. Here is a link to a video of his performance.

"Kudos to JetBlue for its inclusive policies and for a job well done!"

Regards,

Dan Korins
As the plane climbed into the clouds, I thought about the autistic girl who was removed from United Airlines.  As far as I could tell, she was removed from a flight because her mom expressed the fear that her daughter might have a meltdown. A few minutes before, my son was in the beginning stages of a meltdown. His story ended differently.
I will always be thankful to JetBlue and especially to the compassionate and insightful flight attendant who helped my son.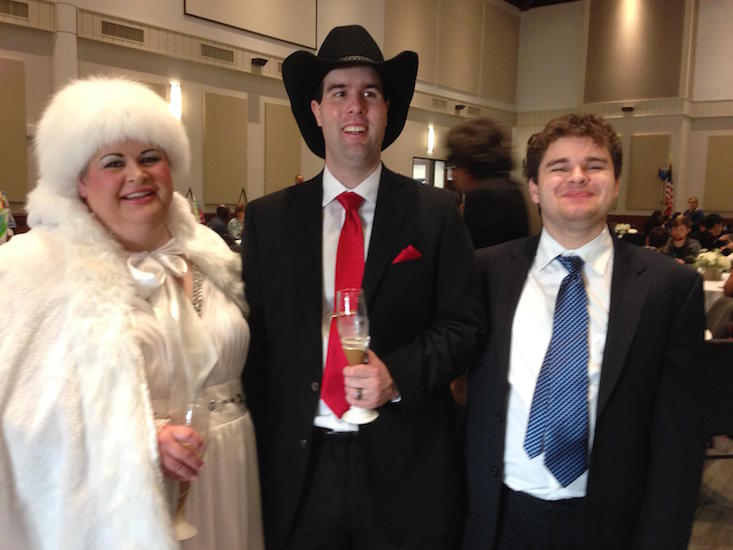 The Mighty is asking its readers the following: Describe the moment a stranger — or someone you don't know very well — showed you or a loved one incredible love. If you'd like to participate, please send a blog post to community@themighty.com. Please include a photo for the piece, a photo of yourself and 1-2 sentence bio. Check out our Submit a Story page for more about our submission guidelines.