To My Son's Autism Therapists
---
Hi Therapists,
I feel like I know you all pretty well now. You've been in my home with my son for almost a year. Four, five, six days a week you're here. You've seen me in my pajamas, watched me do laundry and cook dinner. I spend more time with you than I do with my friends or family. We chat, I sit and listen to the sessions, I ask questions.
But mostly, I watch. I watch you and my son, try to soak up what you're doing, gauge what works and what doesn't. This is your job, but this is extremely personal to me.
I know you went through a lot of training for this job. Some of you have advanced degrees and letters after your names. You speak in acronyms, take data and analyze my son's behaviors. You are competent and knowledgeable and educated. You are able to develop lesson plans, implement them in effective ways and move my son from skill to skill. You are great at your job.
But I wonder if you know what it's like to be me. I wonder if you have given any thought to what it's like to parent these children you work with every day.
I'll tell you that as a parent, it's tough to get your head around that fact you have a child you can't help. We special needs parents are forced to rely on others to provide the tools our kids need to reach their potential. Here. I am handing you over my heart and my soul, my absolute everything. I don't even understand exactly what it is you do, but please make it your best. Please help my child. It's debilitating, really. You can help my son and I can't. I wonder if you understand the importance, the weight of this.
I wonder if you know how much of a toll this takes. Did they mention the tremendous strain parents are under during all that training? We're fragile. We're scared. We're struggling. We're hopeful. We're grateful. We're tired.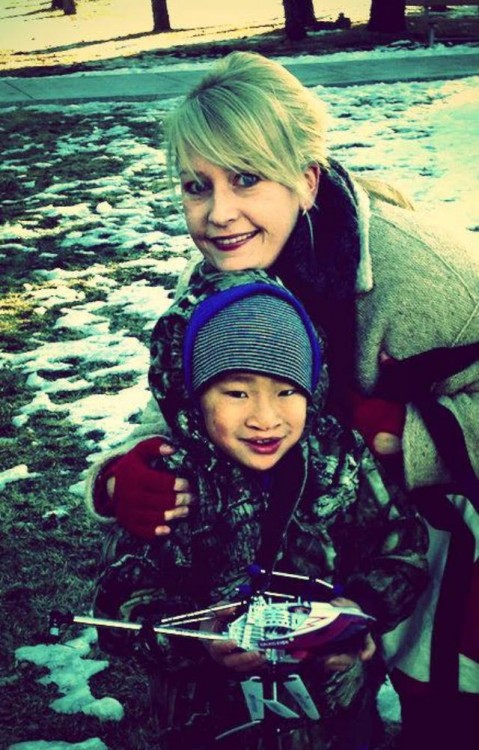 Do you know how much we have to fight for our kids? The biggest surprise to me in this special needs parenting world was how much I have to advocate for my son to people who should be on his team. Schools, therapists, doctors, insurance – you name it, it was probably a battle. Do you think I don't know that you roll your eyes when I call? I do. Trust me. I would rather be the fun mom, the awesome mom, the mom everybody likes. But my son can't afford that mom, so I am the mom who gets him what he needs. It takes an awful lot out of me, and some days, I don't greet you at the door with a lot of energy. What you might think is crabby is really just empty.
Your training should have included how much this therapy costs. I'm sure it didn't, but I'd like you to understand the sacrifices we're making to pay for all of this. You are worth it, I have seen it with my own two eyes, but it means we cut and save. Instead of a vacation, we pay for medical bills and insurance premiums. I work from bedtime to 2 a.m. so I can stay involved with what you do when you're here, in my home. So I can be a part of my son's progress.
I wonder if you know that placing this responsibility in someone else's hands is terrifying. You are tasked with seeing my child's potential, reaching through thorns and brambles, through cuts and scratches and bringing all that potential to the surface. You are tasked with nothing less than changing my son's life. This might be the most important thing you ever do.
I want you – no, I need you to understand this. I need you to understand that every morning I wake up and hope for a breakthrough, and that every night I go to bed worrying about my son's future. This is a lot of weight to carry. I have handed you a small portion of that weight. I need to know your shoulders are strong enough to carry it.
Sincerely,
Becca
This post was originally featured on Sincerely, Becca. 
The Mighty is asking its readers the following: Describe a time you saw your (or a loved one's) disability, illness and/or disease through the eyes of someone else. If you'd like to participate, please send a blog post to community@themighty.com. Please include a photo for the piece, a photo of yourself and 1-2 sentence bio. Check out our "Share Your Story" page for more about our submission guidelines.
Want to end the stigma around disability? Like us on Facebook.
And sign up for what we hope will be your favorite thing to read at night.
Originally published: June 9, 2015