If You Love Someone With Autism, You Love a Snowflake
---
"Normal is boring" is a something I have been saying for years. I never want my kids to fit into a mold someone else feels they should be in. I want them to think outside the box and to strive for progress, not perfection.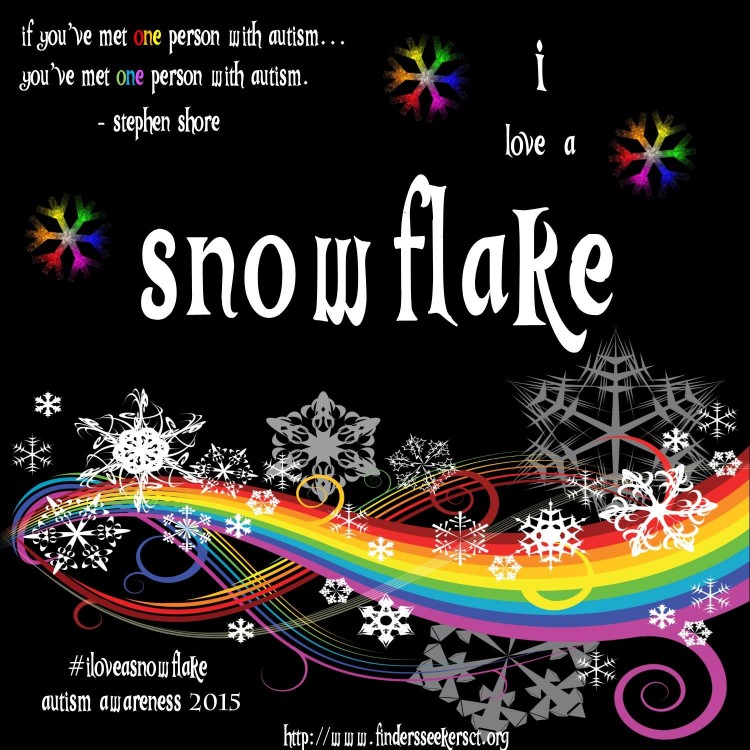 April 2nd is World Autism Day!
We chose snowflakes to symbolize our children for Autism Awareness 2015 because of a short educational clip "The Science of Snowflakes" by Joe Hanson, author of the "It's Okay to be Smart" blog.
Snowflakes are:
"Symmetrical, but they are not perfect. They're ordered but created in disorder. Every random branch retells their history, that singular journey that they took to get here, and most of all that they are fleeting and temporary. Even if sometimes they may not look so unique on the outside, if we look within, we can see that they're truly unique on the inside."
We are all human; we are all imperfect. Even if some people don't look unique on the outside, if we look within, we can see that we are truly unique on the inside.
This is the snowflake that I love, my Beast.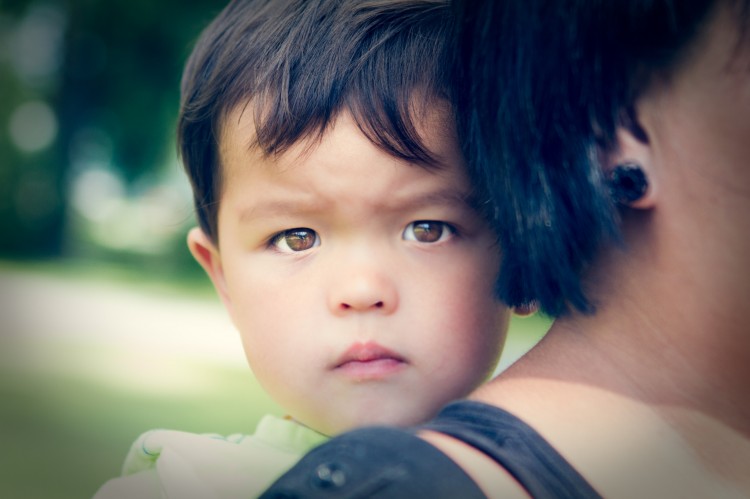 Do you see his eyes?
Because he sees you. I mean, really sees you, his eyes understand you, feel you and observe you in a way that is like no other.
I wish I could tell you all he sees or how he processes what he sees. I can't, though, because he can't tell me. Well, at least not yet…
My beautiful Beast is nonverbal, but he does talk to me using ASL and PECS; we have deep conversations with body language and intuition.
The hardest thing to do once you have an ASD diagnosis is to accept.
You have to learn to accept that the label doesn't change who your child is; he is still the child you loved unconditionally before his diagnosis. He is still the child who loves you for always being there for him, even if he can't tell you himself. A simple hand on your cheek or a moment of eye contact that sends chills up your spine because you know exactly how he feels about you, with no words spoken.
All your child's dreams might not become a reality. You will have to mourn the loss of the child you once thought you would have. Not because they can't do it, but because you know there are larger challenges in front of you.
The milestones that you celebrate are not the same ones your friends are going to be celebrating with their children and will be ones that they just don't understand.
You are their voice. You might need a team to help you, but you are their most important advocate! Your child needs you, more than anything, to fight for them. You will become a warrior of good to spread the word about autism, to show the world that they are not less because of their diagnosis.
Your child is a snowflake; they see this world differently (sometimes scary), but they also see the smallest details that would be lost on us.
Things will be hard…
My Beast, beautiful Beast, is the snowflake that I love.
He is the piece of the puzzle that would have been missing in my heart had he not been born.
He doesn't call me Mom. He doesn't tell me he loves me. He does speak louder than words.
He is more than his diagnosis. He is smart. He is beautiful. He is amazingly intuitive. He may not speak, but he communicates effectively and understands context.
Most of all, he shows me every day he is strong, and that he loves me with all he is. Autism is a part of him and because of it, he will teach me some of the most important lessons I need to learn in life.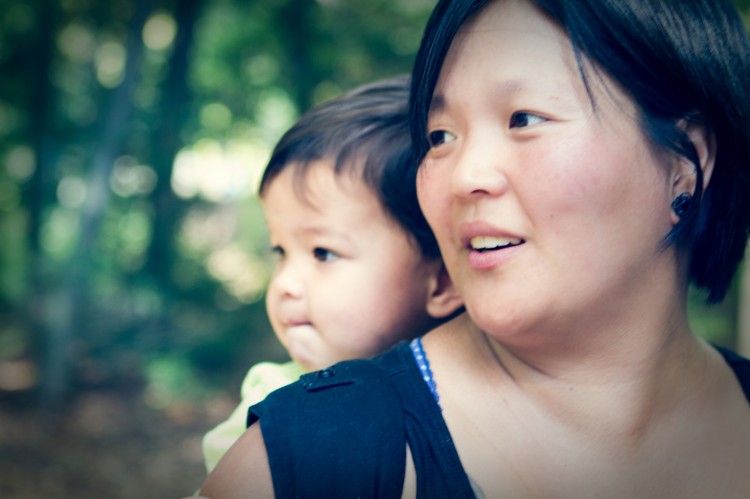 This post originally appeared on Finder Seekers.
Want to celebrate the human spirit? Like us on Facebook.
And sign up for what we hope will be your favorite thing to read at night.