Michael Ryan Andolsek, Designer on Autism Spectrum, Creates Stunning Womenswear
---
Watching his clothes come down the runway, you may never know Michael Ryan Andolsek processes the world a different way than most fashion designers. Andolsek is on the autism spectrum, which he says gives him a passion for details. You can see that in his designs.
"Autism affects every aspect of my life, including how I work as a designer," Andolsek told The Mighty. As the company's founder and executive creator, Andolsek oversees all creative aspects of ANDOLSEK – his self-titled line of women's apparel.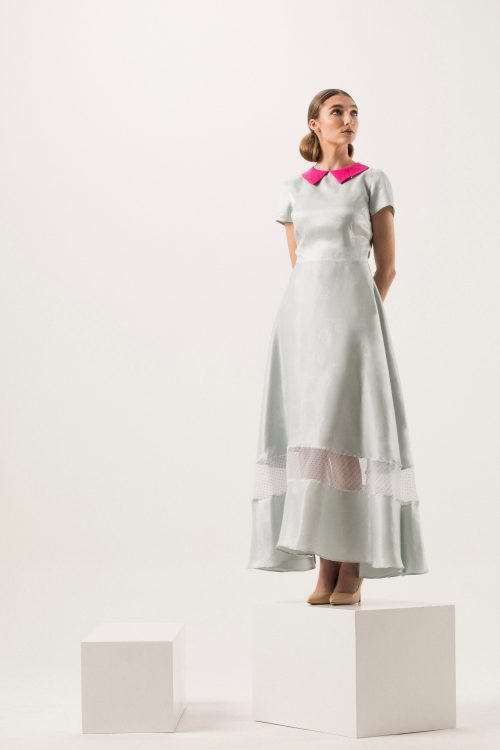 Andolsek's love of women's fashion comes from growing up with four sisters. "I like the endless possibilities of silhouettes and occasions that are available for women," Andolsek said. "With so many sisters, I've learned to understand that women want to feel amazing in their clothing, that when things fit properly and are aesthetically beautiful, their own internal beauty and confidence can shine brighter."
When he was 17, Andolsek enrolled in Salt Lake Community College's Fashion Institute. Two years later he moved to France to study fashion abroad with Parsons School of Design. A year later Andolsek returned from France, and, at the age of 21, was diagnosed with autism. Four years later, at the age of 25, Andolsek launched his own company.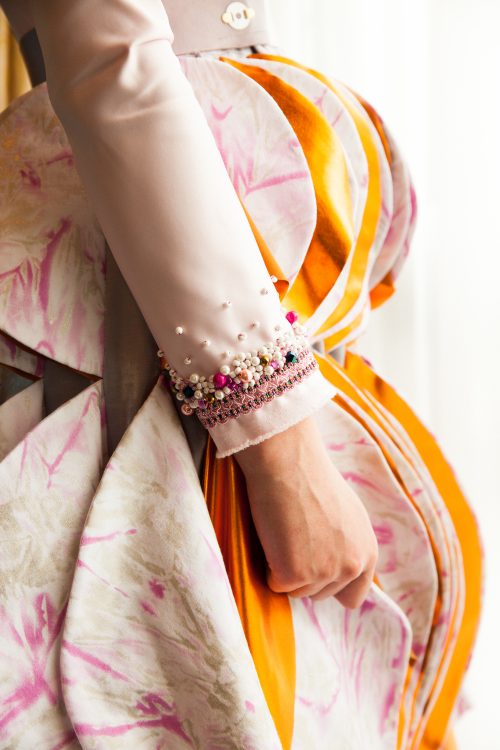 Andolsek's experience as a person on the autism spectrum comes through in subtle ways in his designs. Because of his tactile sensitivities, Andolsek only works with certain fabrics. "Sometimes I create my designs after I've handled different fabrics, feeling and examining their unique qualities," he said. "Other times I start with the croquis drawings and work with the fabrics afterward."
Every little detail is important to Andolsek – from the way the garment is stitched, down to how it is packaged. "I designed our very elaborate 13-piece packaging, creating an experience for our customers where no detail is left unnoticed," he said. "Our garments are expertly crafted with each sample undergoing a scrutiny of examinations from me so that I can ensure that they are perfect and luxurious."
Based in Salt Lake City, Andolsek held his first runway show in late March, launching his Spring 2017 "Ready-To-Wear" collection. His high-fashion garments are priced based on the level of craftsmanship that goes into his work. ANDOLSEK's skirts start at $325.00, while embroidered dresses go for $3,500.00.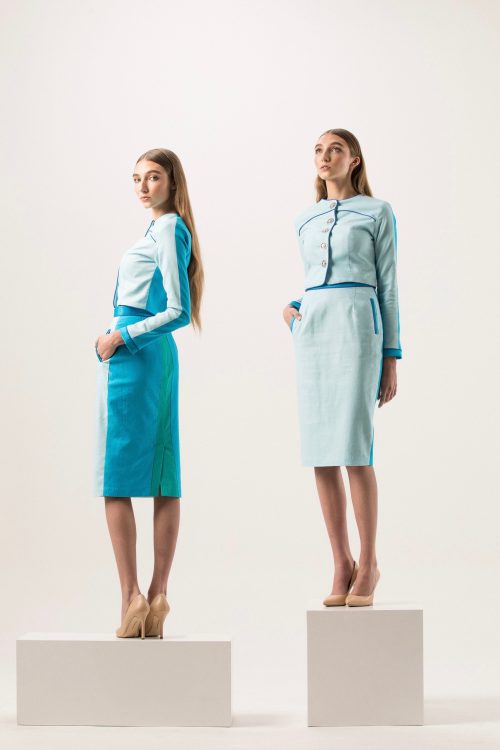 Working in the fashion industry suits Andolsek's needs. With his own company, Andolsek can set his own hours – he prefers working at night – and design his own workspace – well-lit, quiet and without any food or strong smells. "[I]n our workspaces, the temperature is altered depending on who is working, smells and food are never allowed, and certain chairs are provided," he explained. "There are many aspects of fashion where, if certain accommodations are made, a person with autism could flourish and find a fulfilling and valued job."
Originally published: April 24, 2017