Mikaela Sheldt Paints Facial Expressions as an Artist on the Autism Spectrum
---
When Mikaela Sheldt was 17 years old, her parents bought her painting supplies – opening the door to a world Sheldt's mathematically-inclined brain never knew existed.
"Honestly, I wasn't very interested in art," Sheldt told The Mighty. "But one day I came home and started painting on my bedroom walls. I think I was 17 or something. It just seemed like a good idea and I went with it."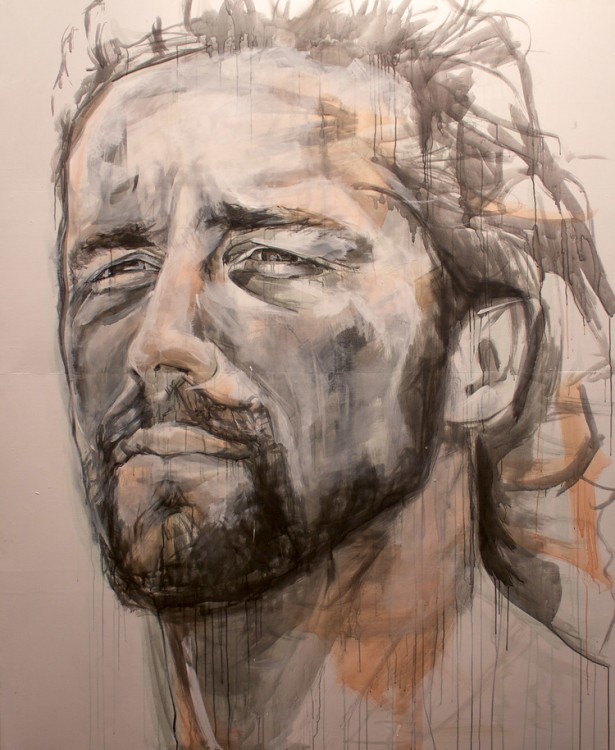 A physics and mathematics student, Sheldt's decision to pursue art as a career didn't come until years after college. "I still continued to study math and physics in college, but art slowly took over my world," Sheldt said. "I started painting as a way to process all the things I was feeling inside myself. It made me feel better to paint. When I was painting, I felt connected in a way I never had before."
Sheldt graduated from Agnes Scott College, a women's college in Decatur, Georgia, and took a job teaching mathematics at a nearby school for refugee boys. Two years later she left teaching to pursue art full-time.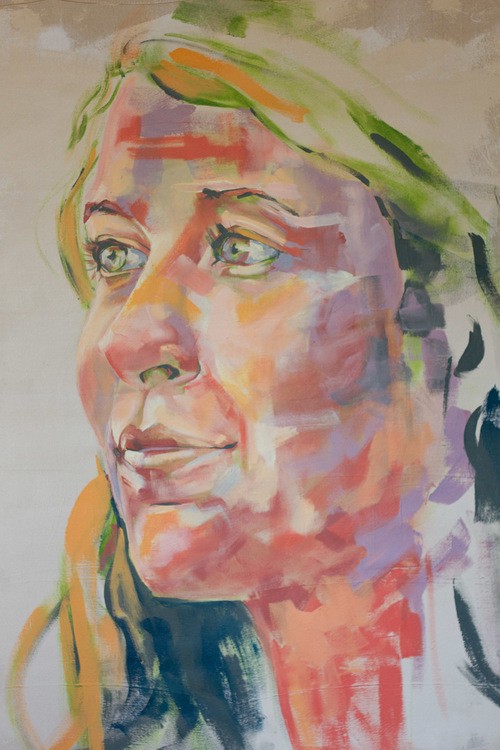 Now, the 29-year-old artist focuses on a number of creative pursuits including painting, creative writing and photography. She's painted large seascape commissions, spent time as the artist-in-residence at a Sonoma County winery and has had exhibits and galleries dedicated to her work.
Still, Sheldt insists she's not a creative person. "I am not creative, I just see the world uniquely," she said. "When I paint a portrait or a seascape I am doing so much more than rendering. I am painting they way a subject makes me feel. As a person on the autism spectrum, painting the way something feels has a very distinct meaning. The world is an incredibly loud place."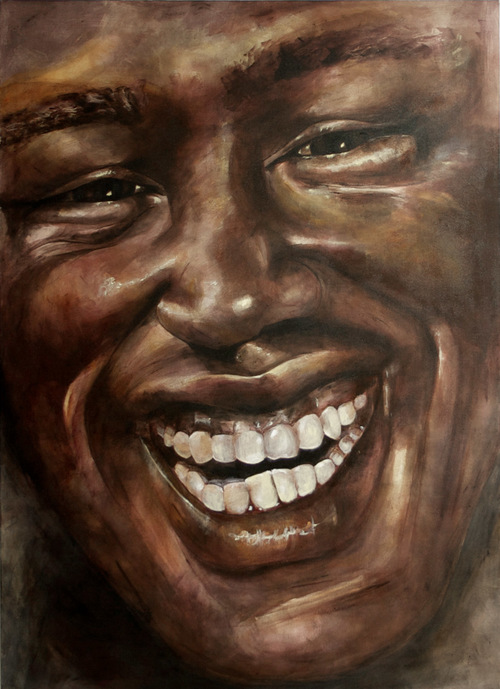 Of all the paintings in Sheldt's portfolio, some of her most striking work are her portraitures – canvases that extend almost from floor to ceiling, featuring intimate gazes and candid expressions. Rather than live models, Sheldt uses photographs to create her artwork, referencing her experience of a person in addition to processing the visual information in front of her.
"A person's face has in incredibly high concentration of information coming off of it. There are so many things to process all at once, often I can't look at someone when I am tired because it is painful," she said. "In my studio, I get lost exploring the depth of all of this information. I become obsessed with decoding and translating all of the stimulation that comes off a person's face."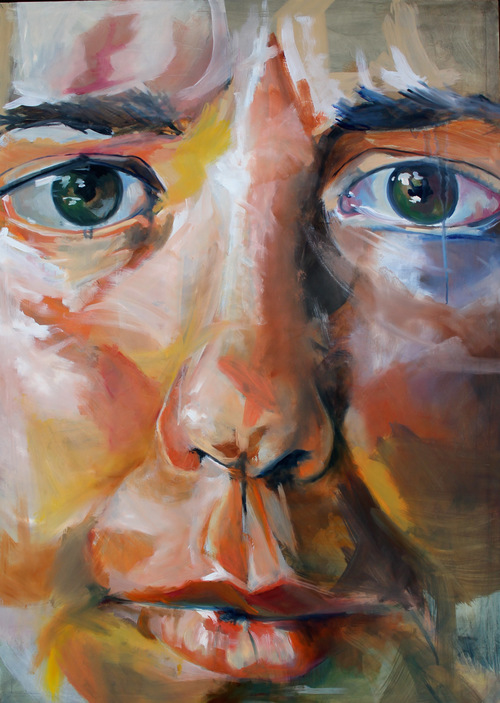 The whole process, Sheldt said, is exhausting. As a person on the autism spectrum, Sheldt experiences emotions, sounds, smells, weight and texture all at once. "During the day when I'm trying to engage with the world outside my bedroom, it is overwhelming," she explained. "In my studio, when I'm painting, I get to focus and obsess on one thing at a time. I get to take as long as I want to experience and process."
The process continues until the painting makes Sheldt feel the same way the paintings subject makes her feel. "I use an immense amount of energy trying to move through a world that isn't designed for autistic people," she said. "My painting process is exhausting, but it is also incredibly rewarding."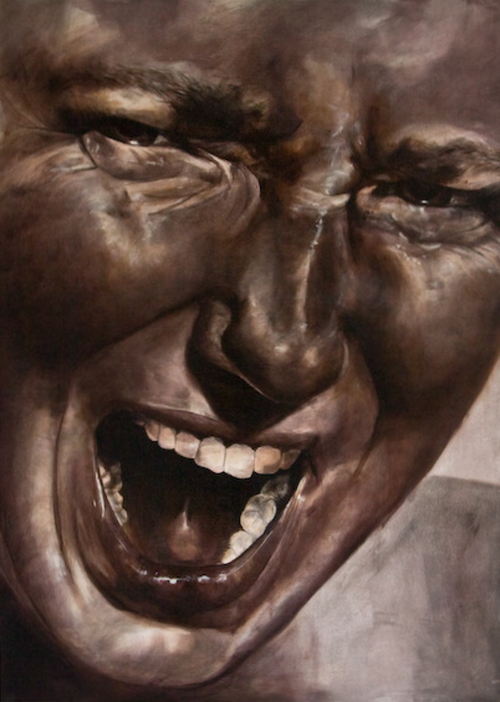 All images featured belong to Mikaela Sheldt, and are used with permission. 
Originally published: March 3, 2017