Mom Finds Her Autism Awareness Sign Vandalized
---
Eliese Livingston, from Sandy, Utah, has a 5-year-old son, named Kyler, who has autism and limited communication skills. Because of this, Livingston put a sign on her car reading, "Autistic child may not respond to verbal commands," to let first responders and others know about Kyler, KSL News reported.
On Tuesday, July 14, Livingston found that someone had vandalized her car and the sign by adding words of their own to it.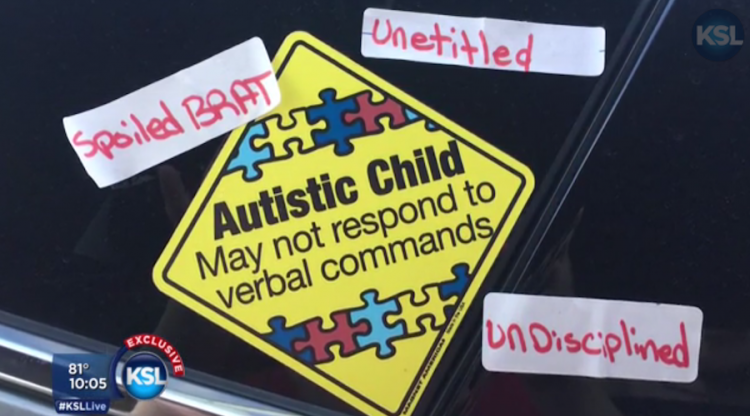 Stickers reading "Spoiled Brat" and "Undisciplined" were placed near Livingston's autism awareness sign, as well as the misspelled word "Unetitled."
"It's just appalling, all of it," Livingston told KSL News, "He will struggle for his entire life and people want to make fun of it?"
In addition to filing a police report about the vandalism, Livingston also used this as an opportunity to talk to her neighbors and educate them about her son's disability.
Get the full story in the video below: 
Originally published: July 17, 2015