My Brother's Drawings Say the Words That He Can't
---
My twin brother, Daniel, has been drawing for as long as I can remember. It all started with logos from television shows and his favorite restaurants when he was a child. Give him a pen and a piece of paper and he will create a masterpiece within a few minutes. His drawings are incredible — jaws literally drop when others see his work.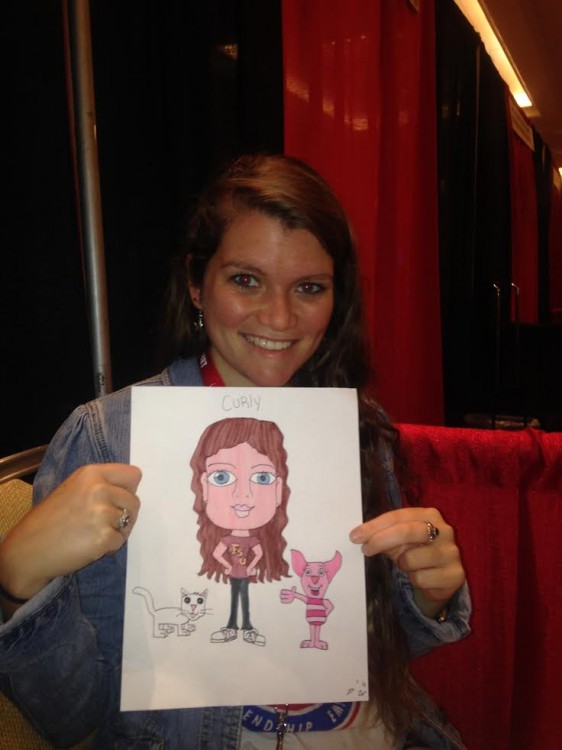 What a lot of people don't know about Daniel's artwork is that it always has some sort of strong emotion of his attached to it. Some of the moods behind his drawings are extremely twisted, silly, or scary, while others are genuine, loving, and pure. Dan does speak, but he doesn't always know how to use his words appropriately. He is now 23 years old and the more he has grown up, the more he's used his drawings to communicate the feelings that he couldn't verbally put forward to my family and others around him.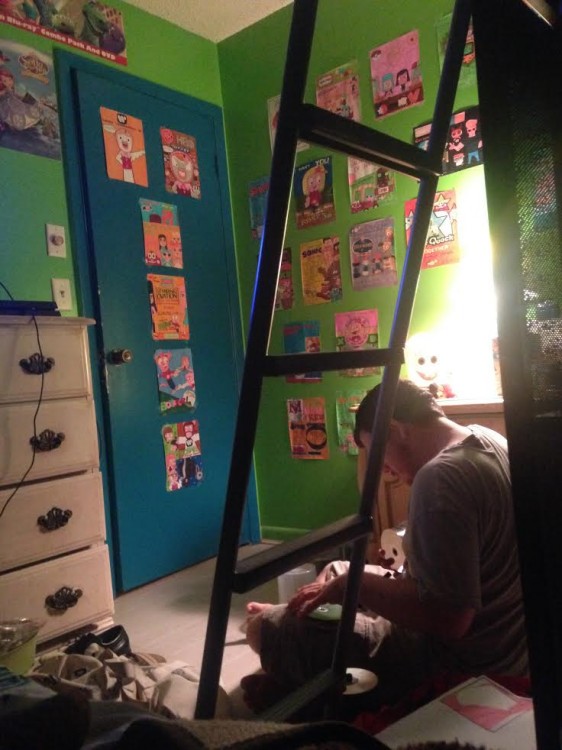 A lot of the time, his drawings feature a character from a television show that he's in the phase of watching at that moment. Those television characters, as well as the messages he places in his drawings, are often metaphors for the situation that he is dealing with or the mood that he is currently feeling. For example, when he feels that my mother is being a little too protective or controlling him more than he would like, he calls her a puppeteer and then he then draws himself as a puppet with a big open mouth and some strings.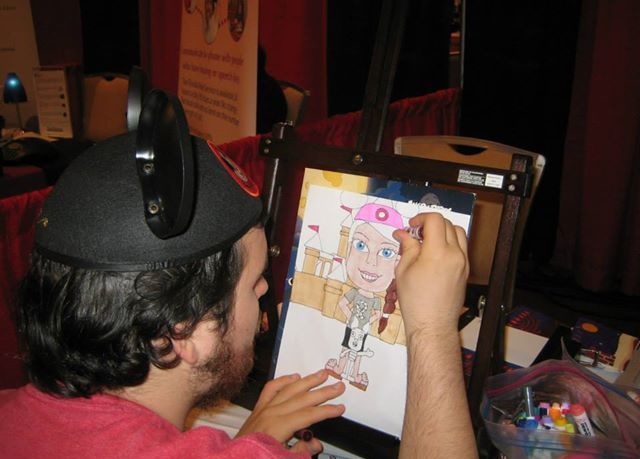 Other times, Dan will actually draw the person that made him feel a certain way. The person that looks angry in his drawings is the person that made him feel upset and the person that looks happy is the one that may have made a fantastic impression on him.
When my father annoys Daniel, he draws him with a red face, a big mouth and steam coming from his head. One time, I was watching the television and Dan came up, took the remote, and changed the channel. I then said, "Hey! I was watching that!" Right after that incident, Daniel drew a picture of me with a giant mouth, pointy eyebrows, and a speech bubble that contained what I had said to him.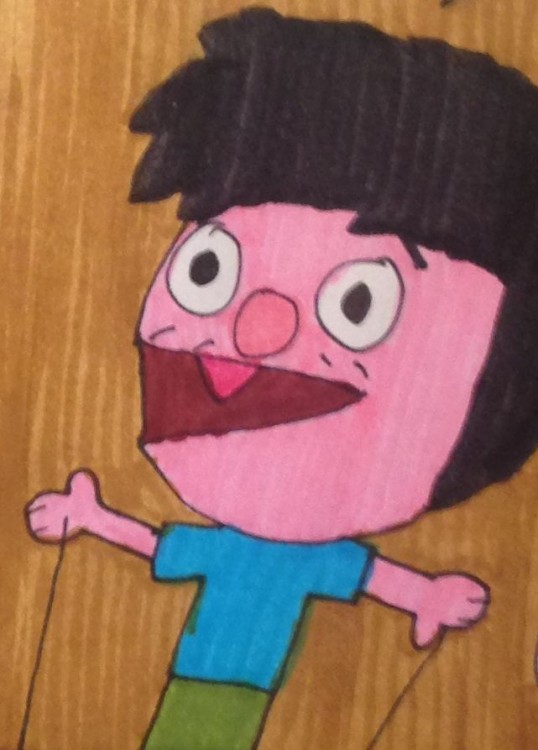 It's been  fascinating to see that my brother uses his drawings not only as his catharsis, but to also show my family what we have done to put him in his current state of frustration, happiness, confusion, or amusement. He recently has shown interest in having my family draw little pictures of how we feel back to him during an argument. My parents and I usually review the pictures the next day or so (with Daniel) and we all just find enlightenment, as well as humor, in what he has drawn. He finds his own pictures to be funny to look at after his serious situations have had time to blow over.
I feel blessed that my brother has found a way to express his feelings and desires to us when he has a difficult time communicating that to us verbally.
The Mighty wants to read more stories about siblings, whether it's your favorite memory or a tough moment that taught you something. If you'd like to participate, please send a blog post to community@themighty.com. Please include a photo for the piece, a photo of yourself and 1-2 sentence bio.
Want to celebrate the human spirit? Like us on Facebook.
And sign up for what we hope will be your favorite thing to read at night.
Originally published: April 10, 2015