When My Daughter With Autism Sensed a Stranger Needed a Hug
---
I don't like doctors' waiting rooms.
They're like silent torture chambers for an anxious mother of a 6-year-old, who can change from a little sweetheart to a little banshee at any second, screaming the roof off and attracting looks of confusion, pity and annoyance.
As we waited for the doctor, Sophia jumped out of her seat next to me and sat next to a woman on the opposite side of the room. The woman said, "Hello," and I watched as her eyes filled with tears as Sophia smiled and snuggled into her arm. This was most out of character for my normally anti-social daughter, but Sophia obviously liked her.
Sophia happily sat there babbling away in her own language as she snuggled into the woman's arm. I explained to her that Sophia is nonverbal. She was such a kind-natured woman that I felt comfortable telling her about Sophia's autism.
I stumbled onto my words and said, "I can't say any more or I might lose it."
"Well, I would offer to give you a hug, but that might set you off as well," she replied. And we laughed. It felt good to laugh.
As the minutes ticked by, I asked the woman if she had been waiting long to see the doctor. She explained she was waiting for her husband who was already with a doctor, having a cancerous growth removed from his leg. After 25 years of marriage and excellent health, her husband had recently been diagnosed with advanced prostate cancer, which was spreading through his body and was now terminal.
She went on to explain how they were forced to sell their beachside home that they had painstakingly renovated over the years, since her husband didn't like the idea of her being in a big house on her own after he was gone. They had now moved to a retirement village that overlooked a lake, which she said was nice but not the same.
Suddenly, Sophia's autism didn't seem like that big of a deal after all.
I offered to give her a hug, but she said it would "set her off" so we just sat there sharing stories while Sophia continued to nestle into her arm like a protective guard dog. My sweet, little, intuitive girl.
Eventually, the doctor was ready to see us. I didn't know what to say to a woman with such palpable pain and grief. Regrettably, all I managed was, "See you, all the best."
Ugh!
After our doctor's appointment, I went back to the waiting room to find her, but she had gone. I had missed my chance to say something a little more thoughtful.
By chance, as we were waiting for Sophia's prescription, the woman (I never did ask her name) reappeared. And with that, she reached out for a hug, and I hugged her back.
"Take care."
"You too."
And then she was gone. It was a brief but meaningful exchange, and I'll remember it for the rest of my days. We were just two woman who shared a hug, our stories and space in time together in the doctors' waiting room, brought together by fate and a little girl with autism who sensed a stranger in need of a hug.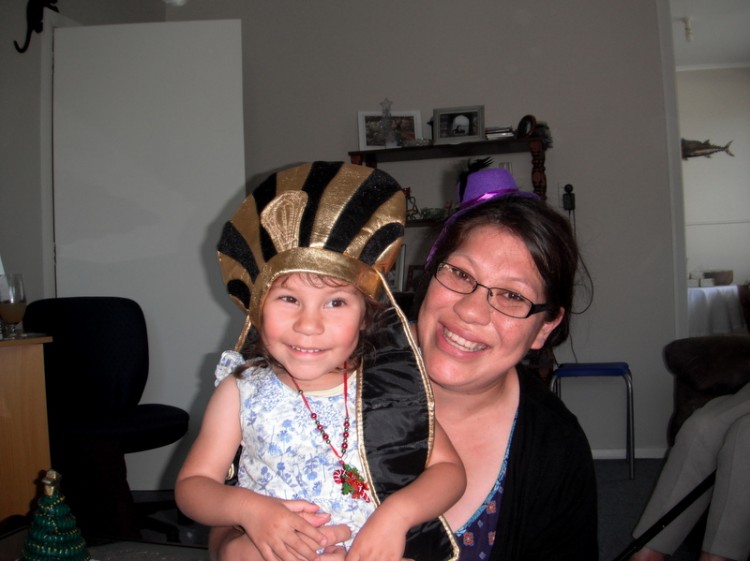 The Mighty is asking the following: What's one unexpected source of comfort when it comes to your (or a loved one's) disability and/or disease? If you'd like to participate, please send a blog post to community@themighty.com. Please include a photo for the piece, a photo of yourself and 1-2 sentence bio. Check out our "Share Your Story" page for more about our submission guidelines.