My Philosophy of Autism as a Mom to a Child on the Spectrum
---
When my daughter, Caroline, was first diagnosed with autism, it was a surprise. I had been told countless times that Caroline was not on the spectrum — she was too social, made eye contact, did not engage in repetitive behaviors — so when she was diagnosed, I was completely unprepared. I didn't know about sensory integration issues or joint attention; I surely didn't think Sweet Caroline could permanently scar me or purposely hurt herself; I thought elopement was when you ran away to get married. I knew I had so much to learn.
I didn't realize in order to learn about autism, I would have to develop a philosophy of autism. The sheer amount of conflicting information about autism forces parents of recently diagnosed kids to quickly develop a philosophy of autism, almost unwittingly.
My Philosophy of Autism:
I vaccinate because I believe science knows more than Jenny McCarthy.
I never anticipated that autism would be part of my life's journey, but I love my tour guide.
In good times and bad, Caroline has autism. It's part of who she is. I'm not interested in a cure, but I am interested in therapies and interventions that help manage Caroline's challenging behaviors associated with autism and improve her quality of life.
Autism is a family condition in that it impacts every member of the family. Every single member of my family is different because Caroline is on the spectrum. Nearly every aspect of every day of each of our lives is impacted by Caroline's autism.
I support early intervention and believe that insurance companies and the government have a big part to play in funding these interventions.
I first support research that improves the lives of those living with autism, and then I support the search for a cause of autism. By finding the cause of autism, I believe the medical community will have a greater understanding of autism and potential therapies. I wouldn't trade Caroline for the world, but I would trade the toll her care has taken on my family's health, careers and finances.
I don't think awareness is enough. I want people to accept Caroline for all that she is and all that she has to offer.
Being a parent to child with autism is hard; it's the hardest thing I've ever done. But parenting is one of the hardest things most any parent does. There are days my typically developing child (Vivian) tries my patience in ways Caroline couldn't dream of — but people never say to me about Vivian, "I don't know how you do it."
Caroline's happiness is not enough; she deserves to feel accomplished and challenged by things in life beyond her autism.
If you know one person with autism, you know one person with autism. I know Caroline. She is not one in 68 — she is one in a billion. Caroline is capable of the unthinkable (good and bad). She is different, but that should be celebrated, not mourned. And she is my hero, not because she has autism but because of how she handles it — with a smile of her face and a joke on her NOVA chat.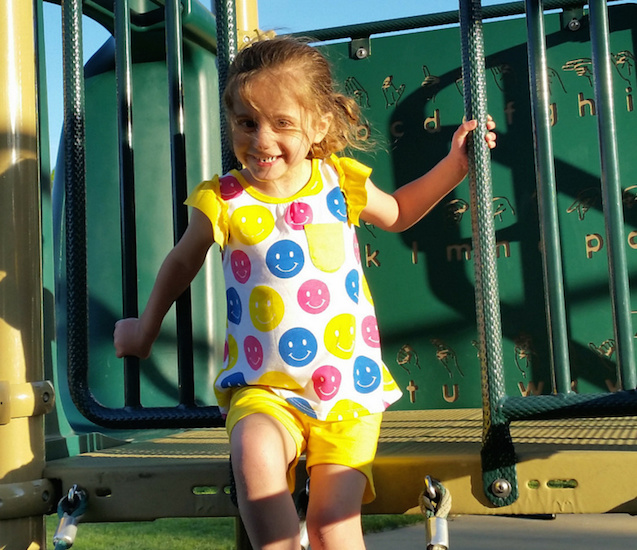 Follow this journey on Failure to Thrive or Ability to Overcome?
Originally published: August 24, 2015