When My Dates Would Ask Why I Teach 'Those' Kids
---
When I started dating again after my divorce, one question could ensure no second date.
Why do you teach those kids?
To be fair to the guys, it's a legitimate question to ask when your date walks in with a limp and a giant bruise and explains that there was a substitute teaching assistant today who didn't know we don't sing the morning song and in trying to protect the substitute, she ended up with a limp and a bruise.
It wasn't the question I had the problem with. I had a problem with the way it was asked. Those kids. You know the ones. The behavior ones. The ones with autism. The ones who get mad and hit because a person accidently messed up their morning routine. Why do you teach those kids? Said as if there was a problem with the kids and me in turn for teaching them.
I'd sigh. Sip my water. Wait for my friend to call and tell me that I had some vague emergency. I'd apologize and leave.
Once, I made it all the way to a sixth date with a guy when he announced that he wouldn't let his wife teach those kids. At this point in the date, my car had a flat, my cat needed to go to the emergency vet and I think my grandmother was coming down with something. I really need to go check on her, sorry.
When I was done with dating in general, my teaching assistant said I should go on just one more date. Promise, she said. I have a really good feeling about this guy, she said. So after several days of texting, he asked me out.
"Why did you choose to teach those kids?" he asked, showing me a picture of his son. His son is disabled. He was not asking why those kids. He was asking me about why I made that choice.
So I said:
I get to hear kids labeled "nonverbal" speak words for the first time.
I'm there when they finally make eye contact and spontaneously request Goldfish.
I feel complete and total joy when one of my students says hi and interacts with another student in the hallway.
And the feeling you get when your student is finally, completely and totally potty-trained, well nothing tops that.
He smiled at me. And I smiled at him. We've been together ever since.
Fast forward a few years and I'd moved from an elementary autism unit to a secondary one. The kids were bigger than me. The kids were stronger than me. I did not know if I could teach those kids, and I was mad at myself for thinking it. I came home upset and crying after a particularly hard day.
He looked at me and said, "Why do you teach those kids?"
I answered, "Because if I don't do it then someone else is doing it, and I cannot bear to think of someone who doesn't love them as much as I do being with them."
Then he said, "And if I told you to just quit, that we'll be OK. What would you do?"
"Work with kids with disabilities," I said. "I've never wanted to do anything else."
"And so," he said, "why do you teach those kids?"
"Because I love them," I answered. "Because this was one bad day and one bad day does not a year make."
He hugged me and said, "You better suck it up, Buttercup. Sounds to me like you're the perfect person for those kids."
I smiled.
Autism is always teaching me lessons about myself and life. We're all worthy and sometimes we just need to find the person willing to talk us through the meltdown. 
I teach those kids because for them, I am their person.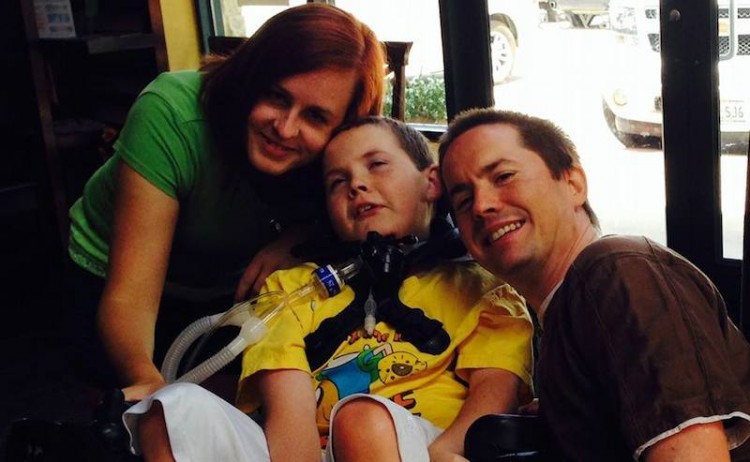 The Mighty wants to read more stories about dating, whether it's your favorite memory or a tough moment that taught you something. If you'd like to participate, please send a blog post to community@themighty.com. Please include a photo for the piece, a photo of yourself and 1-2 sentence bio.
Originally published: May 11, 2015