To the Loved Ones Who Don't Get Why We Leave Holiday Dinners Early
---
Right around this time of the year, I start to get a warm feeling coursing through my blood. I love everything about the holidays — the sights, the smells and most definitely the foods. Most importantly I love watching the utter joy light up my son Brock's face. There's not much that can really put that look on his face, but the holiday season sure does.
My holiday season looks much different then what I imagined when Brock was born. I imagined we'd spend days traveling back and forth between families and gorging ourselves on endless amounts of food. I imagined we'd spend hours upon hours relaxing in the comfort of relatives' homes, sharing and reminiscing about years past.
That didn't happen, though. My son has autism and sensory processing disorder, and my idea of what makes holidays wonderful has since changed significantly. The hardest part wasn't putting my holiday dreams to the wayside, but having to defend myself at every turn to family members and friends who just don't understand the importance of limiting time for Brock or not being able to attend things at all.
This is what I want each of you to know.
I dread hearing my phone ring around this time of year, but what I dread even more is having to defend my parenting decisions so often. Contrary to popular belief, I love visiting each and every one of you. I don't like having to tell you that once again we won't be able to attend your event. Brock's father and I came to the decision a few years back that we would each pick one Thanksgiving dinner and one Christmas party from each side of our family to attend with Brock during the holidays. Each year we switch it up so we can catch up with other members of our families as well.
The reason we do this is because, whether or not you see it, the holidays are overwhelming for Brock. There's a lot of behind-the-scenes planning that goes on. We have to prepare Brock for weeks, sometimes even up to a month for all of the events that are going on.
Brock's schedule is fairly strict — not because we like limiting his activities, but because that is how he thrives. His mind can't process or handle that much sensory overload. We would love nothing more than to give exceptions for holiday events, but the times we have been more lax have affected him for up to days afterwards. After raising Brock for seven years, I know the exact hour, minute and seconds he can handle attending such things. It may seem odd or extreme to you, but I promise you a lot of work has gone into creating a schedule and forming plans that benefit Brock's well being.
When you make comments about us cutting out early, it affects us more than I'd like to admit. Having to defend ourselves constantly is off-putting; it makes it really hard for us to want to continue attending these things. In my perfect world, my child wouldn't have to fight and push himself each day to leave the house. Things like schedules for a 7-year-old wouldn't exist. We'd be able to live on the wild side and spend our holidays in the car, with stomachs so full of food we can't move. But they do exist. Autism and sensory processing disorder are a part of Brock, and our main concern will always be him. 
Instead of worrying about those "cutting out short" comments, let's enjoy the time we do have. And if we can't make it, please remember we truly wanted to be there, but there's a good reason if we have to cancel.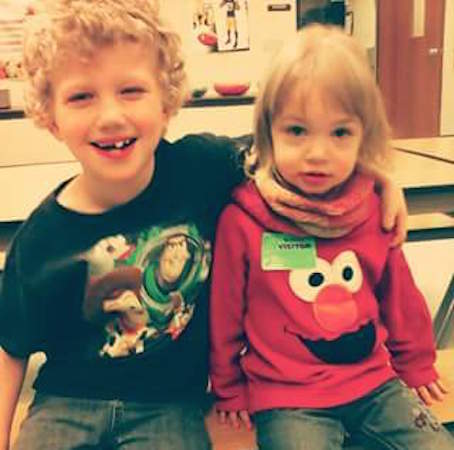 The Mighty is asking the following: Write a letter to anyone you wish had a better understanding of your experience with disability, disease or illness during the holiday season. If you'd like to participate, please send a blog post to community@themighty.com. Please include a photo for the piece, a photo of yourself and 1-2 sentence bio. Check out our Share Your Story page for more about our submission guidelines.