Please Keep Your Advice About My Son With Autism to Yourself
---
My son, Charlie, has a sweet, gap-toothed smile and a twinkle in his chocolate-brown eyes that will make you fall in love with him instantly. He also has very limited language skills and a tendency to panic around sudden, loud noises. (Who doesn't, right?) On warm afternoons, he's inclined to strip naked in the living room if he thinks there's even the slightest chance you'll take him swimming, making things a little awkward when his two older brothers have friends visiting.
Now 8, Charlie was placed on the autism spectrum when he was just under 3. Thanks to a lot of hard work at home and finding the right school with wonderful and dedicated teachers, we've been fortunate to watch him make slow but steady progress.
I would never complain about my son, mostly because I think he's amazing. And yet, despite this, I have friends with some professional experience in special needs fields, but limited knowledge of my son, who seem to want to offer me unsolicited advice and tell me all the things I should be doing.
One evening, I met an old friend for coffee. She's a physical therapist who works in school districts but hasn't seen Charlie in at least five years. Still, she wasted no time in grilling me on how he was doing.
"He's great," I said. "We're really lucky he is where he is. He's made tremendous progress."
She stared back, seemingly unsatisfied.
"He can read short books now," I offered.
"Yeah, but does he understand what he's reading?" she asked, grimacing.
"We're working on it," I said, my grip tightening on my coffee cup.
"I know a mother with two kids on the spectrum, and she brings stress balls for them to carry while she grocery shops. It really helps. Have you thought of doing that?" she asked.
"Um, I don't really have any problem taking Charlie to the supermarket. In fact, he loves picking things off the shelves and is a huge help unloading the cart and putting items on the conveyor belt."
She seemed deflated but pressed on, determined to offer some life-changing nugget.
"Did you know that some of those indoor trampoline places have special times just for kids with disabilities?" she continued.
"Oh, we've taken him to those during regular hours and he loved it. That's not a problem for us."
I had to fight the urge to say, "And he's learned to ride a bike without training wheels, and he's trying lots of new foods and …"
Later, I thought, why do I need to justify how I care for Charlie to you? But this isn't the first time I've gotten advice about my son, and I'm sure it won't be the last.
I'm a mother who travels with stacks of flashcards of sight words in her purse, so I'm on this. I don't allow three minutes to pass without us interacting — even if it's just to reinforce social questions or give Charlie the tickles and kisses he loves and craves.
I choose to live each day celebrating the things my son can do. But please don't ever mistake that for denial or ignorance; I'm painfully aware of his limitations. My heart breaks when children ask him to join a game of tag in the playground, and he can't quite understand what they're saying, let alone participate. But I rejoice in the fact they asked him at all. To his peers, at least for the first few moments, he was just like them. Several years ago, that would never have seemed possible.
The word autism can be big and terrifying for some people, and I know on some level my friends think they're helping. They're trying to impart some wisdom they've picked up along the way. But just as I wouldn't presume to give unsolicited suggestions on how to guide their typically developing children, I'd rather they refrain from offering me advice on how to help my son, especially when I haven't asked for it.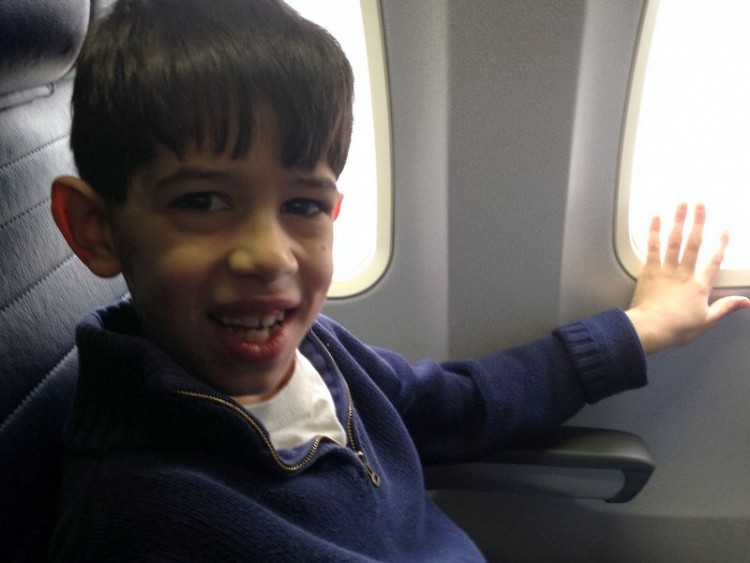 The Mighty is asking the following: What's one commonly held opinion within the community surrounding your disability and/or disease (or a loved one's) that doesn't resonate with you? If you'd like to participate, please send a blog post to community@themighty.com. Please include a photo for the piece, a photo of yourself and 1-2 sentence bio. Check out our "Share Your Story" page for more about our submission guidelines.
Want to end the stigma around disability? Like us on Facebook.
And sign up for what we hope will be your favorite thing to read at night.
Originally published: June 29, 2015