Why Remembering the Hard Days Are a Must as I Parent a Teen on the Autism Spectrum
---
Editor's Note
This story has been published with permission from the author's son.
I remember the screams and tears with each and every snip of the scissors from the hair stylist. I remember the terror of a new coat and new shoes. I remember the heartache with each failed social attempt. I remember after every struggle the negative thoughts that went through my mind. What if he can't, what if he won't, what if he doesn't.
The remembering is hard, but it's a reminder I need. Tonight a college fair. Yes — a college fair. On the way, I asked if my son was OK sharing his autism diagnosis to make sure the schools he's interested in have the supports he will need. "Yes, I think it's important for them to know because I'm going to need that support."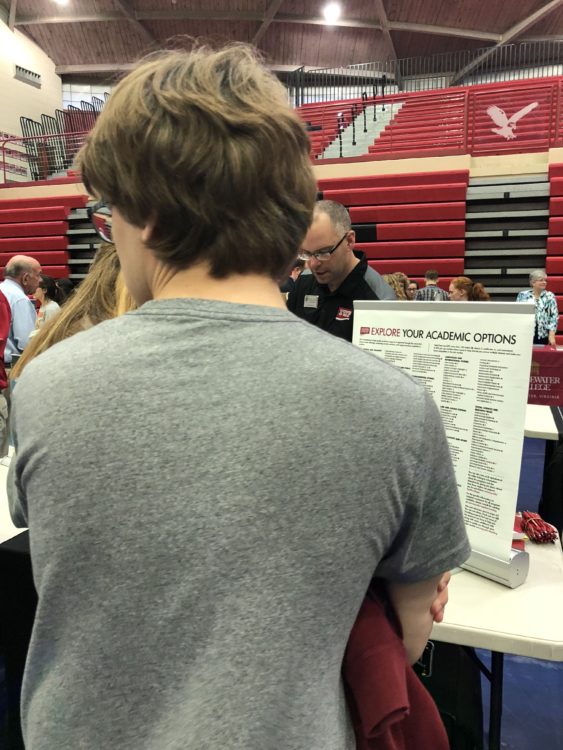 He spoke to eight different college representatives. He told them about his interests in music, animation and Japanese culture. He smiled, he engaged, he advocated.
As we walked out I looked at him and a loud sob escaped me, taking us both by surprise. He grinned an enormous grin. I said, "You might not remember how hard things were for you when you were little, but I do, which is why I could not be more proud of you if I tried." He chuckled, "Are you OK there lady?" And then, "I love you Mom."
It might not be college. It might be a job, a skill, a milestone, but please, please learn from my mistakes. I know you are scared, I know you are worried, I know the future terrifies you, but hold on. And try to replace the what if he doesn't, what if he won't, what if he can't with what if he does, what if he will and what if he can, because guess what? He does, he will and he can.