Sesame Place Theme Park Is the First 'Certified Autism Center' in the World
---
"Sesame Street" has been a strong supporter of kids on the autism spectrum in the last few years. In 2015, through the "Sesame Street and Autism: see amazing in all children" initiative, they introduced Julia, a muppet on the autism spectrum, in a story book. Last spring, Julia made her TV debut as a regular cast member on the "Sesame Street" show.
Now, Sesame Place in Philadelphia will become the first theme park in the world designated as a "Certified Autism Center" (CAC) by the International Board of Credentialing and Continuing Education Standards (IBCCES).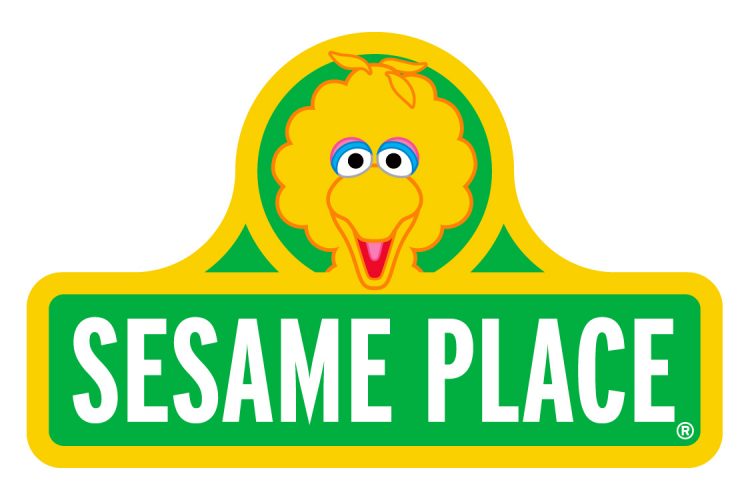 IBCCES provides training and credentials through their "Certified Autism Specialists, Board Certified Cognitive Specialists and Certified Autism Center." A representative from IBCCES told The Mighty all their programs are research-based, and their board includes two professionals who are on the autism spectrum (Dr. Stephen Shore and Kerry  Magro), as well as neurologists and psychologists — one of whom is also the parent of a child with Down syndrome — and other experts. "We work hard to ensure our programs are well rounded, evidence-based, practical and inclusive!" the rep said. The programs originated almost 18 years ago and are available in all 50 states and 42 different countries.
On April 2, "Sesame Street" announced in conjunction with IBCCESS, the completion of a staff-wide autism sensitivity and awareness training at the theme park. Sesame Place is the first theme park in the world to receive such a distinction, according to a press release. The park is getting ready for its 38th season, opening on April 28, 2018.
According to "Sesame Street's" release, Sesame Place will be required to provide ongoing training for team members "to ensure they have the requisite knowledge, skills, temperament, and expertise to interact with all families and children with disabilities, specifically on the autism spectrum. Training takes place in the areas of sensory awareness, environment, communication, motor and social skills, program development, and emotional awareness as well as a comprehensive autism competency exam."
To keep their certification, Sesame Place must take the autism training every two years.
"As the first theme park in the world to complete the training and become a CAC, Sesame Place is better equipped to offer families inclusive activities for children with autism and other special needs," said Sesame Place park president Cathy Valeriano in their official release.
IBCESS has developed a sensory guide for families visiting Sesame Place. This guide can make it easier for families to plan their visit accordingly based on their child's needs and sensory issues. The guide provides insight on how a child with sensory processing issues could potentially be affected by each sense for each attraction.
The park will have two quiet rooms located on Sesame Island. The rooms have adjustable lighting and a seating area. These pre-visiting planning resources will be added to the park's website.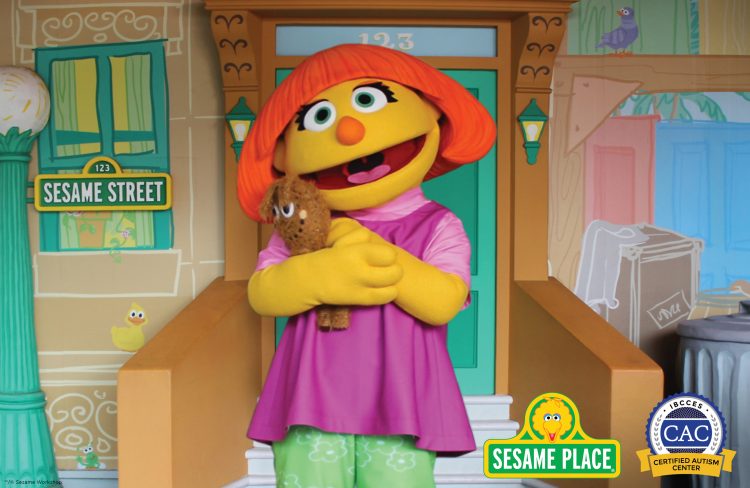 Kids can visit with Julia at Sesame Place. The park will also provide noise-cancelling headphones for those who need them and offer a low-sensory parade viewing.
While Sesame Place is the first to receive a CAC certification, other theme parks have taken steps to become more accessible to all their guests.
Disney provides supports for guests  with disabilities. Legoland Florida began an initiative in early 2017 to create sensory-friendly experiences for children on the autism spectrum and their families. Thomas Land at Edaville Family Theme Park in Carver, Massachussets, offers autism spectrum-friendly experiences at their park. Yet perhaps most notable is Morgan's Wonderland in San Antonio, Texas, as the park was built specifically to be all-inclusive for children (and adults) of all abilities and ages. Morgan's Wonderland is fully accessible and it includes Inspiration Island, the world's first fully accessible water park.
Images and press release provided by "Sesame Street" for The Mighty.
Originally published: April 4, 2018