Realizing My Son on the Autism Spectrum and I Have More in Common Than I Thought
---
I always try to understand my son Griffin and the unique and beautiful ways he views the world. I admire his passion and caring heart. He likes to collect things, like yogurt tops. He was starting to get quite a collection recently. He would rinse them and then put them in a cup, telling us he was going to use them for an art project. He's also big on recycling, so I suggested that he start putting the tops in the recycling bin so they could be recycled into new tops. But I couldn't help but wonder where the idea for his unique collection came from.
And then an idea hit me…
One night when we had some friends over, I looked up and saw this: my own unique collection of coffee canisters.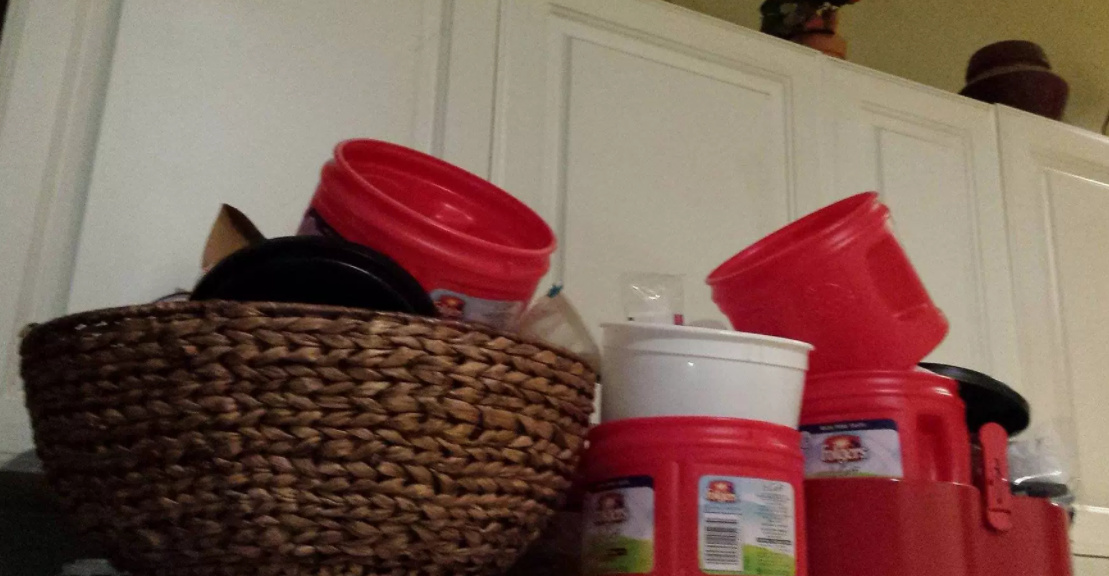 I had to laugh and realized that I had my own reasons for this collection. I wanted to share some of the ways I use these lovely canisters. As you will see I prefer Folgers Half-Caf canisters, but — you be you! — and use whatever canisters you like.
We recently had a leak in a sink. What to do? Use one of our nice bowls? Oh, hell no! Canister please!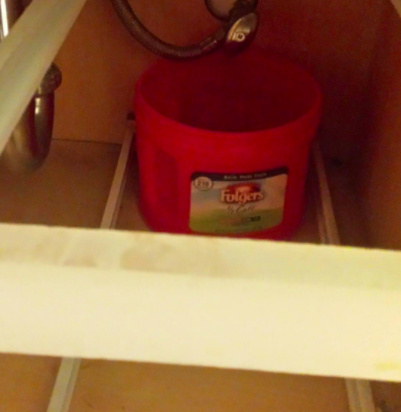 What about a unique way to store toilet paper and keep thieves away. Canister please!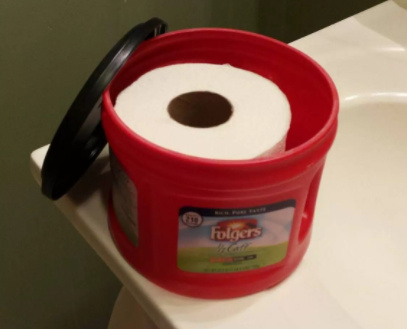 A spoonful of sugar? How about a canister full of spoons! Canister please!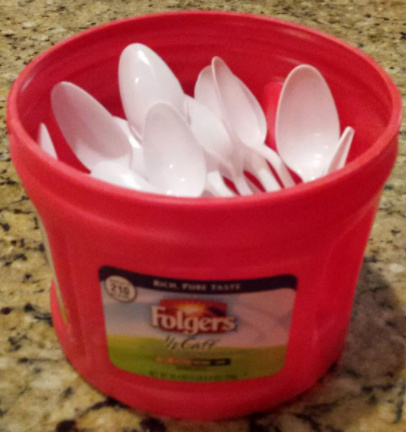 Oh where, oh where do I put my wet umbrella? On the wood floor? No way! Canister please!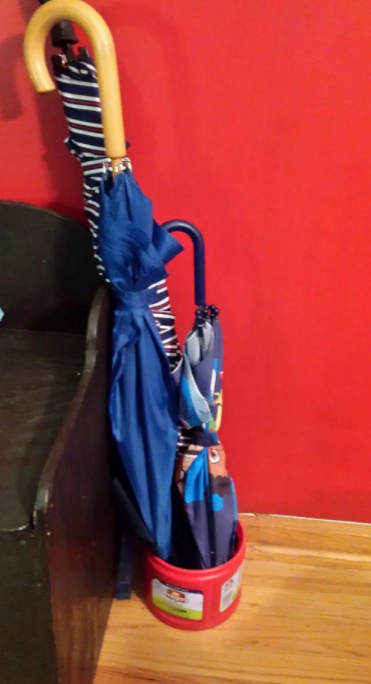 Normally I wouldn't put salt in my coffee but where does one put their sidewalk salt? Canister please!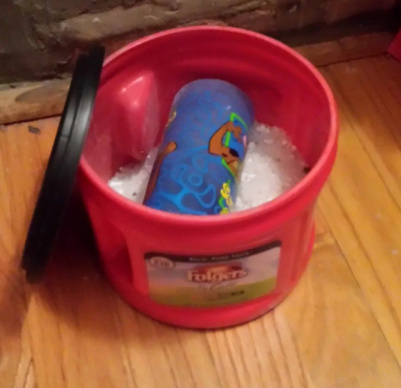 Well, I think this helps me understand where Griffin might get his unique collection ideas. Hopefully it gave you some ideas, too.
Follow this journey on What Will This Day Bring?
We want to hear your story. Become a Mighty contributor here.