When My Son Told Me Why He Threw Up During Speech Therapy
---
My son and I have the best talks while driving around town. His first sentence came out in this car. I don't know why he can carry on a conversation so much better on four wheels, but maybe the car has nothing to do with it. Maybe it's the fact that he's back there and I'm up here. No pressure to read my face. 
"Hey, buddy! Check it out. We are right by your old school where you took speech."
"I know. Mommy, I have to tell you something. Remember when I threw up there?"
"I can't believe you remember that… ick. Yes, baby. You were sick."
"No. I wasn't. I wasn't sick. Everyone was trying to get me to talk. It was hard, so I threw up."
I'm glad he couldn't see my face.
I looked back on that day. No fever. I took him home and he was fine, but now I was the one who felt sick. Was it really that much stress? I can't believe I never thought of that. I wanted to pull over and hug him. I wanted to tell him I was sorry. I wanted to explain that the doctors told me if he didn't speak by a certain age, the words would never come. I wanted to tell him I refer to those years as the, "I don't know what the hell I'm doing," years. It had to be hard then, so it could be easier now.
It had to be hard for a tiny child?
Guilt overwhelmed me when I thought of what I really should tell him. Those other things were the truth, but so was this…
"You worked so hard as a preschooler because Mommy needed your words." I wanted to tell him those early years scared me, more than today scares me and sometimes even more than the future scares me. I was afraid he was in there and would never find his way out. I would never know him. Yes, I wanted to help him, but I wanted to help me, too.
I couldn't tell him this. He wouldn't understand, and my tears would only scare him.
This is the part in the story where I'd usually tell the reader how I learned some big lesson and then tie it in a neat little heartwarming bow, but I can't. Was it right to push him? I don't know. I do know now that autism is not the sprint to the finish I hoped it would be at the time. It is a marathon you train for every day. If Colin never spoke, our journey would be different, but his heart would be the same. I know that now. The nonverbal children I have met over the last few years have taught me as much.
We sat in silence for a little while. I looked at him in the rearview mirror as he happily leafed through library books.
"You know that sometimes mommies don't have all of the answers, right?"
"I know."
I wonder how much of this parenting thing is going to involve learning to forgive myself. I wonder if every decision will feel like bricks on my shoulders.
Most of all, I wonder if the,"I don't know what the hell I'm doing," years ever really end. Maybe they never will, but I know more than I did yesterday. Today, I'm holding on to that.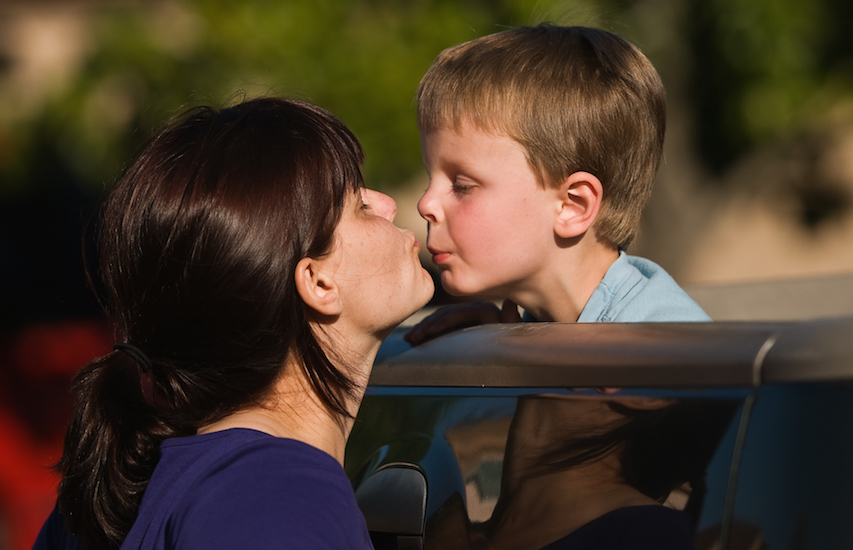 Follow this journey on RaisingJedi and the RaisingJedi Facebook page.
The Mighty is asking the following: What's one thing people might not know about your experience with disability and/or disease, and what would you say to teach them? If you'd like to participate, please send a blog post to community@themighty.com. Please include a photo for the piece, a photo of yourself and 1-2 sentence bio. Check out our Share Your Story page for more about our submission guidelines.
Originally published: November 25, 2015