How I Found the Best Way to Take Photographs of My Son With Autism
---
A photograph of our family taken a few years ago hangs on our living room wall. Our youngest son, Henry, sits on the floor in front of everyone while my husband, Chris, and I are both on our hands and knees. Then our twin son, Noah, rests his body on my husband's while our other twin son, Isaac, is perched on top of Noah, wearing a million dollar smile.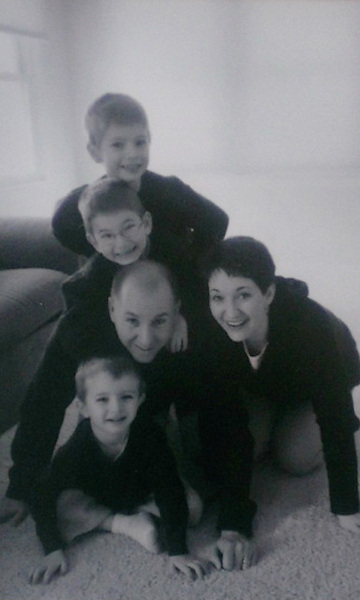 Anyone looking at the picture can't tell it was taken as Isaac sprinted around the kitchen and into the living room. The photographer snapped it just as Isaac leaped, landed and smiled. She was in our home taking pictures for two hours. (Can you imagine anyone with kids agreeing to a two-hour photo shoot?) She needed a family willing to be photographed because she was working on a special needs designation and needed the experience. I think she learned a lot. No, we're not game for a wardrobe change. No, posing doesn't generally work. She and her assistant did a nice job. More than 300 pictures were taken, but there were only a handful we considered purchasing. They're gorgeous pictures — all black and white — and worth every penny. Even Noah and Henry's stuffed dog made it into a few prints.
When Henry was a year old, a photographer (who is also a friend) came to our home to take pictures. He took several hundred as well, and one was outstanding (one is all we need, right?) and it now hangs on our wall downstairs. Chris is sitting on an exercise ball, I'm seated on a mattress holding baby Henry and the twins are jumping around and smiling. Against a white wall, it looks like it was shot in a studio; however, it was shot in Isaac's bedroom. I like to say that most of our pictures are perfectly imperfect.
When we got pictures taken last year at Portrait Innovations, I reserved the first appointment of the day to avoid a long wait. Isaac ran in and out of the session as needed, and he was able to watch cars in the parking lot. The longer we were there, the more anxious he became. It wasn't the best situation, but it wasn't a nightmare, either. We had our pictures in hand as the place began to fill up and we were on our way out. They're not the best pictures in the world, but it was the first time ever we visited a studio. The photos were inexpensive. Nobody cried, not even the photographer.
When we gathered with family for Christmas, we took pictures of the group — 17 in all. Considering there was a toddler and Isaac involved, it went well. He stood near Chris and his cousins behind a couch, so he couldn't run too quickly. He was smiling. The toddler sat on her mom's lap. The photo is fantastic.
Last month before family arrived for Henry's birthday party, I attempted to take a picture of Isaac and me. We needed one for Christmas cards. Only one. He was game for a few self-portraits without the flash. I took them quickly. It would have been easier to nail Jell-O to a tree.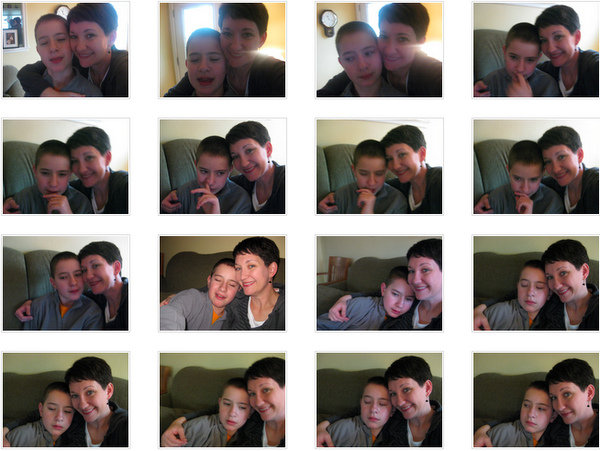 After a few minutes, I took a break. Chris was trying to watch a football game, and Noah and Henry were on the couch. Isaac stood up and opened the front door. I learned a long time ago it's easier to meet him halfway, on his terms. So he opened the door, and I snapped pictures.
This is how to work with my child who has autism. You do things on his terms, when he is ready to be photographed, when he's in his element.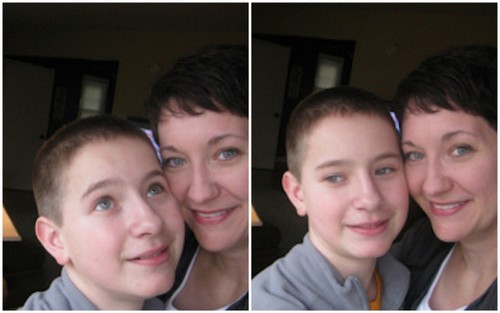 This one I love most of all. It's all joy. It is Isaac in his purest, happiest state, watching the door open and close. It's a rhythm and view he has loved ever since I can remember.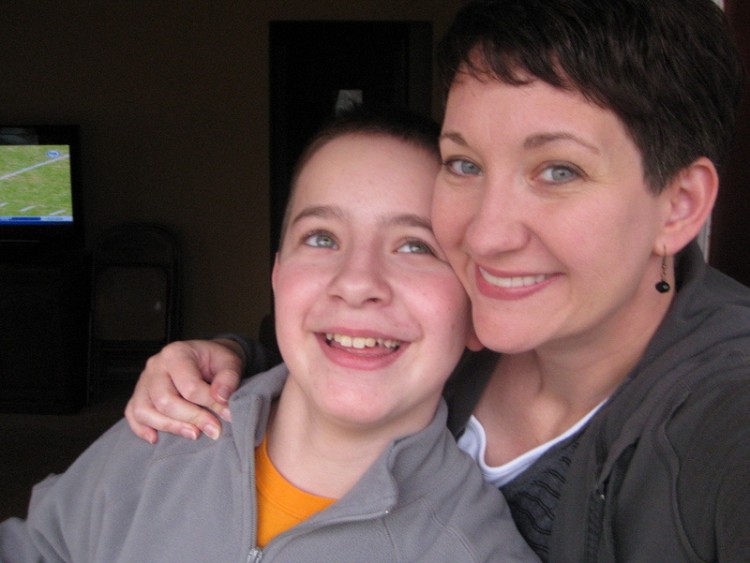 This is the one we used in our Christmas card this year — it's the moment in time when everything looks effortless. All in a day's work.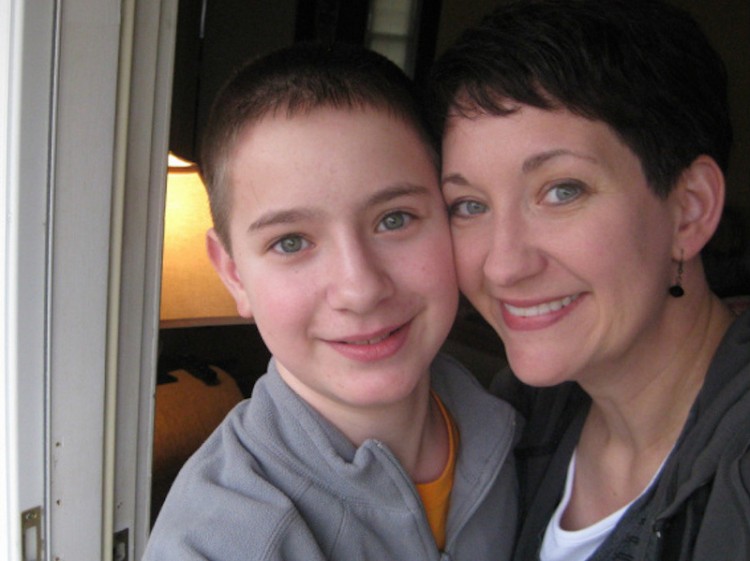 Follow this journey on Turn Up the V.
Originally published: August 18, 2015