Temple Grandin Shares How to Help Students on the Autism Spectrum Thrive
---
Temple Grandin paid a visit to the Monarch School and Institute in Houston on March 4, where she took a tour of the facility and spent time with a number of students, both in and out of the classrooms.
The Monarch School and Institute is an "innovative, therapeutic education for individuals with neurological differences," according to its Facebook page. The facility has a current enrollment of 134 students, ranging from ages 3 to 34, though there is no age cut off for adults.
Robin Rettie, the employability director at The Monarch School, told The Mighty she'd put on an event for Grandin through her own organization, Lighthouse Learning Resources. Rettie asked Grandin if she'd like to stop by the school for a visit, and the autism advocate was happy to oblige.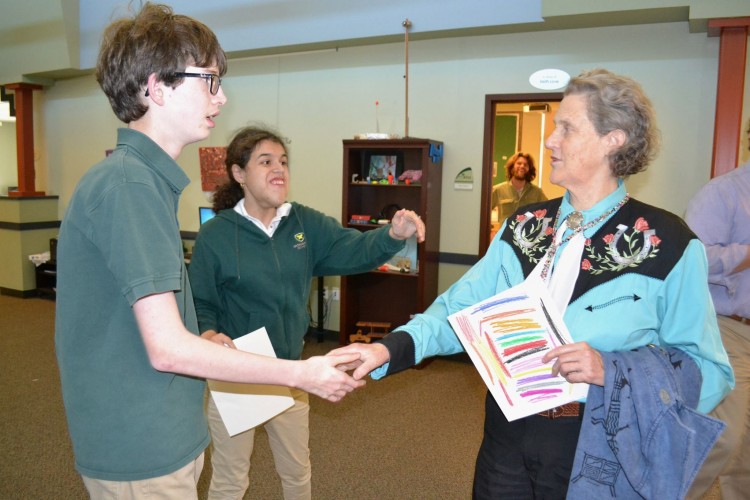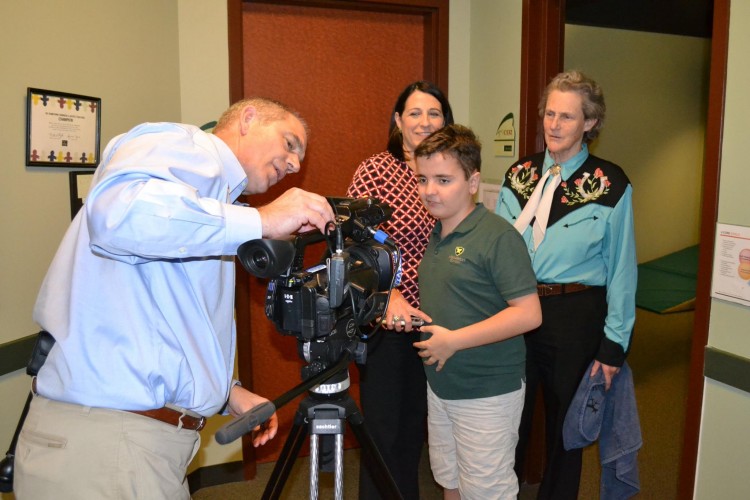 Grandin observed students in the school's computer lab and art studio, and watched when some of them learned about the news crew's camera equipment. She later played a game of kickball with the kids and posed for plenty of pictures with her young admirers. Rettie told The Mighty the energy level was "incredible" and the students were "blown away by Temple's presence."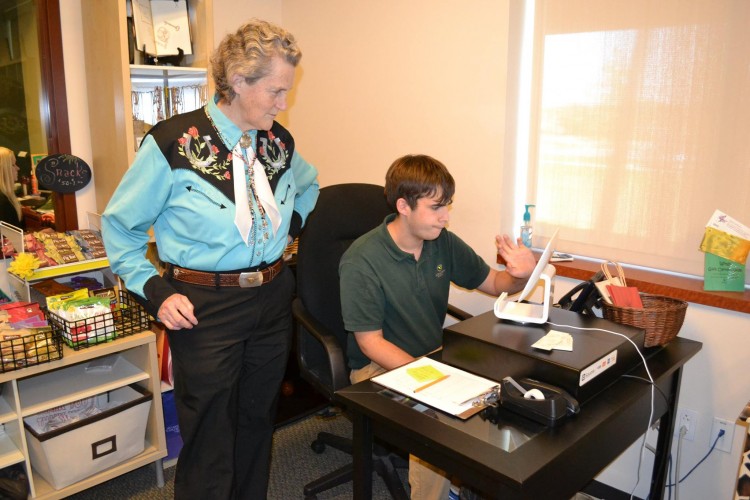 "Temple shook their hands and asked each of the students a personal question," Rettie told The Mighty. Some of the students gave presents and art projects to their famous guest. "Even if it was a scribble, she attended to that," Rettie said. "There was some amazing dialogue between Temple and the kids."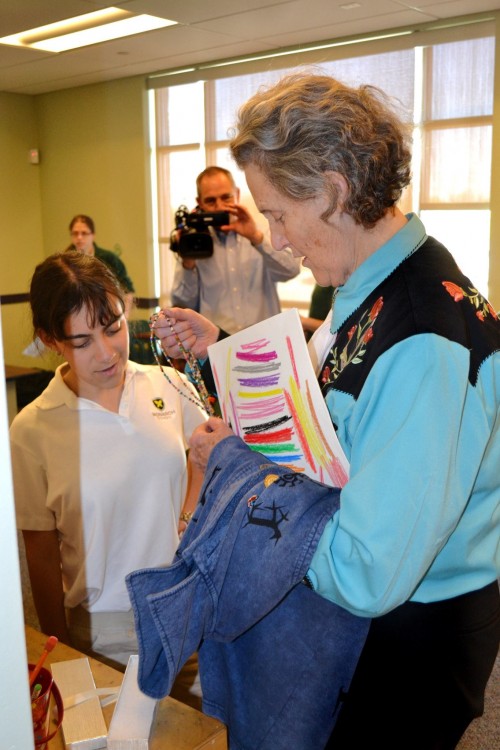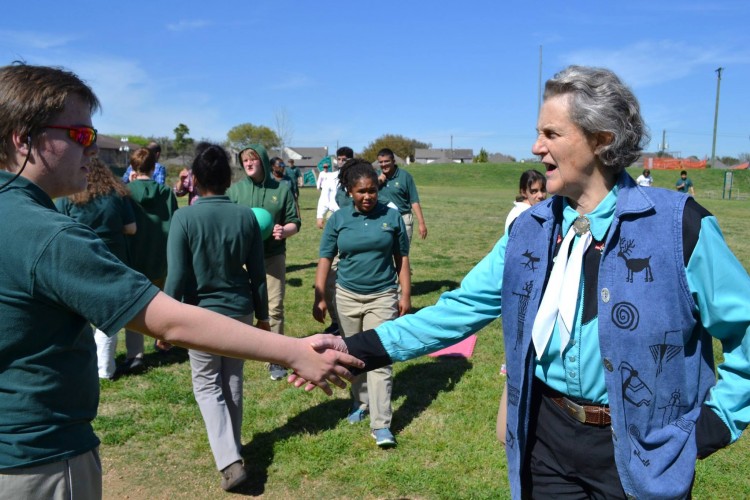 Grandin also took the time to chat with Fox 26 Houston, who dubbed her an "autism hero. She explained what she thinks parents and schools can do to help children on the spectrum thrive:
I had to work extremely hard. My mother always knew just how much to push me — to stretch me just outside my comfort zone. Because if you don't stretch these kids, they don't develop. But then on the other hand, you don't throw them on the deep end of the pool.

There needs to be a slow transition from the world of school to the world of work — ideally that needs to start in middle school, but it's never too late to start. But it needs to be a gradual transition, doing more and more things for people outside the home.
All images courtesy of Karen LaFleur, Director of Communications at the Monarch School and Institute
Originally published: March 30, 2016