The Gift My Best Friend Gave Me After I Told Her My Son Has Autism
---
For a long time, my husband and I knew something wasn't quite right.
TJ walked on his toes. He had no words. He squinted when he looked at lights. He stared at ceiling fans. He had frequent meltdowns for seemingly no reason.
It was autism. When the professionals told us, we somehow already knew. But hearing it from them made it real.
We were numb. We took some days for ourselves to absorb the information. We started therapies immediately and took our first steps into this lifelong journey that we weren't prepared for.
After a day or two of receiving our diagnosis, we started calling our family members to let them know. Some already knew, since we come from a family of educators. Can't get something like this past them. And they were all strong for us, telling us encouraging words of hope and strength.
Then I called one of my best friends, Jennie. She is one of the straightest shooters I know and doesn't sugarcoat anything. We've already been through a lot together — this was just one more thing. She lives out of the country, and we only get to see each other once or twice a year. But that makes no difference. We always pick up just where we left off. I can always count on her. Always.
When she heard my voice she immediately knew something was wrong. I simply said, "TJ has autism."
And then she started to cry.
And then I started to cry.
And it wasn't until that second that I realized I hadn't really cried yet. Until then, we all were being strong for everyone else. I felt responsible for my husband. He felt responsible for me. And we both felt responsible for our family.
But my no muss, no fuss friend made it OK for me to cry.
What a huge gift that was. Everything between Jennie and me has always been so honest, so straightforward, with no BS. And this was no exception. Once again, my dear Jennie gave me one of the most honest experiences of my life.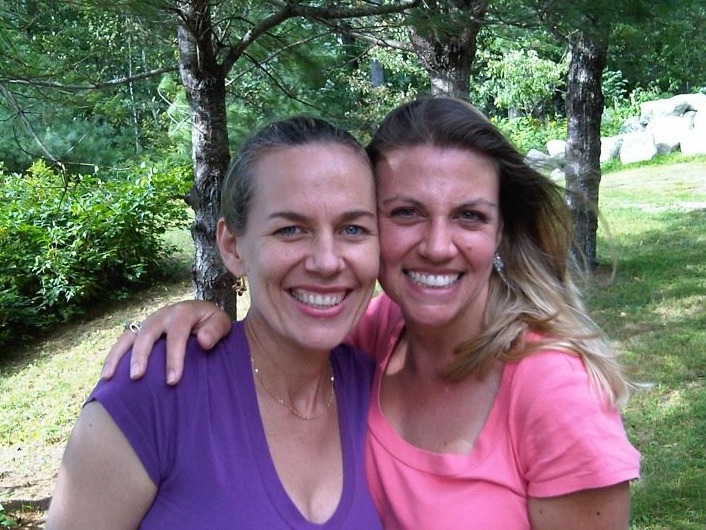 It was OK just to cry.
And so we did. And laughed. And talked. And I still got all the hope and strength I needed through those tears. But I really, really needed those tears.
And I don't know if I ever thanked her.
So thank you, my dear Jennie, for that gift of allowing me to just cry so many years ago. It was the first of many "autism cries" that really helped me move forward with the task at hand and allowed me to get some serious work done with my boy.
I will never forget that first good cry, though. What an incredible gift.
What an incredible friend.
The Mighty is asking the following: What's one unexpected source of comfort when it comes to your (or a loved one's) disability and/or disease? If you'd like to participate, please send a blog post to community@themighty.com. Please include a photo for the piece, a photo of yourself and 1-2 sentence bio. Check out our "Share Your Story" page for more about our submission guidelines.
Want to end the stigma around disability? Like us on Facebook.
And sign up for what we hope will be your favorite thing to read at night.
Originally published: June 4, 2015