The Moment in the Produce Aisle That Proved the Autism Specialists Wrong
---
I don't want to eat this apple.
As I rinse the Gala apple I am disappointed. It's surface is a dull red interrupted by an uneven patch of yellow. It's lopsided and marred by bruises. It simply can't compare to the shiny green luster of a Granny Smith.
I twist out the stem and bring the small, unwanted apple to my nose. I close my eyes and inhale.
I'm trying to trick my brain into appreciating this piece of fruit. Instead, the unremarkable scent has me imagining a bite of the absent Granny Smith. My teeth would break the skin, releasing tart juices onto my tongue. The crunch of each  subsequent bite would echo in my head. I would nibble off crispy white morsels until I reached the core. I would feel righteous eating such an apple, knowing how much healthier it is for me than a processed snack food.
Instead, I am feeling like a martyr. Sure, Gala apples were on sale at the grocery store, so I saved a few cents opting for this kind over the Granny Smith.  The two varieties were displayed side by side in the produce section. I was reaching for the luscious green apples when I was forced to buy the boring Galas.
It's my son's fault. You know, my autistic son who supposedly cannot pretend. "Lack of symbolic play skills" was one of the criteria for his diagnosis. It was one of the many things the specialists told us my son couldn't do.
He was my shopping companion last Wednesday. He stood beside me as I scanned the Granny Smiths looking for apples without blemishes, the ones with the loveliest green curves.
I was reaching for the perfect specimen when Philip grabbed a Gala apple from the adjacent bin. He put it to his mouth and pretended to take a bite.
I had to buy this apple since Philip's lips touched it. I put it in a bag. While my hands were occupied with this task, he grabbed a second apple and, complete with chomping sound effects, pretended to eat it. I was forced to purchase that one, too.
That's why I'm washing an apple I never wanted. That's why I'm taking a bite.
And it's the sweetest tasting fruit I have ever eaten.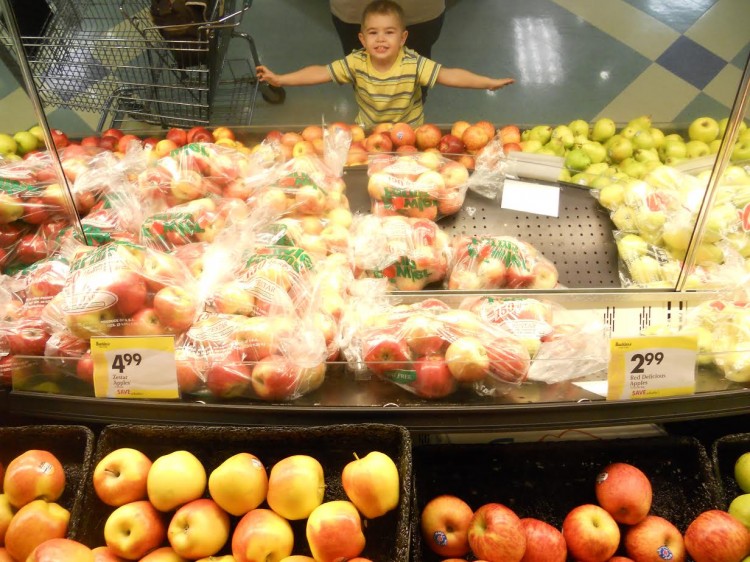 A version of this post originally appeared That Cynking Feeling. 
The Mighty is asking the following: What's one unexpected source of comfort when it comes to your (or a loved one's) disability and/or disease? If you'd like to participate, please send a blog post to community@themighty.com. Please include a photo for the piece, a photo of yourself and 1-2 sentence bio. Check out our "Share Your Story" page for more about our submission guidelines.
Want to end the stigma around disability? Like us on Facebook.
And sign up for what we hope will be your favorite thing to read at night.
Originally published: June 30, 2015