The One Thing I Wish I'd Fought Harder For
---
Regrets — we all have them in some form or another. I suppose that the toughest ones for a lot of us revolve around our children and parenting in some way. I generally don't like to hold on to them. I am, for the most part, a "glass half full" kind of gal. A positive person. So "could have," "should have" and "would have" regrets are generally not my thing.
My family has moved a few times recently. Big moves, to different states. I said to my husband once when we were recently discussing moving, "I think I can be happy anywhere."
He looked at me and, with a hint of disgust, said, "Yes, I think you could."
He is the yin to my yang, so to speak.
I believe contentment and happiness come from within, and I am aware that all of that is often easier said than done. However, it helps me to remember this during difficult of times and circumstances, when things catch us off guard and when life suddenly takes a left turn and we have no idea how we got to a place we never intended to be.
That being said, honestly, I do have a few regrets.
Several years ago, during one of my lowest points of desperation, helplessness, heartache and anger, I just cried, "God you have to help me, you are supposed to help me. I don't know what else to do. Please, just point me in the right direction." I essentially promised that if God would point me in the right direction for my son, Cooper, I would walk forward with everything I have and not stop.
Here is where the regret comes in. To be totally honest and fling my cabinet doors wide open and let you see the mess, there have been times when I just gave up. I know as parents we are supposed to advocate and fight for our children with everything that we have. And we do, for the most part.
Looking back, though, there are things that I wish I had fought harder for and had not given up on.
One of those things is inclusion. Yesterday, when I read this post, my heart broke a little. It broke because I regret not fighting harder for Cooper to be included.
My daughter, Hannah, grew up with a boy in her grade who had autism. He was fully included from the beginning. When Cooper was getting ready to start school, I remember asking Hannah questions about how this classmate functioned in the room — everything from what type of work he did to a barrage of questions about how the other kids interacted with him and treated him. Finally, exasperated with my questions, she gave me an answer that has warmed my heart and haunted it at the same time.
"I really don't know what you want me to say. He's just one of us."
Inclusion is important because it leads to community. It is something that typically-developing children have because they go through school with a community of peers — a group of friends who, for better or worse, have a bond. Yes, some are stronger longer lasting or more more resilient than others. But in some form or another they all have a sense of belonging, of being a part of something. They recognize each other and say things like, "He's just one of us."
When children are denied an education, they are denied a community. Our children miss out on a support system. They miss out on friendships, valuable learning experiences and life lessons.
Cooper does not have that sense of community found among classmates. He does not belong, he's not one of them. While this makes my heart sad and I regret not fighting harder, I can not change the past. We can only move forward.
Inclusion creates community. Everyone matters. Everyone has value.
Fight. Do not stop.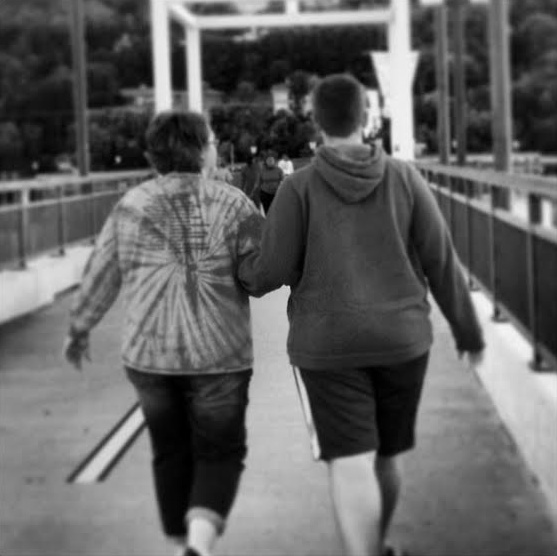 Want to celebrate the human spirit? Like us on Facebook.
And sign up for what we hope will be your favorite thing to read at night.