This Mom Is Creating a Documentary That Asks What the Future Means for Teens With Autism
---
Melissa Collins-Porter is a filmmaker and film studies professor in La Costa, California. Her son, Liam, is a 14-year-old high school student with autism. Liam lives a fulfilling life at home with his parents. But what will happen when he turns 18 and finishes high school?
Collins-Porter set out to to help answer the question on her and countless other parents' minds — what comes next for young people with autism once they reach adulthood? She teamed up with Craig Young, a local filmmaker, to develop "Aging Out," a documentary that explores new ways young adults can lead productive lives after graduating from high school or outgrowing their support networks, U-T San Diego reported. The film will examine what the high rate of autism diagnoses in California and limited state social services means for families living with autism. It will also feature interviews with teens with autism who are nearing their 18th birthdays, parents, social workers, advocates and caregivers.
The Mighty had the chance to reach out to Collins-Porter about her project in an email interview. We asked her about the story behind "Aging Out," what she hopes the film will accomplish and what we can do now to help adults with autism lead meaningful lives once they reach adulthood. Take a look:
1. Can you describe the moment you first knew you wanted to make this documentary?
It was more like an evolution than a moment. I knew since my son was diagnosed that I wanted to make a documentary about autism; I just wasn't sure what the focus would be. When my son reached his teens, I started to think a lot about what adulthood would look like for him and all of his peers with autism. Stories about the issue were starting to appear in the media as this population ages, and I realized the time was right.
2. What do you hope this film will accomplish? How will it differ from other films about autism?
We hope to ask questions, raise awareness and generate hope. Our film will be different from other autism films in a couple of ways. First, we plan to focus on the community, not the disorder itself. We approach this issue with a challenge to society — how do we support and encourage adults with autism to live meaningful lives in our communities? What are we doing well, what are we doing not so well and what can we do better?

Secondly, we plan to approach adults with autism as people who live with some challenges — not patients who need to be cured or fixed. We hope the stories we tell will empower adults with autism to design the kinds of lives they want to live and ask for the help they need to do that.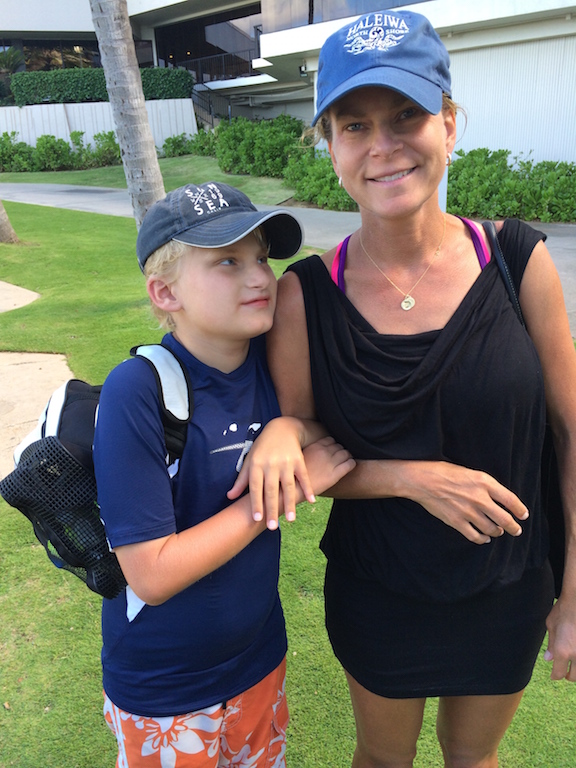 3. What do you hope other affected by autism will take away from this film?
We hope families living with autism will be inspired to take the individual needs of their child or adult into consideration and work with him or her to make decisions about what they need to have fulfilling lives. And then to maybe let go… at least a little bit.
4. What are some steps people can take to help young adults with autism succeed?
Presume competence! Don't make assumptions about what people with disabilities are capable of based on their communication, social interaction, appearance or diagnosis. They have been judged their whole lives by criteria that never applied to them. They have intelligence, skills and abilities that often don't show up on standardized tests.

Also, be direct. In my experience, most children and adults with autism appreciate direct speech and clear expectations.
To learn more about this project, check out the "Aging Out" Kickstarter page, which wraps up fundraising on March 19 at 4:00 p.m. PST. The Cynthia Norall Foundation is matching donations through the end of the campaign. If the campaign is successful, Collins-Porter and Young will use the money raised to create the documentary trailer during the summer of 2015. They plan to shoot the film throughout 2016 with an anticipated release date in May 2017.
*Feature image from the "Aging Out" Kickstarter page video.
Want to end the stigma around disability? Like us on Facebook.
And sign up for what we hope will be your favorite thing to read at night.
Originally published: March 18, 2015