To My Son With Autism Upon Starting Kindergarten
---
Dear Son,
I guess I must have blinked, because here you are, a vibrant 5-year-old with big ideas and bigger dreams. In just a month, we will walk down the street with your backpack to enter the bustling hallways and classrooms of your new elementary school for your first day as a Kindergartner. You have thrived in your loving and intimate pre-school class, growing and learning with the same dozen children over the past three years. You say you are "so ready" for school, and I know you are. I also know you are likely to learn much more this year than you can imagine about yourself, about other kids, and about navigating an environment designed for neuro-typical children.
You might learn most other children don't need to cover their ears to protect against the rebounding cacophony of sounds off the cinder block walls, or scoot over to the very edge of the cafeteria bench to avoid the wafting, pungent scent of a friend's hot lunch.
You might learn most other children don't routinely count by 13s or quote hilarious lines from favorite books and movies at the mere mention of a key word or phrase.
You might learn most children don't jump up and down with exuberance at the sight of a rainbow, or stomp over and over in tight circles when they lose a competitive game.
You might learn these general truths as you acclimate to your new school. But how will you learn them? And what will you deduce about this wider, louder world in which you stand out for your differences? These are not lessons I can teach you. These are lessons to encounter in your own time. Some lessons will yield new opportunities. Some will hurt keenly.
My promise to you is I will greet you with firm hugs at the end of each day, and listen expansively to what you do and say about your experiences. I will advocate with empathy and vigor when you need me, and trust your growing capacity when you don't.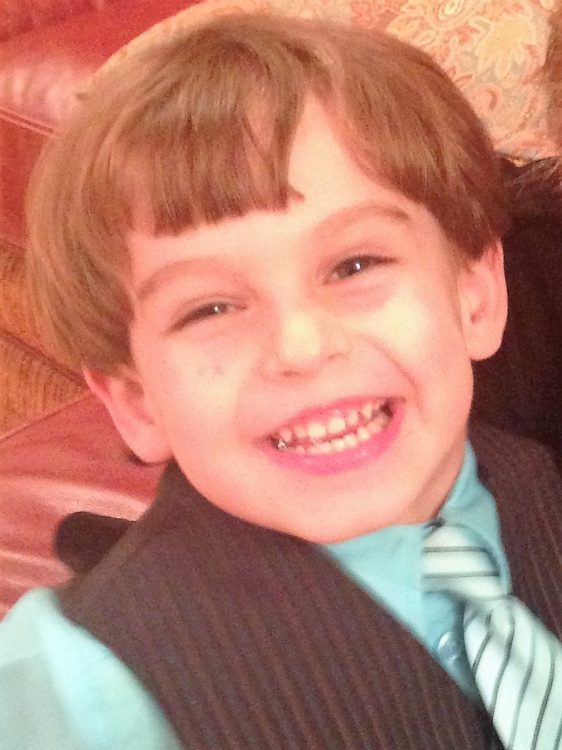 For the biggest truth of all is this: You are mighty, and worthy and loved for exactly who you are. For every lesson you learn, there is another one only you can teach. I know you are "so ready" for school. I hope school is just as ready for you.
Love,
Mama
We want to hear your story. Become a Mighty contributor here.
Originally published: August 9, 2017