To Myself on the Day of My Son's Autism Diagnosis: Here's What You Won't Hear
---
Dear Sazini,
I know you thought today's visit to the hospital would be quick and easy, simply a matter of picking up the piece of paper that confirms what you already know. You accepted Ethan's diagnosis of autism several months ago. However, after you receive the official diagnosis, so many questions come flooding at you as you wait for the psychiatrist to finish the call he took on his flip-phone.
Will Ethan ever talk?
Will the meltdowns stop? When?
How will you choose from all the available therapies? There are so many!
Will you be able to handle everything without your family close by?
You have a long road ahead of you, and I want to tell you something you won't hear for a while and that will take you several years to accept: You have to prioritize taking care of yourself. I hear your arguments: right now you have to focus on Ethan, he needs early intervention. Between work, reading about autism until the wee hours and everyday household duties, your name barely makes the list!
Here's the thing: When you eat well, get enough sleep and exercise, Ethan will benefit. You will be a better mom when you are not exhausted and your mind isn't foggy. I'm telling you this to save you from waking up in three years' time with excruciating pain because your neck and shoulders have locked in place from carrying all that tension. (And by the way, please use that gift certificate to the spa. Your guilt about using it is irrational.)
All the talk on the importance of early intervention makes you feel like you have to grab it all, do it all, for fear that you might leave out the essential therapy that will help Ethan. It's true that early intervention will be helpful for you and Ethan, but it's OK to take your time choosing between therapies and therapists. Not all of them are a good match. Trust your instincts; you know more than you give yourself credit for. One day, you will grab Ethan and walk out of an evaluation with a therapist because you'll know it's just not going to work out. After that, you will learn to interview potential therapists, and eventually, you are going to build a great team of professionals who work with you and inspire you. You will call them the "A-Team."
There's one more thing you need to know: You are now a "waiter on lists." There will be a list to get a social worker, for the special needs school, for the social skills group, and on and on. You will also wait for almost two years for the early intensive behavior intervention therapy provided by the government. You will feel angry, frustrated, abandoned, sad and disempowered on that waiting list. But those months of feeling forgotten on a waiting list will inspire you to help other parents.
I know that right now you feel like you are in free-fall. As unfathomable as it seems, you are going to land on your feet. You will be happy and feel in control. You will meet many people who will need no explanations — they will just "get" you. They will become part of your community. They will be on their own journeys, but you will find strength in each other, laugh and cry together.
Ethan will make tremendous progress and start to feel more comfortable in his own skin.
He will learn to talk.
He will sleep through the night.
He will overcome many sensory challenges
And yes, there will be days, then weeks and even months without a single meltdown.
Remember to hold on to the good times with Ethan, because there will be many. Your life will be filled with joy, love and a dash of adventure.
Knowledge and acceptance of people with autism continues to grow, and we really have no idea what the future holds. Help Ethan discover his calling so he can live a happy, fulfilled life.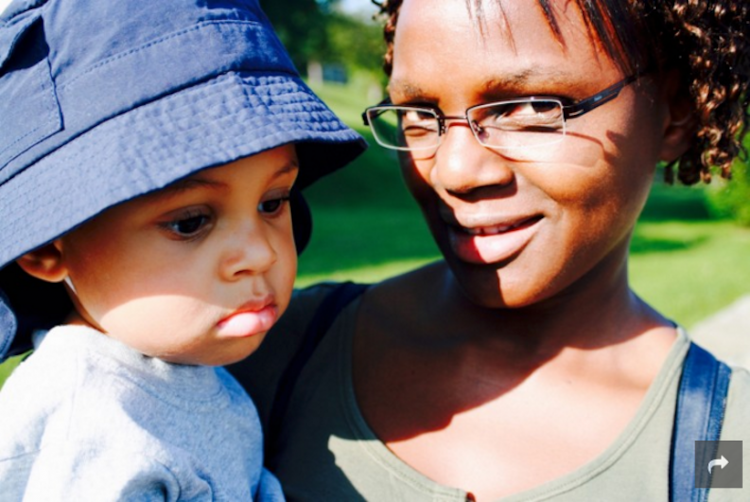 The Mighty is asking the following: Write a letter to yourself on the day of the diagnosis. If you'd like to participate, please send a blog post to community@themighty.com. Please include a photo for the piece, a photo of yourself and 1-2 sentence bio. Check out our Submit a Story page for more about our submission guidelines.
Originally published: February 11, 2016