To the Doctor Who Claimed My Son's Autism Was a Social Construct
---
When I came to you for a behavioral consultation, my son was 4. He wasn't making eye contact. He threw tantrums at restaurants and parties when he became overstimulated. We boycotted all loud events. He had difficulty communicating how he was feeling. His fine and gross motor skills were delayed, and he wasn't gaining skills at the rate of his male cousins.
I scheduled the consultation with you to discuss my concerns. You listened for two seconds and explained (hands extended and talking to me like a child) that my son's brain was like a computer and that it was wired differently. You proceeded to tell me learning disabilities were a "social construct," and my son was fine.
What you didn't know is that my son has autism.
I knew better than to listen to you. I am his mother. I saw the frustration over communication. I watched him crawl under the table and cry when he was asked to write his name. I dried his tears when he had a meltdown because he couldn't make his hands work together to create what he had imagined. I was the one who made social stories to help him learn to track with his finger while reading. I was the one who moved heaven and earth to help him learn to read and write.
Labels are social constructs, I'll give you that. But without labels, we can't identify who needs help. And without help, children with autism can't learn social skills and get the support needed for academic success.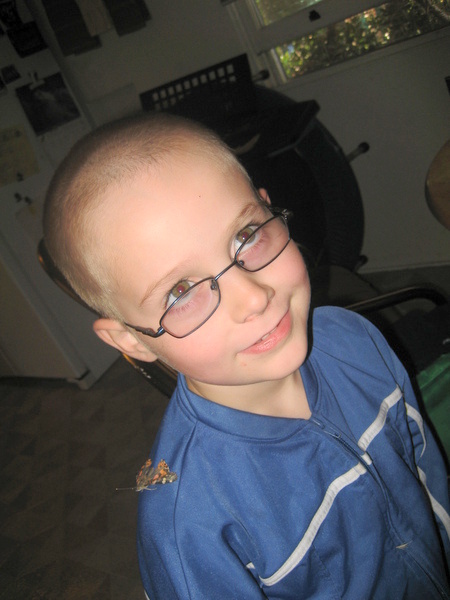 I wish you could see my son today.
Because I didn't listen to you, he worked with occupational therapists and speech therapists since kindergarten. With their help, he's learning the self-regulation, fine motor skills and social skills he needs.
Because I didn't listen to you, he can read at a high school level.
Because I didn't listen to you, I know how to support his academic needs and advocate for other children like him.
Because I didn't listen to you, I am hopeful he will be able to access a real career and quality relationships one day.
When you have a disability, it takes longer to gain the practice and skills needed to be successful. I didn't need to wait for you to agree with me to give my son what he needed.
I hope I was not the only concerned mom who walked out of your office never to return. I hope there are no parents who agreed with your "social construct" mantra and failed to obtain help for their children.