To the Special Needs Parents Who Wonder 'What If...'
---
As parents, we spend so much time wondering "What if I had…?" when it comes to our children. For example, what if I had ordered more speech therapy for my child? What if I had doubled up on their play therapy hours? What if I had enrolled them in that school for children who have autism instead of public school? What if I had spent more time interacting with them instead of watching TV/reading/sleeping? What if I had taken them to a different doctor? What if I had seen it sooner?
You can spend the rest of your life asking "what if I had" questions and, believe me, you will never find the answers. It's impossible to know, unless you figure out how to rewind time. (And if you do, please let me know.)
So instead, I recommend an alternative to asking "what if I had" questions. Try asking "what if I hadn't." Anyone who knows me and will tell you I'm typically a glass-half-empty type of person. So trust me, it's difficult for me to follow this exercise, too. But after all, we parents work so hard for our kids every single day and will continue to do so for the rest of our lives. This goes double for single parents, and quadruple (or more) for parents with children on the autism spectrum (or other disabilities). So give yourself a break for five minutes a day and ask yourself, "What if I hadn't?"
What if I hadn't recognized that something was amiss with my child? What if I hadn't started asking questions and doing research? What if I hadn't had them evaluated? What if I hadn't taken them to therapy last week? Or the week before that? What if I hadn't read that article on that intervention that offered a breakthrough for my child?
Sometimes we get so focused on what still needs to be done that we forget what we've already done. Of course it's easy to get discouraged when you compare certain aspects of your child's development to a neurotypical child. But it's counterproductive to compare even two neurotypical children. Instead, compare your child to your child one year ago. Or two years ago. Chances are you've seen great progress.
So instead of asking yourself, "What if I had…?" ask yourself, "What if I hadn't…?" and give yourself a pat on the back. Your child smiles more because of you.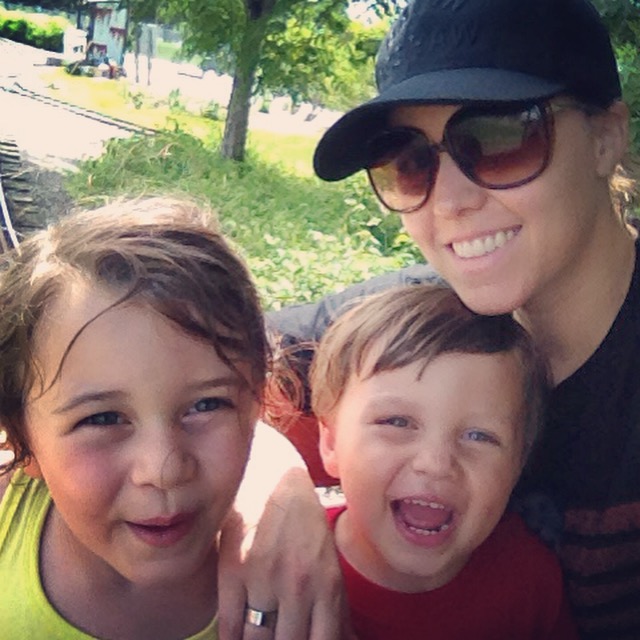 A version of this post originally appeared on Mommy First, Rockstar Second.
The Mighty is asking the following: What's one unexpected source of comfort when it comes to your (or a loved one's) disability and/or disease? If you'd like to participate, please send a blog post to community@themighty.com. Please include a photo for the piece, a photo of yourself and 1-2 sentence bio. Check out our "Share Your Story" page for more about our submission guidelines.
Want to end the stigma around disability? Like us on Facebook.
And sign up for what we hope will be your favorite thing to read at night.
Originally published: June 25, 2015