To the Stranger at Kohl's Who Said the 2 Words I Needed to Hear
---
I've always been an adventurous mom. I'm like to try new things at times just to see if my son can handle it or not. With autism, of course, there's always a cost to being adventurous. On this occasion, the cost would have been too high if not for the help of a stranger.
It was Christmas time two years ago, and my son, Daniel, was 5. My mother and Daniel have been and remain close. I thought it'd be nice for him to pick out something for her for the holiday. I knew he'd enjoy getting to be in on the secret of what Grandma was getting. So, I took my son with autism to Kohl's department store.  My plan was to get in and get out before the environment completely overwhelmed and overstimulated him.
We went in and grabbed a watch he chose for his grandmother and ran to the checkouts. I stared in dismay at the long line I didn't plan for. As I tried to decide what to do, Daniel suddenly pulled away from me, grinning and dancing in place — signs of overstimulation. I knew I had to get him out — and out now — before I completely lost control of him. I put down the watch and grabbed him and headed to the exit.
My confused and overwhelmed child began to fight, understanding only that we were leaving behind his grandmother's gift. I kept pulling him to the car, desperate to get to a place where I could calm him down and try to get him to understand. The parking lot was dark as I fought my way to our car. I suddenly realized I had to let go of my son to get the keys out of my purse. I tried to trap him between me and the car, but it was no use. The son who solves his meltdowns by running away began to run across the dark parking lot and into traffic. I began to sob as I ran after him, desperate to get to him before he got hit by a car. Suddenly, a stranger appeared in front of my son with his hands out. He used his body to block my son from running any farther, without touching my panicking child. Daniel stopped in confusion long enough for me to catch him.
I glanced at the stranger, telling him "I'm sorry. He has autism." He said only, "I understand." I headed back to the car with my son to hold him and tell him how sorry I was through my tears.
I'll never forget the stranger at Kohl's. I think often about his words: "I understand." And I think he really did understand. Perhaps he knew someone with a child with autism. I don't know. I do know those two words are the most needed and least used in this world.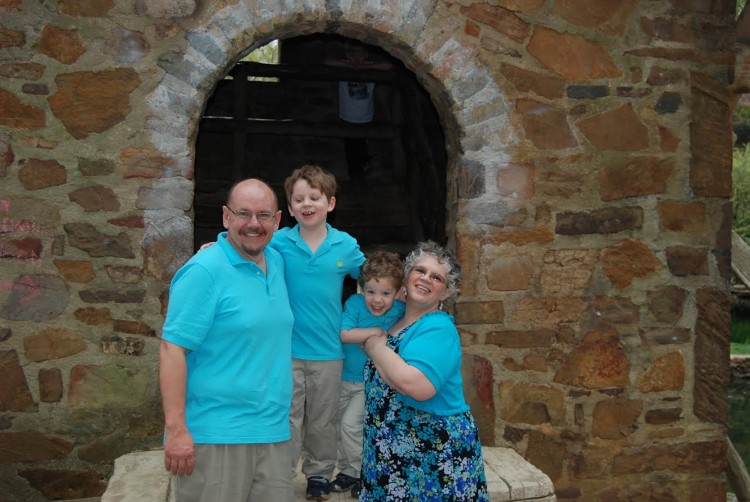 The Mighty is asking its readers the following: Describe the moment a stranger — or someone you don't know very well — showed you or a loved one incredible love. No gesture is too small! If you'd like to participate, please send a blog post to community@themighty.com. Please  include a photo for the piece, a photo of yourself and 1-2 sentence bio.
Want to end the stigma around disability? Like us on Facebook.
And sign up for what we hope will be your favorite thing to read at night.
Originally published: February 5, 2015