To the Teacher Who Suggested My Son With Autism Belonged in a World of Make Believe
---
He was 5 years old and autistic but reachable. He was delayed, but came to your kindergarten class counting, knowing his alphabet and writing his name.
There were sensory issues that couldn't be avoided in a large New York City classroom, and I didn't blame you for that. I knew he didn't fit neatly into any educational box but I had hope.
Two years earlier he wasn't even speaking. I enrolled him in preschool, loaded his schedule with Music Together, Gymboree, speech and occupational therapies. I attended conferences to learn the latest educational techniques. I was grateful for every newly acquired skill.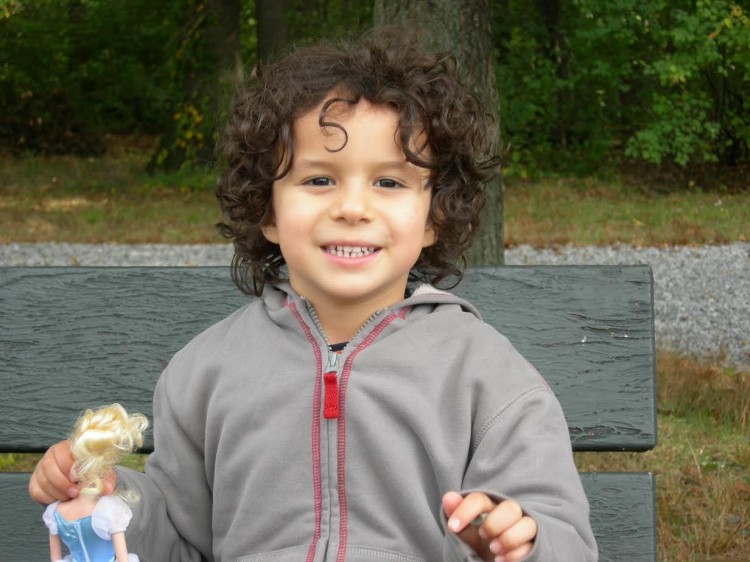 I wasn't looking for miracles, just continued progress. I know better than most that hard work isn't always rewarded. He has an older brother who will never walk or talk and his lifespan is fragile. I ached for my second son to have the opportunity to go to school with our neighbor's kids.
My instincts allowed me to see my son's strengths, every minor glimpse of his particular brand of brilliance, but it wasn't without worry that he was placed in your inclusion class. You were the general education half of the teaching pair and you were initially supportive.
As the months passed, the dream faded to fantasy. How could there be nothing positive to report? He felt your frustrations — I assure you, his were greater. He grew less interested in learning and he ran from you. It was stressful.
While you went home each afternoon, he couldn't escape from his troubles and neither could I.
When we had our annual meeting I sat with my notepad, avoiding eye contact. I scribbled your details of my son's failures. He didn't belong. You made this clear and you crossed the line. Many well-meaning teachers do. Perhaps I've done the same, before I had children. I hope not. I don't know what possessed you to find these words.
"He needs to be in a classroom where they play Cinderella music all day."
It stung, the way all unnecessarily painful things do.
I knew he loved the fair blonde princess. Personally, I was not a fan. But when your son is 5 and autistic but reachable, you follow his interests and you hope to be invited in. I was, and so I allowed him to take me places I didn't want to go simply because he was willing to bring me with him.
Every day he begged me to find a new school. I searched because no matter how much progress he did or didn't make, he deserved a legitimate education. Every child does. We left your school and our home to find an entirely new community. What lies ahead is an unknown. Some days I run towards it full force. Other days I stand paralyzed. I might fall. I might cry. I might wish the heartbreak away, but I will not give up on him. I will not encourage my son to quit.
It has been seven years since you spoke those words. They will never leave me. Parents of children with special needs are mindful during every inch of their journey — not a day goes by without a lesson learned.
You taught me to think about purposeful communication and the depth of my own words. As a special educator, I don't believe it's my job to alter a parent's perception of their child. It wasn't fair for you to suggest my son belonged in a world of make believe.
Perhaps you didn't mean to encourage the amputation my 5-year-old's future, but the next time you sit across from a parent, be careful what you teach.
The Mighty is asking the following: Describe a moment you were met with extreme negativity or adversity related to your disability and/or disease (or a loved one's) and why you were proud of your response — or how you wish you could've responded. If you'd like to participate, please send a blog post to community@themighty.com. Please include a photo for the piece, a photo of yourself and 1-2 sentence bio. Check out our "Share Your Story" page for more about our submission guidelines.
Want to help end the stigma around disability? Like us on Facebook.
And sign up for what we hope will be your favorite thing to read at night.