Making Family Vacations Joyful With a Child on the Autism Spectrum
---
Vacationing with a child on the autism spectrum may sound challenging. I have shared how we use sibling travel and quick couples getaways to reincorporate travel into our family. But family vacations exist for a reason — they are the foundations of childhood memories, connectedness and shared new experiences.
Family vacations with a child on the spectrum should be no different.
But before you plan one, you first need to have a mindset shift.
You don't want to cancel therapy
You have spent forever researching providers, hounding insurance companies, and scheduling sessions. It seems irrational to then contact your child's team of therapists and cancel several sessions.  You hesitate, so you miss the opportunity to book something, and then you regret it later.
But you may actually benefit from doing so
We have had forced hiatuses from therapy — perfect storms of therapists' personal lives, illnesses, and other circumstances resulting in week-long breaks (which were unexpected, so we spent them at home, in staycation mode).  While there was certainly some readjustment to the routine when the break was over, there was almost always some sort of unforeseen growth — as though the weeks and months of various therapies suddenly clicked into place when my son's brain was given the chance to rest and reset.
You may feel like you are "losing time"
The fresher the diagnoses, the more stressful it may feel to try to take time away.  With a new autism diagnosis, it can feel as though there is a mad rush to smother your child in as many therapies as possible, as soon as possible.
But you will gain more than you lose
The human brain actually benefits from travel.  Yours — and your loved one with disabilities. If you create a manageable travel experience for you and your family, then the benefits will far outweigh any perceived losses. Family vacations with a child on the autism spectrum can be valuable, if thoughtfully planned.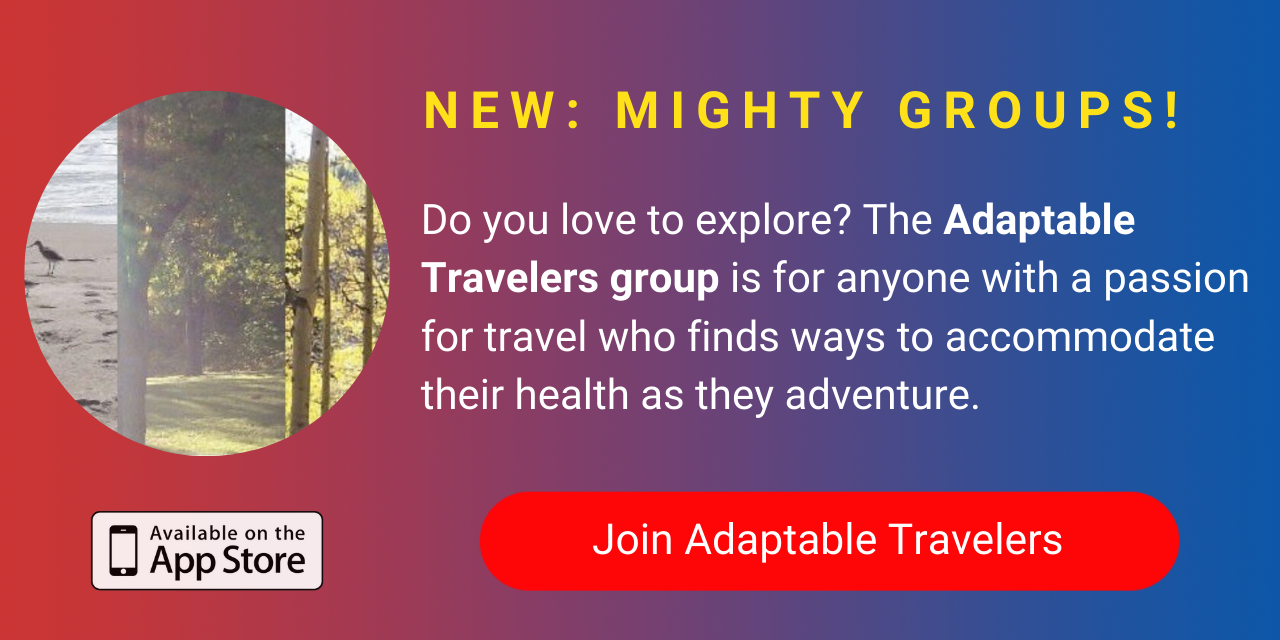 Choose your destination carefully
Base your travels on the interests and challenges of your loved one with disabilities. Certainly, an interest in Disney is a common thread for many autistic individuals, but so may be trains, tall towers or bridges. For us, water and music are almost equally compelling — thus Hawaii continues to have our hearts.
And you will be rewarded with pure joy
By steering clear of trips focusing on centuries-old artifacts and densely-populated urban areas, we are rewarded with the raw emotions that are so often unfiltered in autistic individuals. His utter joy at being immersed in water, outdoors, in the middle of our winter reassures us that we have made the right decision. The calm that comes over him, watching the sunset and listening to ukulele music is unparalleled. Family vacations can be a portal into this emotional space.
Prioritize safety
It is important to find a vacation environment that suits the capabilities of your loved one with disabilities.  Safety looks different for different individuals — but consider access to outdoor spaces, access to water, situations involving open flames, and traffic and street location.  If your loved one has mobility challenges as well, then that will create a different set of needs.
And if you do, you can truly relax
If you can find a safe, comfortable environment, you can find the ease that most people associate with vacations.  Your trip will become a vacation only when you can relax. Find a place where your kid is in their element and safety parameters are in place, and the rest of the family can actually enjoy the vacation as well.
You may feel like you can't possibly take the time
If parenting often feels like you are racing in a human-sized hamster wheel, parenting a child with a disability can feel like that hamster wheel is hooked up to a generator.  Even if you slow down a bit, the wheel will still keep racing around you at breakneck speed. But it is precisely that speed and force that creates the need for a break.
But you deserve it and will be a happier family as a result
You need a break.  Your child with a disability needs a break.  And so does the rest of your family. You will return with an ability to reset and move forward with a fresh perspective.  And that is worth all the time in the world.
Getty image by Sviatlana Lazarenka.
Originally published: August 31, 2020