5 Ways Meeting Temple Grandin Changed My Life
---
When it comes to celebrities in the autism community today, no name is bigger then Dr. Temple Grandin. A few years ago, while giving the opening keynote presentation at an autism conference in Memphis, I had the amazing opportunity to meet her. As someone who grew up as a kid on the autism spectrum idolizing Dr. Grandin, it was nothing short of a dream come true. While I thought meeting her would be enough, I soon after found out that I would also be having dinner with her every single night of the conference. It truly changed my life. Her perspective and her knowledge of the autism community were remarkable.
I wanted to write this blog in the hopes if you ever have the opportunity to meet Dr. Grandin, whether it is at a book signing, autism conference, etc., you will do just that. I could write a book on why meeting her changed my life (maybe I will someday), but for the time being, here are five reasons she's changed mine…
5. Her belief in equal rights
While listening to Dr. Grandin's keynote address at the conference, it was refreshing to hear her perspective on challenging our loved ones with autism. As much as our kids need services and supports, they also need discipline and routines. She believes at the end of the day, you need to treat those with autism as human beings.
4. Her passion
One idea that stuck out to me that Dr. Grandin said several times while I was with her was the fact that she thinks half of the programmers in Silicon Valley are on the autism spectrum. Dr. Grandin believes many individuals on the spectrum have great abilities. Every time she mentions this she does it with the knowledge that her own abilities have taken her very far. So she knows from experience that it's possible for others.
3. Her humility
While many people with the amount of success Dr. Grandin has had could have a bit of an ego, she is very humbled. Her humility, along with the respect she gives to the people around her, is astounding. When she speaks, she rarely mentions her own work and always provides resources to help benefit the community.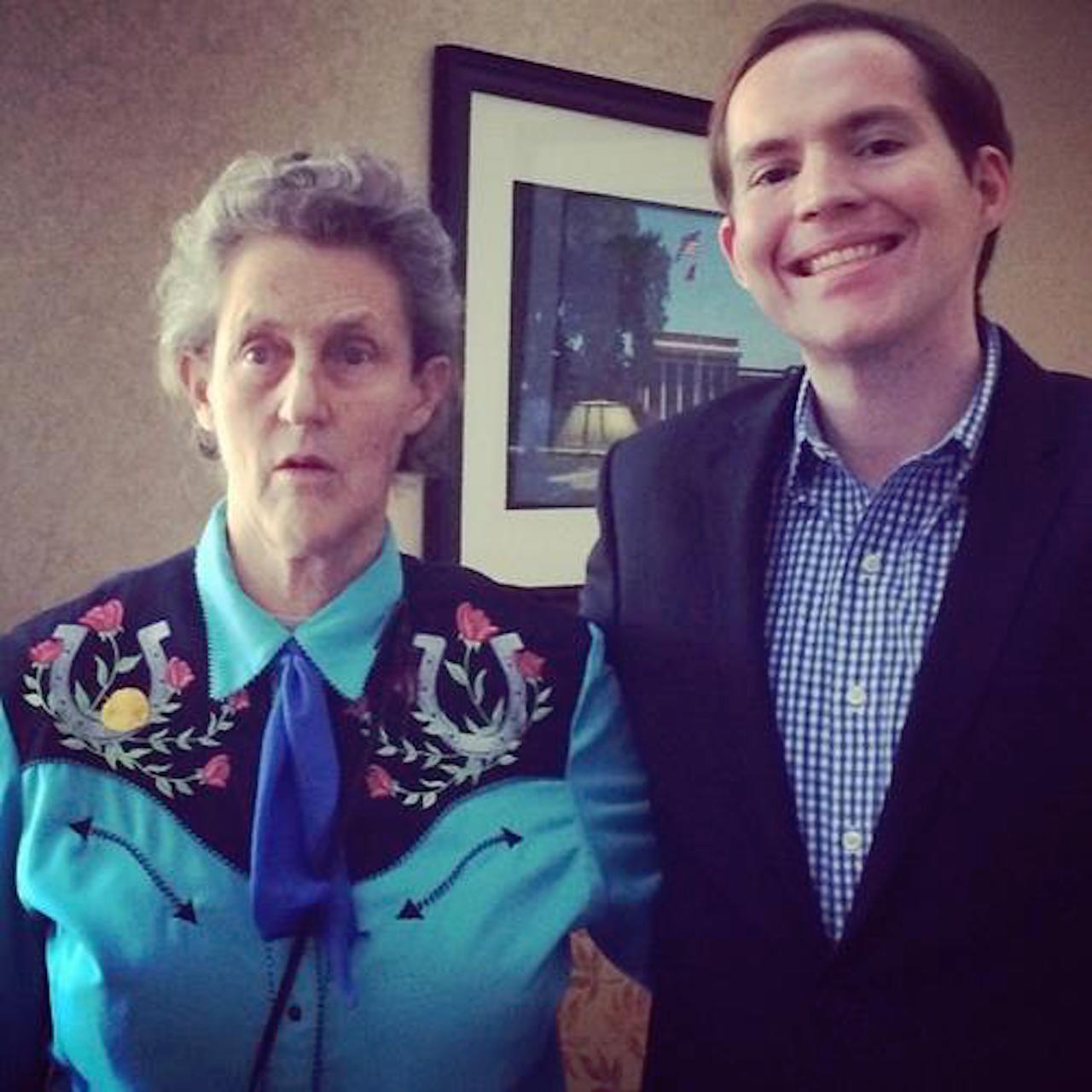 2. The "stretching" method
One of the key phrases Dr. Grandin has become famous for is the need for us to "stretch" ourselves and our loved ones with autism. Like an elastic band, she says, you can't stretch it too far or it will snap. You need to be mindful and stretch your loved ones or yourself to their or your own capabilities. It's a constant reminder that progress, no matter how big or small, should be an ultimate goal.
1. Finally… the hope she gives our community
In my opinion, the biggest attribute Dr. Grandin brings to our community is her overall success in her field. Many of the attendees at this conference were parents of young kids on the autism spectrum. Hearing her stories of success and what she's done with her life has given every family something to strive for. She truly exemplifies that there are wonderful possibilities out there.
Dr. Grandin gives me hope that I can also make a difference in the autism community as she has done. Even though I've only been speaking
professionally for six years while she's done it for decades, I hope one day I can make the same lasting impact on our community that she has. For that and for all that she has done for our community, I will be forever grateful to her.
A version of this post originally appeared at KerryMagro.com.
We want to hear your story. Become a Mighty contributor here.