Chris Bonnello Asks 150 Kids With Autism What They Love Most About Life for New Book
---
What do you love most about life? That's the question Chris Bonnello asked 150 kids on the autism spectrum for his debut book "What We Love Most About Life."
Bonnello, a former educator who runs the "Autistic Not Weird" community and is on the autism spectrum, compiled the book to help young people with autism feel less alone. "I know from personal experience that autism and Asperger's can feel extremely isolating," Bonnello told The Mighty. "It can be a great comfort for young people to learn that they actually aren't alone in the world – to see the real faces of other children and teenagers who share their life experiences." The book was designed by Nancy J. Price, whose 15-year-old son also has autism.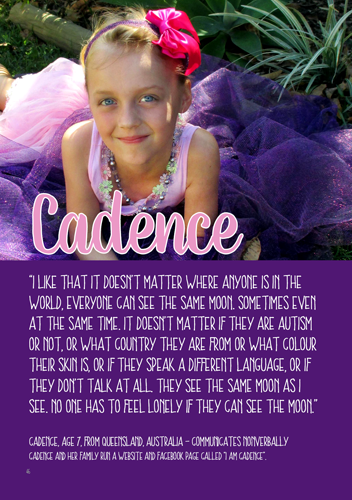 "What We Love Most About Life" shows the diversity and strength of the autism community, featuring responses from young people all over the spectrum. "Autistic people differ from each other for exactly the same reason that non-autistic people do," Bonnello said. "We're individuals, and we get to have our own personalities too. If you want to understand an autistic person, then learning about autism in general is a good start. However, it will never be a valid substitute for learning about the actual person."
For his book, Bonnello reached out to the "Autistic Not Weird" community and asked parents to ask their children and teens what they love most about life; 150 young people from 20 different countries participated. The responses range from poignant to hilarious, Bonnello said. Of the replies he received, Bonnello said one of his favorites comes from Freddie, an 11-year-old boy. Freddie told Bonnello, "I know I should do the right thing and say family, but I want to be honest and say daydreaming!" "I could have high-fived him for that," Bonnello said.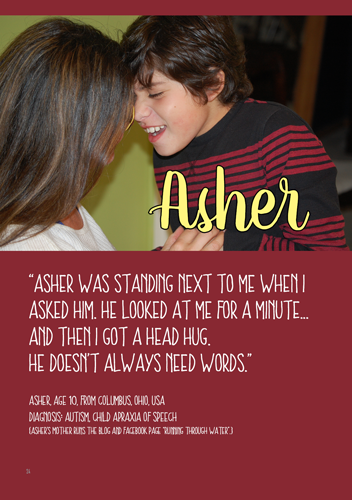 In addition to helping kids and teens on the spectrum feel less alone, Bonnello hopes the book will dispel some of the negative stereotypes surrounding autism. "There are lots of automatic negative assumptions about autism. And obviously we don't want our struggles ignored, but it gets harmful when people define you by your weaknesses rather than your strengths. It leads people to think that autism is 99 percent suffering, which is a damaging stereotype. This book is intended to show people that, regardless of their challenges and difficulties, people on the autism spectrum are brilliantly and beautifully capable of seeing the awesomeness of this world."
"What We Love Most About Life" is currently raising funds on Kickstarter to pay for printing and other remaining costs. The book will be printed in the U.K. and North America to keep costs low internationally. Those interested in purchasing a copy can do so through the book's Kickstarter campaign for £10 (about $13 USD).
Originally published: September 16, 2016