When a One Republic Song Helped My Autistic Son Say 'I Love You'
---
I've always believed music is a good way to express yourself for virtually everything. When I'm excited I'll throw in some Pitbull. When I'm happy I'll put on that overplayed but catchy tune by Pharrell Williams. I just can't help but to clap along because happiness is the truth. When I'm on a long road trip I find myself listening to Ted Nugent, because it reminds me of the road trips in my dad's semi truck when I was a kid. And when I'm heartbroken I believe Meredith Brooks described it best in her hit song "B*tch." We are all allowed to hate the world on days like those. So it was no wonder when I had my son, Brock, that I introduced him to the wonderful world of music. Not always the songs I enjoy, but songs nonetheless.
A few years ago, Brock took a big interest in the band One Republic, and when their hit song "Counting Stars" came out, it was on repeat in my home. I believe at least half their views on YouTube came from my house.
He had the song memorized after the first time hearing it, and we would belt it out constantly throughout the days. At bedtime he'd ask me to sing that "stars" song (bless him, I sound like a pterodactyl) to help him fall asleep. He'd dance around the house with some Elvis-esque hip swivels to "Counting Stars" as well. One Republic and everything "Counting Stars" took over my life quickly, but I can't help but be thankful because it did something much bigger than I ever expected.
Brock has always had an extensive vocabulary, but has trouble communicating and expressing emotions. By the age of 6 I hadn't heard him say "I love you," but it wasn't a big deal because he showed his love in other ways. In his ways.
One day about a year ago after I finished singing that "stars" song for him (again, bless him) he says to me, "Mom you know that L-word? Well, I do as much as there are stars in the sky." I had to clarify what he was saying so I asked, "You love me as much as there are stars in the sky, Brock?" And he nodded his head an affirmation and said, "Sing it one more time for me?" So I sang it one more time with tears streaming down my face. Seeing him work through his emotions and label it correctly was a huge moment. And hearing "I love you" for the first time was a big deal. I knew he did, but to actually hear it was a moment I'll never forget.
I don't want to give Ryan Tedder and One Republic all the credit, because Brock is the one who worked through his emotions and feelings to give me something I didn't know I was missing, but I'll give them some. Thank you, One Republic, for creating music that touches people of all ages and moves them in ways I can't even describe properly. I don't know what that song means to you; maybe it's to someone you love, or something you couldn't quite grasp, but to me it will always remind me of the time my son said "I love you" in a way only Brock can. "As much as there are stars in the sky."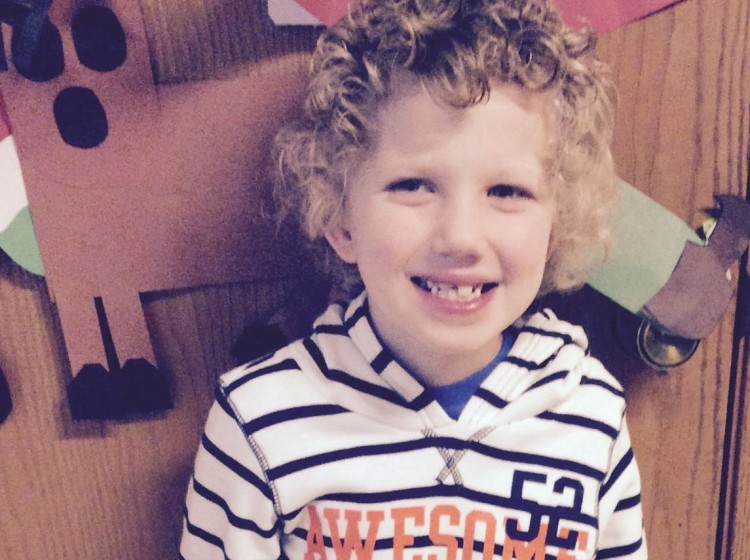 The Mighty is asking the following: Share a powerful moment you or a loved one has had with a public figure. Or, write a letter to a public figure who you feel has helped you or a loved one through his or her work. If you'd like to participate, please send a blog post to community@themighty.com. Please include a photo for the piece, a photo of yourself and 1-2 sentence bio. Check out our Submit a Story page for more about our submission guidelines.
Originally published: January 12, 2016