When You Can't Always Be Positive as a Special Needs Parent
---
I try hard to be an encourager. The world needs more encouragers. I especially try to be positive when I speak to other parents of children with autism. Those with kids younger than my son, Tate, need to know that it's not all doom and gloom after an autism diagnosis.
But yesterday I had a pity party. It began in the dentist office bright and early on Monday morning. We were there because I had "guessed" my son, Tate, had a toothache. He can't/won't tell me when he's in pain. He does feel pain. I am sure of that. On Friday, Tate made a few references to teeth. They were out of place and seemed odd. But Tate has autism. Let's face it, much of his conversation on any topic is odd.
On Saturday morning, Tate texted me that I should take his brother, Levi, to the dentist to get a cavity fixed. I thought, "Oh, Tate is trying to make a joke." He hates dentists and thinks he's sort of insulting Levi by saying something like that. It's his way of teasing.
But then there were several more references to the dentist. By now I should have caught on. And then Tate did something he rarely does. When I quizzed him about all the references to the dentist, he admitted he might have a problem with a tooth. He asked for a Tylenol. That's a pretty big deal around here.
So the first thing on Monday morning, I called the dentist's office and took Tate straight in. I explained to the dentist my son appears to be a young man, but she should probably try to communicate with him like she would with a 5- or 6-year-old. My eyes began to leak real tears. I went on to explain that Tate doesn't tell me when he's in pain, so I have to guess.
As the dentist investigated the problem, I sat and thought. When each of my children were small, I had to be vigilant and know when they were hurt based on behaviors. It's just what good moms do. As my children became older, they could tell me when they were hurt and eventually could take care of themselves. My four oldest children are adults. They make their own doctor appointments and bandage their own wounds now when necessary. They don't call home to tell me about their minor illnesses. They don't need me in that way anymore. Tate is not there, though. Tate might not ever be there. Tate will always need me, and there will come a day when I'm not there. I'm 38 years older than Tate.
My pity party wasn't just about Tate; it was also about me. When my kids were little and got hurt, I hurt, too. A mother's empathy for her children can cause her to hurt physically sometimes. As they became older and were able to take care of themselves, my empathy for their pain wasn't nearly as intense. When Tate was in pain and needed me to identify the problem, I hurt for him. I worry I'll be forever stuck feeling the kind of empathy pains for him as I would have for toddlers.
So yesterday I had an emotional meltdown. Several times in the afternoon, I broke down and sobbed for the Tate I will never know. The man he might never become. I felt really sorry for myself.
But today is a new day. His sore tooth turned out to be related to a broken wire and twisted bracket from his braces, not a cavity. It's fixed and his pain is gone. My worries about his pain are gone, and my spirits are lifted. Today I dropped my sweet son off in front of his school. As the car door closed I said, "I love you Tate." I expected to hear, "I love you, too." Instead I heard, "I know." As I pulled away I smiled ear to ear, happy that he knows he is loved.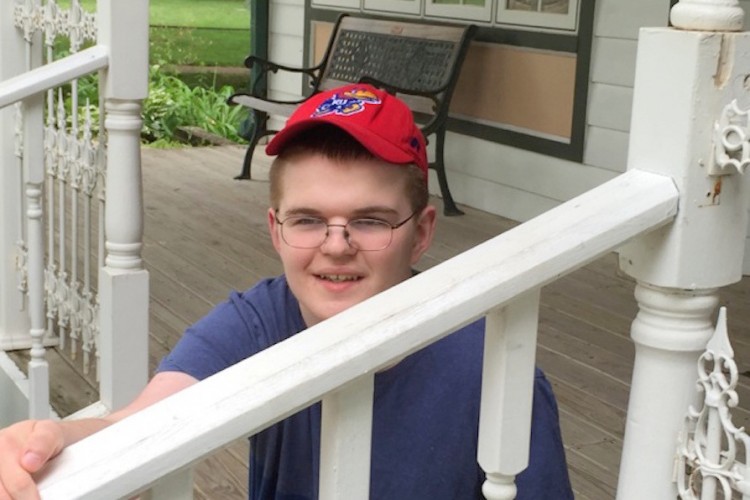 Follow this journey on Quirks and Chaos.
The Mighty is asking the following: What's one thing people might not know about your experience with disability and/or disease, and what would you say to teach them? If you'd like to participate, please send a blog post to community@themighty.com. Please include a photo for the piece, a photo of yourself and 1-2 sentence bio. Check out our Share Your Story page for more about our submission guidelines.
Originally published: November 11, 2015