Zenaviv Sells Work by Artists on the Autism Spectrum
---
After Himal Bikmal was diagnosed on the autism spectrum, his parents began researching everything they could. What they learned about their son and autism turned into Zenaviv, a company which sells artwork created by people on the autism spectrum.
Because Himal is nonverbal, Harrish Bikmal and his wife Sandhya worked with a few researchers to help identify what their son's strengths were. They attempted coaching him through sports such as basketball and baseball but found Himal could not get the hang of the game.
One day, when Sandhya was painting, something she did as a hobby, Himal grabbed her paintbrush and began dabbing at the canvas. From there, Bikmal and Sandhya decided to help Himal pursue painting. They approached an art teacher for guidance, and within about three months, Himal's painting skills had improved.
"As parents, you constantly worry about a few things, both day-to-day life and also what your children will do with the future," Bikmal told The Mighty. "We were pleasantly surprised with his paintings. It takes time and effort but he has continually grown since then."
A couple of years after discovering Himal's affinity for painting, the Bikmals found paying for their son's therapies difficult. Realizing they had over 50 of Himal's paintings, they decided to hold a fundraiser and sell them. They were thrilled when over 100 people donated their paintings to the fundraiser as well.
The Bikmals converted Himal's paintings into 1500 greeting cards, which sold out within two hours. Within seven hours, all of the paintings were sold too.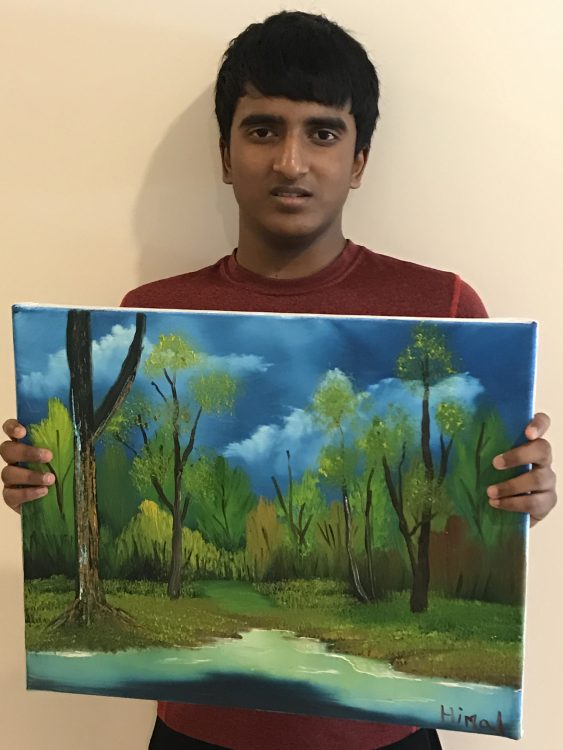 After the successful fundraiser, Bikmal spoke with other parents of children on the autism spectrum, and decided, along with his older son Saket, to launch Zenaviv.
"Since childhood, [Saket] has played a vital role in Himal's life," Bikmal said. "When me and my wife were in a depressed state of mind, Saket stepped up and has helped shape Himal's life. He took it upon himself to be his brother's best teacher and best friend."
Together, Bikmal and Saket launched the Zenaviv site, featuring Himal's work and illustrations from other talented autistic artists. The site currently features a half-dozen artists with their designs sold as original paintings, greeting cards, calendars and more. Each artist earns 60 percent of the profits from each sale.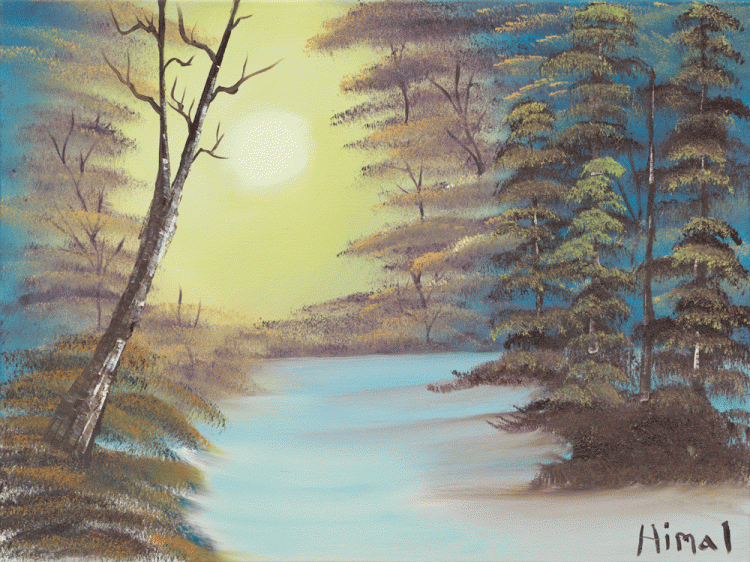 Bikmal told The Mighty he hopes Zenaviv provides another way for those on the spectrum to live a productive and fulfilling life. Having helped foster his son's love of art, Bikmal said he encourages other parents to help their children find their talents and creative outlets. "Look for clues from your child," he said. "Look for clues from your child, and pursue them."
According to Bikmal, Himal will look at the work of different artists sometimes and smile. Himal is also fond of his own work, his dad said, including a recent piece titled "Peaceful Forest."
As for his dad, his favorite pieces are "Bright Winter Morning" and "Colorful Macaw."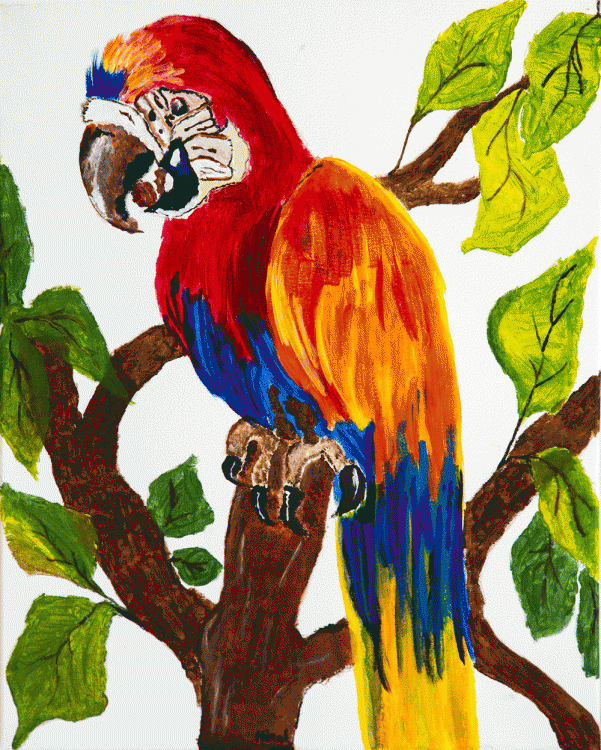 Bikmal hopes Zenaviv can help hundreds and thousands of individuals going forward, as well as change people's perception of autism.
[People on the spectrum] are often perceived as people with deficiencies or problems and we can change that to a perception of people with talent. We need to nurture [that talent] and help to grow it.

In the long outcome hopefully we can have a world where people with autism, regardless of their abilities, can enjoy a better quality of life.
Originally published: July 5, 2017