13 Products People With Back Pain Swear By
---
Editor's Note
We hope the products below, all recommended by our Mighty community members, help you or a loved one in your health journeys. Just so you know, The Mighty may collect a share of sales from the Amazon links on this page. Prices and product availability are accurate as of publication.
Any medical information included is based on a personal experience. For questions or concerns regarding health, please consult a doctor or medical professional.
Research suggests 60 to 80 percent of all people will get at least mild back pain in their lives, whether due to injury, illness, disability, or posture- or muscle-related issues. Chronic back pain can be life-altering and debilitating, as it can make anything from sitting in a chair to walking down the street difficult. For any back pain you're experiencing, it's important to first discuss it with your doctor, as there may be specific treatments, surgery or medication that can help you the most.
In addition, you might find that certain over-the-counter treatments and tools help "take the edge off" your pain. Who better to ask which products can help reduce pain than other people struggling with back pain? So we asked our Mighty community what they use to help reduce their back pain. Even though these products are easily available, you should still run them by your doctor and make sure they are recommended for your specific type of pain (for example, find out whether heat or cold is better for your pain).
Here's what our community recommended:
1. Back Massager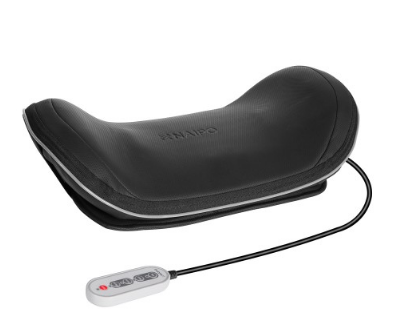 "The Naipo shiatsu massager (or any similar one)… Saves my life on the regular!" Terri Di Mauro said.
Buy the massager featured above for $79.99 from Naipo.
2. Heating Pad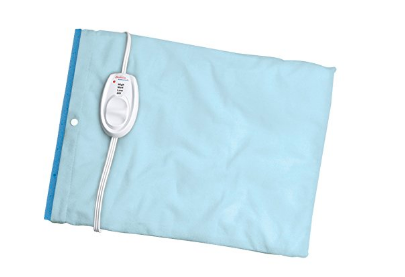 "This heating pad [above]. Reasonably priced and I can use it most anywhere I'm feeling pain," Joanne Shabazian recommended.
Buy the electric moist/dry heating pad featured above for $12.99 from Amazon.
See our community's favorite heating products that can help relieve pain for more ideas.
3. Icy Hot Patch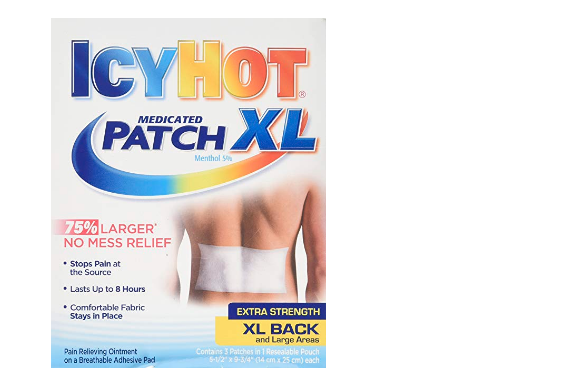 "The active ingredient in most over-the-counter back creams and patches seems to be menthol. However only these patches [above] help reduce my lower back pain. Can't recommend them enough. For mild back pain they seem to be sufficient on their own and for severe back pain in conjunction with prescription pain meds," Ouliana Kouznetsova said. "Helps to wrap a wool blanket around your waist while wearing the patch (when home at least)."
Buy the patch featured above (pack of 3) for $9.14 from Amazon.
4. Microwavable Heating Bags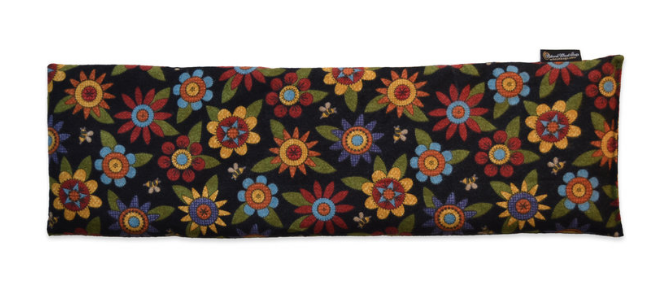 "My microwaveable wheat bag, could not live without it!" Emma Donley said.
"I use a large wearable heat pad that's lavender scented as it supports my back when sitting and keeps it warm to reduce muscle spasms," Abi Stillwell explained.
Buy the wheat bag featured above for $18 from Natural Wheat Bags.
5. Tiger Balm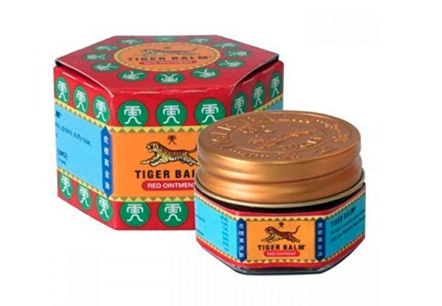 "Red Tiger Balm is a fricken godsend," Keri Adamson said.
"Tiger balm patches! They don't completely take the pain away for me, but they take the edge off," Abby Adams recommended.
Buy the balm featured above for $4.84 from Amazon.
6. Jade Heating Mat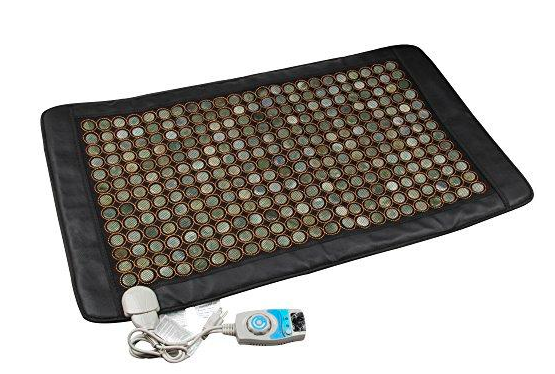 "My husband bought me a full body length jade stone heating pad for Christmas a few years ago… it is incredible," Merri Evelyn Skinner said.
Buy the jade heating pad featured above for $103.99 from Healthwise Supply.
7. Sacroiliac (SI) Belt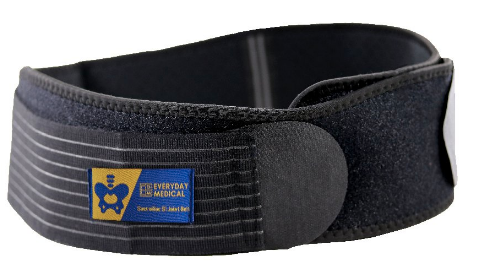 "My left hip is higher than my right because of scoliosis and left sided spastic hemiplegia (semi-paralysis of entire left side of body). With stretching exercises I try my best to make my hips as even as possible," Kay Chaires said. "Once I have a 'somewhat balanced' hips I wrap the SI around my hips so my hips can stay at that stable position. It decreases my pain."
Buy the SI belt featured above for $28.55 from Everyday Medical.
8. TENS Unit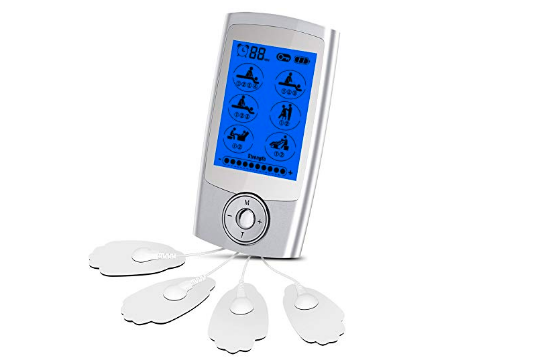 "A TENS, it basically over-asks the nerves so you won't feel your back pain for a while," Larissa De Groot recommended.
"Icy Hot Smart Relief is a portable TENS unit. It's a sticky pad that comes with a battery pack. You can use the reusable pad over and over and on your back, hip, legs, shoulders or wherever you need it," Christina L. Koffkey said. "It has a good range of intensity. It last for 30 mins and automatically turns off. I leave it on all day and turn it on when my back starts spasming."
Buy the TENS unit featured above for $34.99 from Amazon.
9. Lidocaine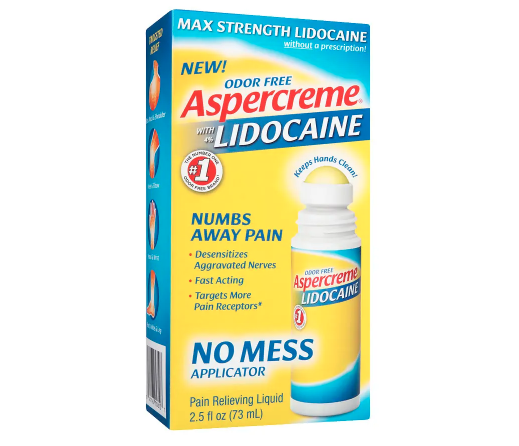 "My lidocaine roll on and the ice pack I got when I had my mcl repaired. It can be a heating pad or an ice pack depending on whether or not you freeze the packs or microwave them," Liz Ann Taylor said.
Buy the roll-on featured above for $8.99 from Walgreens.
10. CBD Oil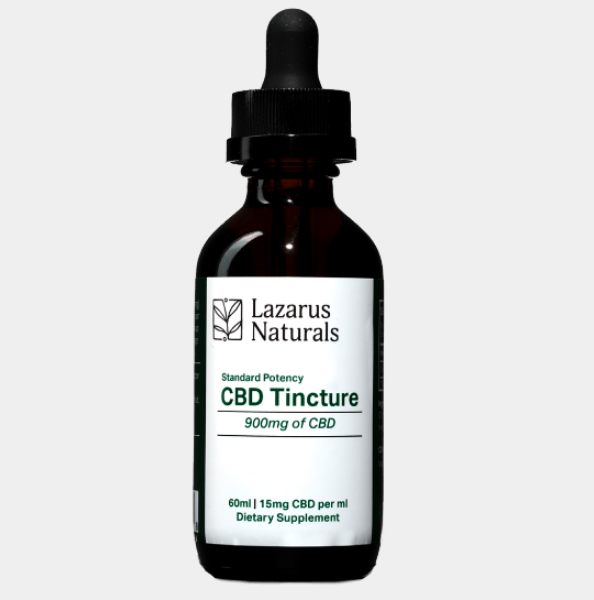 "KT tape, CBD oil and lidocaine. Since I can't take too much in orally due to other conditions. These tend to help a lot for me!" Sydney Jones said.
Buy the CBD oil featured above for $38 from Lazarus Naturals.
For more CBD products, check out our community's top recommendations.
11. DoTerra Deep Blue Muscle Rub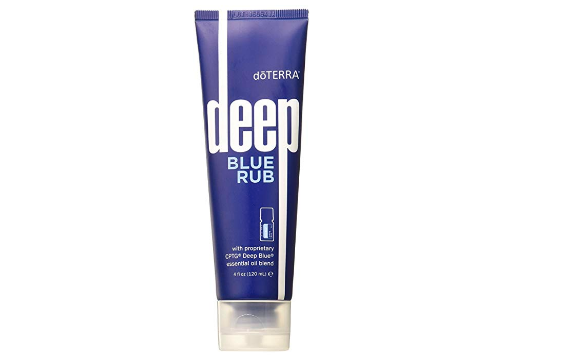 "Heating pad! DoTerra Deep Blue muscle rub is good, too. Yoga is the best," Courtney Davis said.
Buy the muscle rub featured above for $39 from Amazon.
12. Gel Cold Pack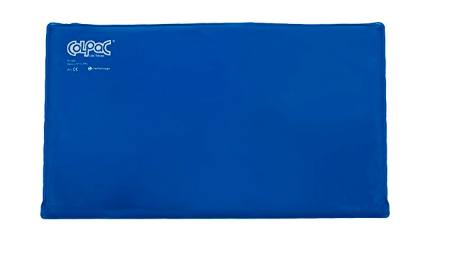 "Extra thick 4-inch yoga mat. Lay on the floor with neck roll, thin pillow under head and under knees. Gel soft thin ice packs when lying on a bed. Hot shower if possible to relieve tension the body creates to protect the injuries," Seneca Iehente Rice recommended.
Buy the gel pack featured above for $21.97 from Amazon.
See our community's favorite cooling products that can help relieve pain for more ideas.
13. Therapearl Hot/Cold Wrap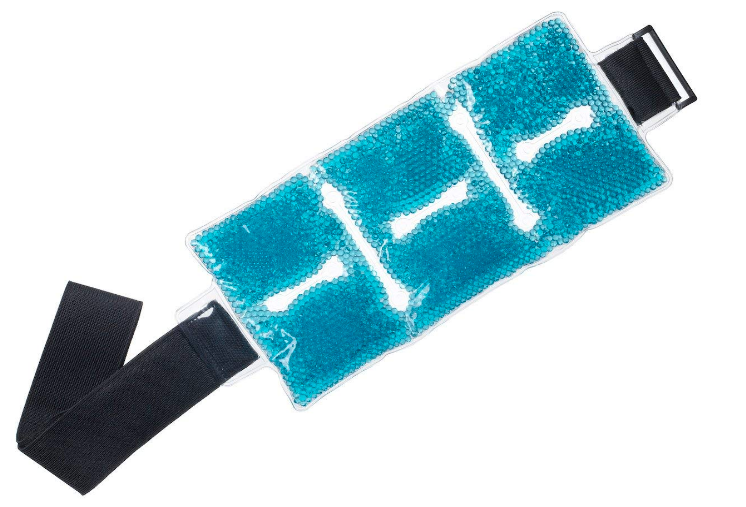 "I use a Therapearl hot/cold wrap that I can wear," Anneka Nilson recommended.
Buy the wrap featured above for $15.15 from Amazon.
Originally published: October 19, 2018