16 Tattoos Inspired by Living With Bipolar Disorder
---
Editor's Note
If you struggle with self-harm or experience suicidal thoughts, the following post could be potentially triggering. You can contact the Crisis Text Line by texting "START" to 741741. For a list of ways to cope with self-harm urges, visit this resource.
There are so many great reasons to get a tattoo. One of my own tattoos is in memoriam of my father, who died quite suddenly in 2011. One represents a system of belief from which I have since become distanced. My in-progress right arm represents my love of Halloween and horror, and I plan to get a semicolon in the near future as a representation of my ongoing battle with mental illness.
• What is Bipolar disorder?
Mental health-related tattoos are particularly significant. From the aforementioned Project Semicolon for suicide awareness, to "reclaiming" an area marked by self-harm scars, tattoos are a fantastic way of charting one's progress through life. They can be constant visual reminders of what we've been through, and what we can conquer once again.
That's why we asked our mental health community to share tattoos they got about living with bipolar disorder. May you find some inspiration here for your own tattoos, if you're thinking of getting one.
Here's what our community shared with us:
1. "It's a reminder of Bob Marley's song, 'Three Little Birds.' The colors represent my struggles with suicide, bipolar disorder and anxiety, and reminds me 'every little thing is gonna be alright.'" — Courtney G.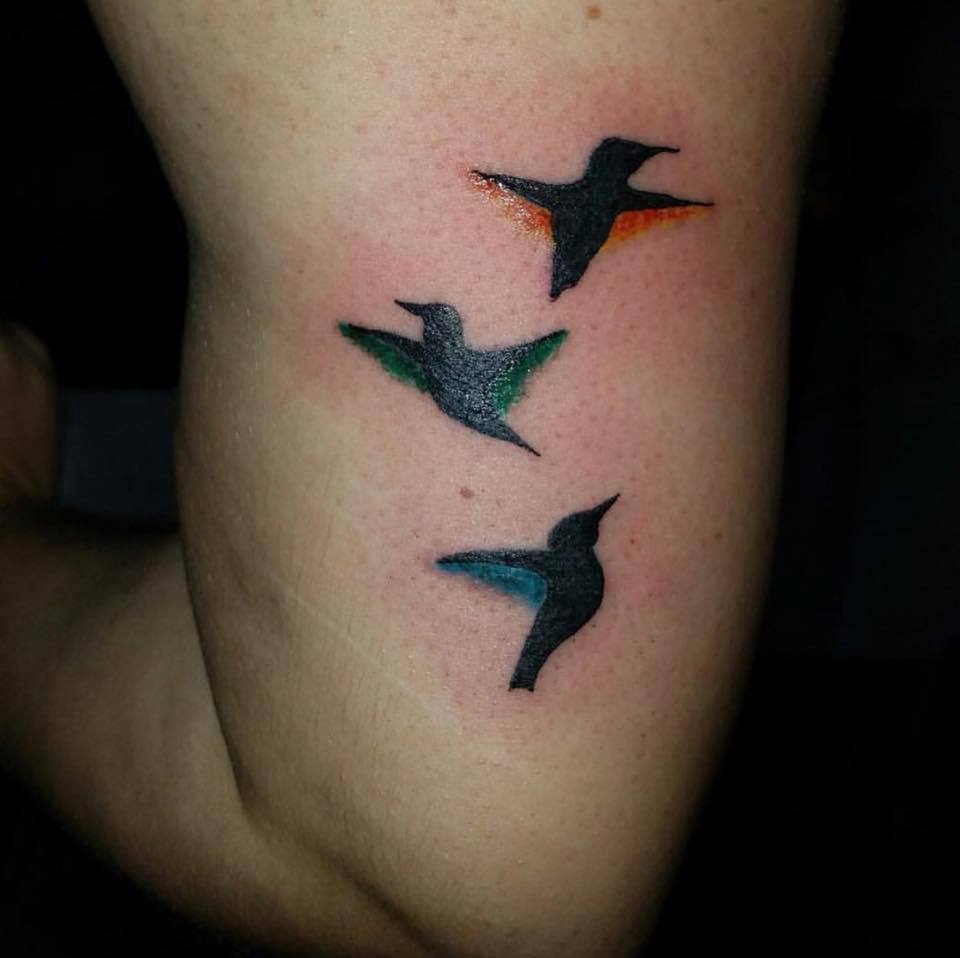 2. "This butterfly represents hope and endurance. The semicolon reminds me to keep going. Mine is backward because of the direction I wanted the butterfly facing." — Jess H.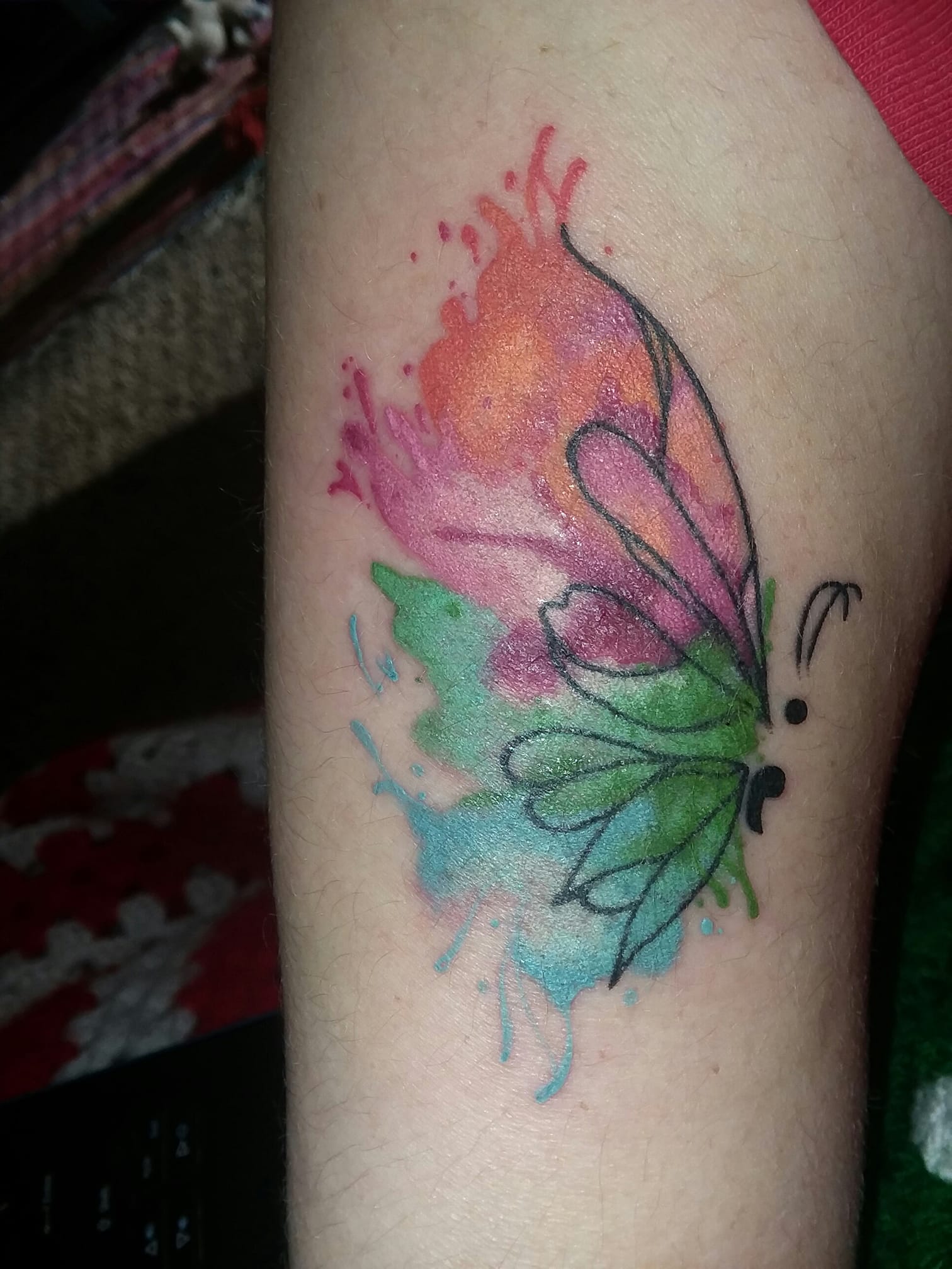 3. "I have these two. I feel like as far as the plus and minus representing bipolar disorder, they are pretty self-explanatory. The waves on my wrist are a voice wave (zoomed in) of my fiancé reminding me he loves me, but recently my doctor pointed out that they look like my brain waves when I'm being treated with electroconvulsive therapy (ECT) to manage my bipolar depression." — Britni W.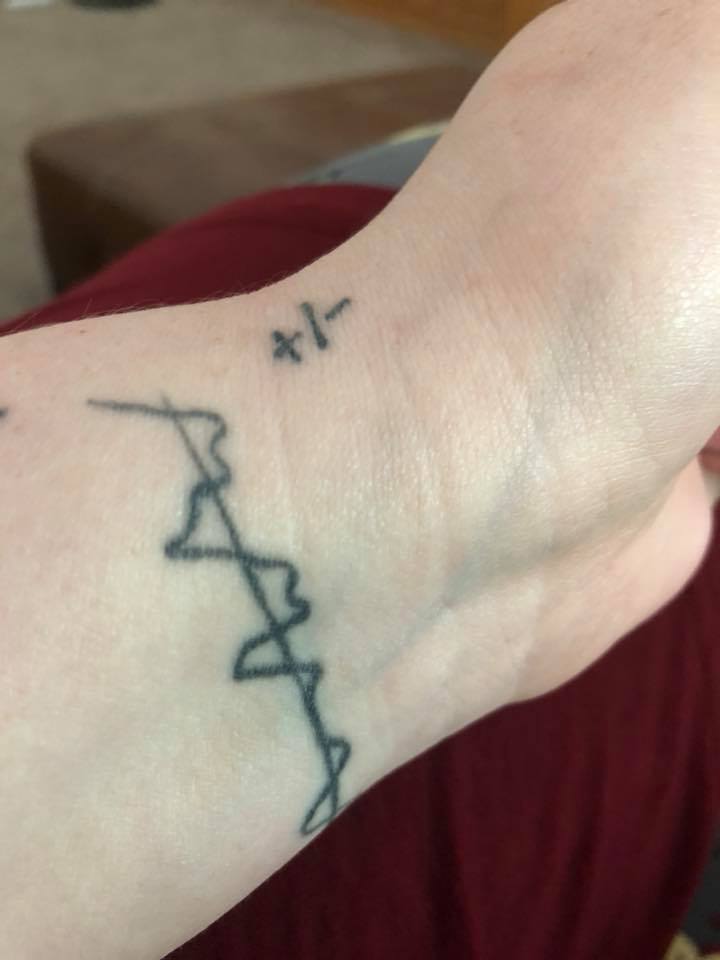 4. "This is when it was still fresh and angry red so not too flattering, but still. The quote 'I'm meaner than my demons' is from the song "Control" by Halsey, which is my way of describing mania and bipolar disorder. The broken mirror is for the six or more months I spent manic and psychotic. I kept seeing demons and other creatures in mirrors and in the dark. it took me a long time to lose the fear of breaking all over again, but this tattoo helped me commit to getting over it." — Lluvia Z.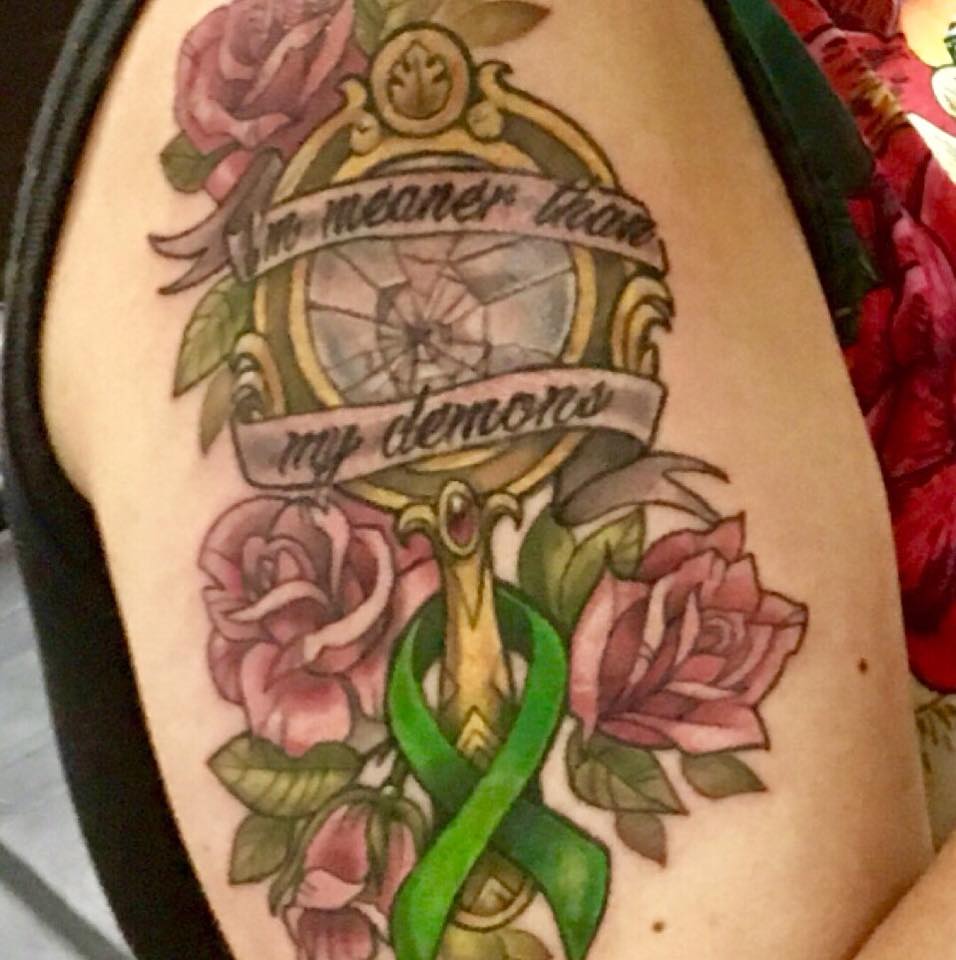 5. "Roman numerals of the day I was released from the hospital as a reminder of how far I've come. I have managed to stay stable and out of the hospital since this very date in 2014, and I'm now two years medication free. It's an ongoing battle, but this tattoo reminds me I am stronger than bipolar disorder." — Isabella I.
6. "This is on my left forearm. On my right are the deep and numerous scars of depression. It's meant to remind me that for every up there's a down; for every good decision, there's a bad. The universe loves balance in everything." — Walter C.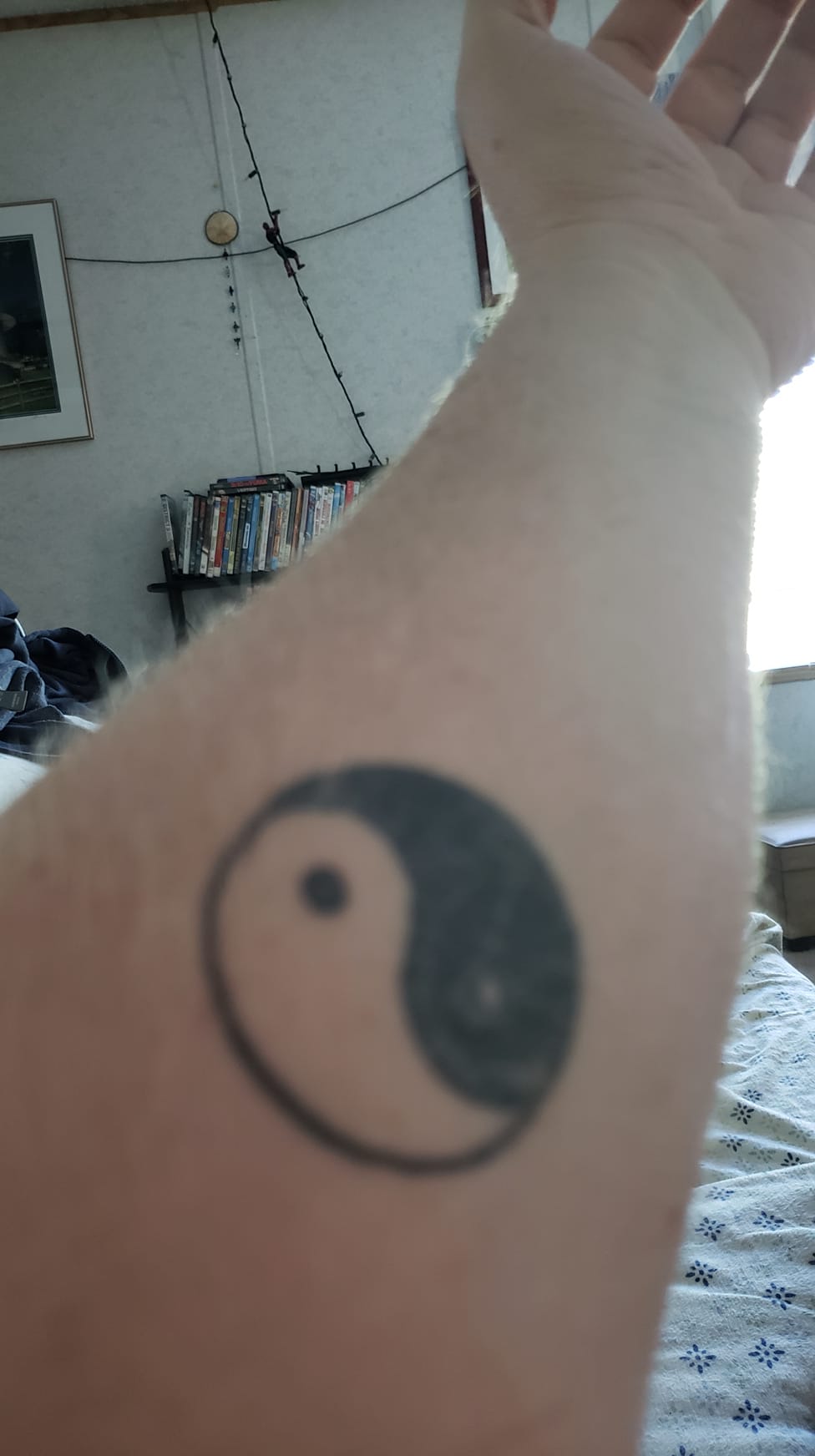 7. "For the two sides of me — a daisy for the happy/manic times and a skull for the dark times I have." — Lee T.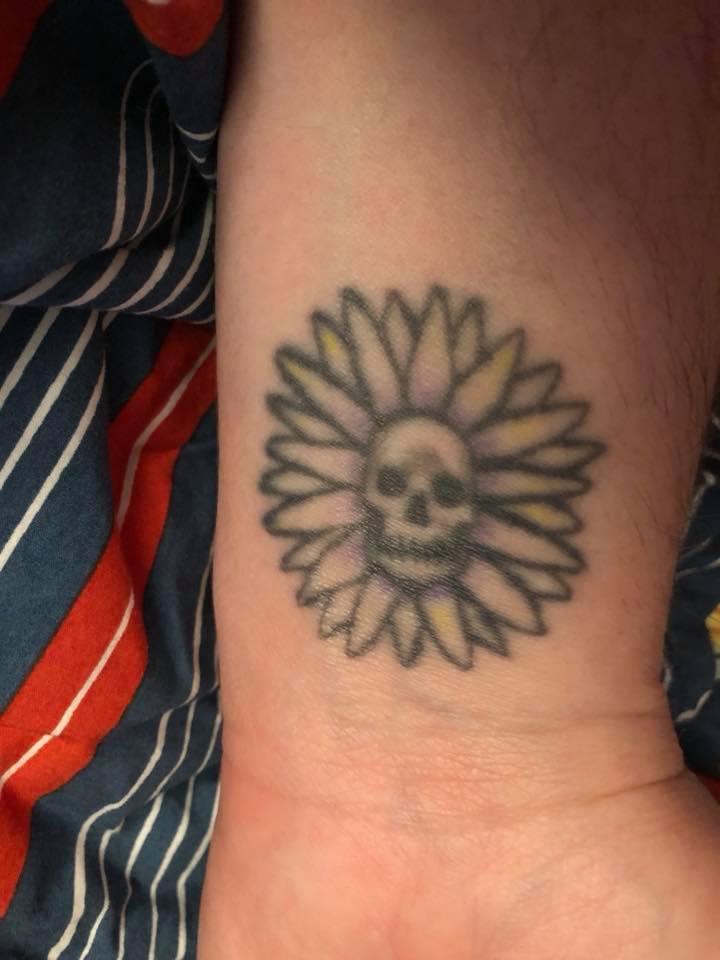 8. "Serotonin, because we certainly can't do this alone." — Tina V.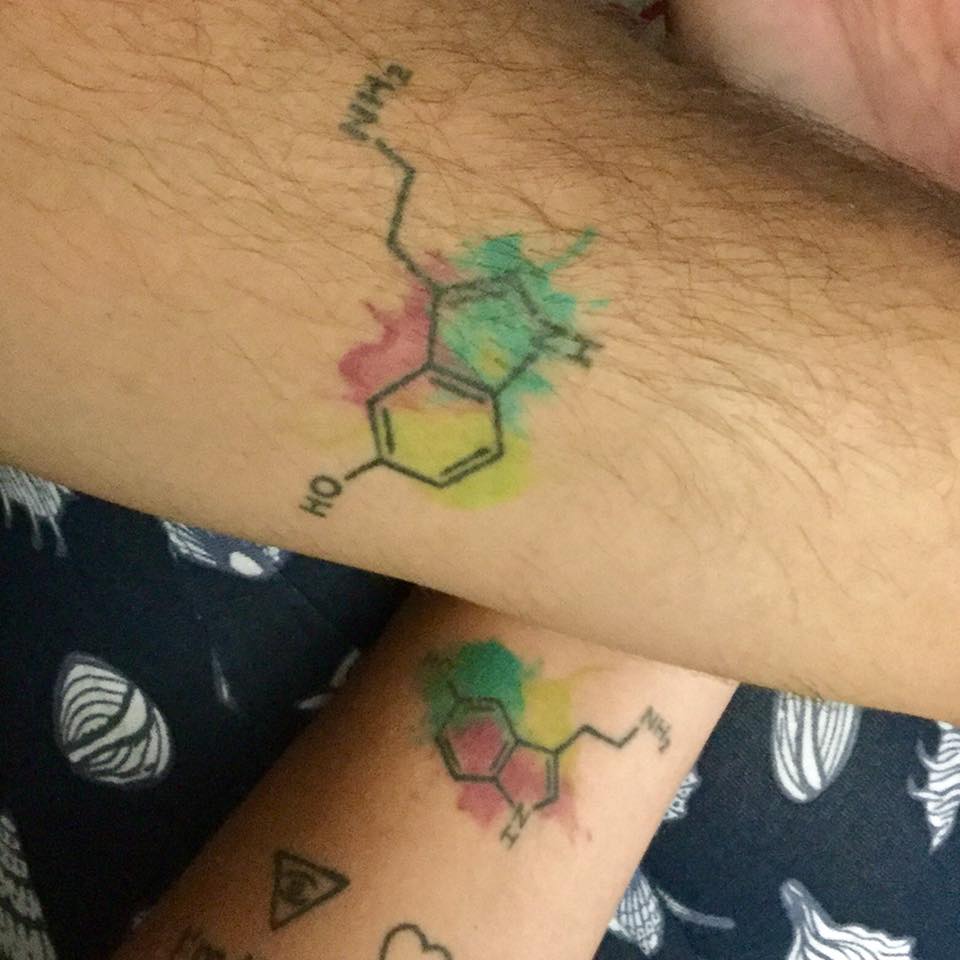 9. "This reminds me that no matter how awful things seem, the world isn't over and my story isn't ready to end either. My heart will continue to beat on." — Rachael T.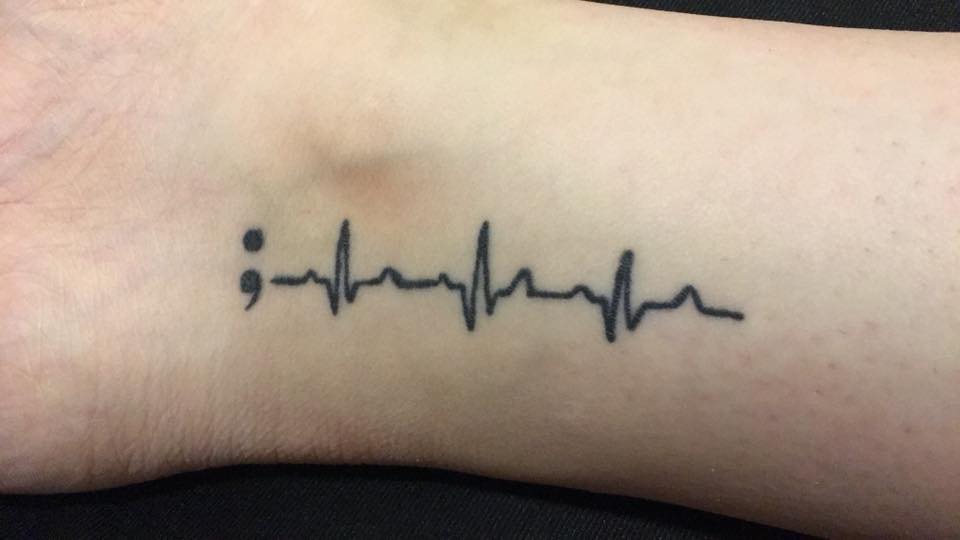 10. "This is a reminder to never give up on myself. The H in Hope is a happy/sad face turned sideways and the mental health awareness ribbon. The heart at the end with the semicolon means my life isn't over just because I'm bipolar." — Jennifer C.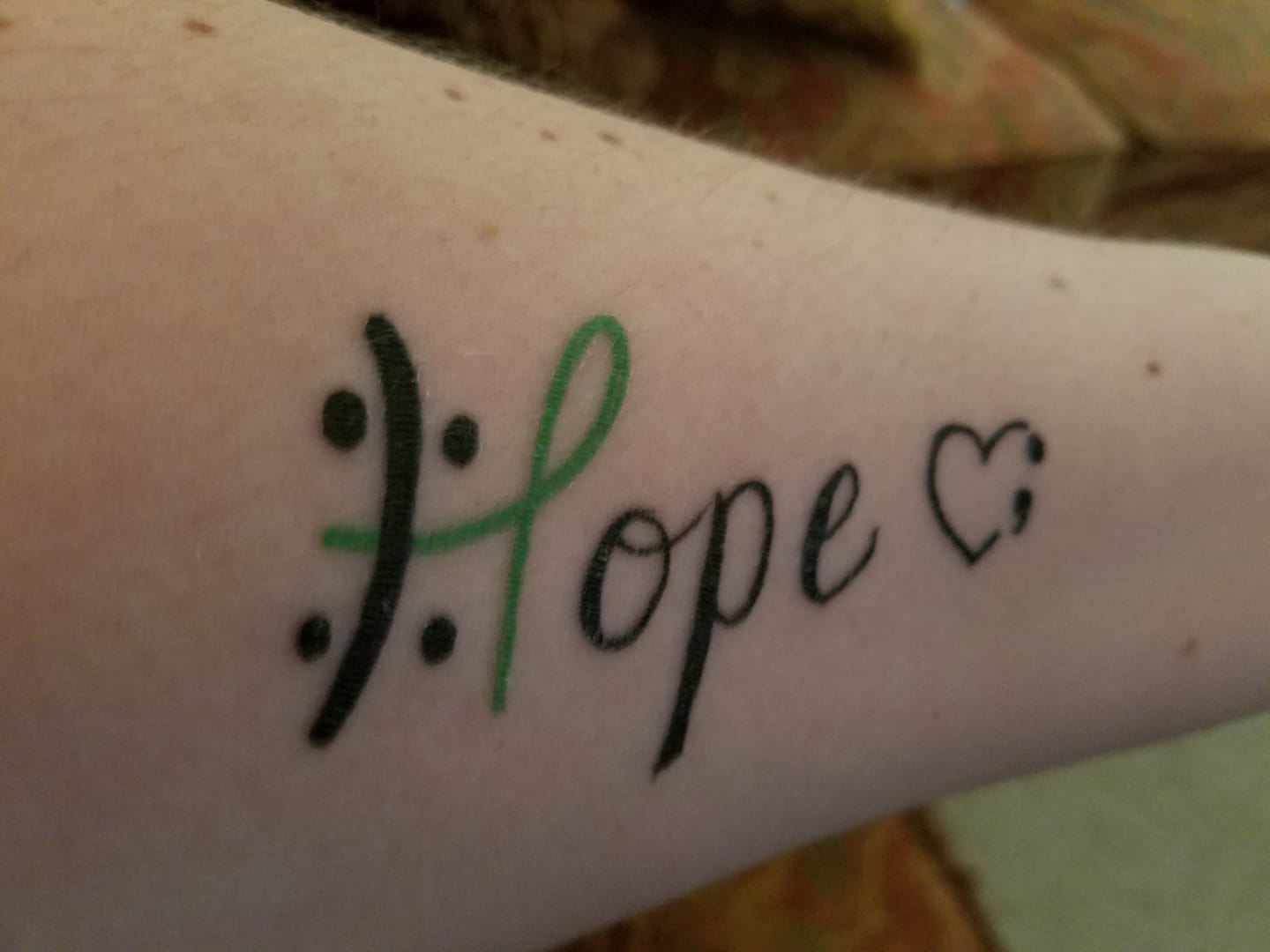 11. "Just a little reminder I am greater than the highs and lows overall." — Claudia P.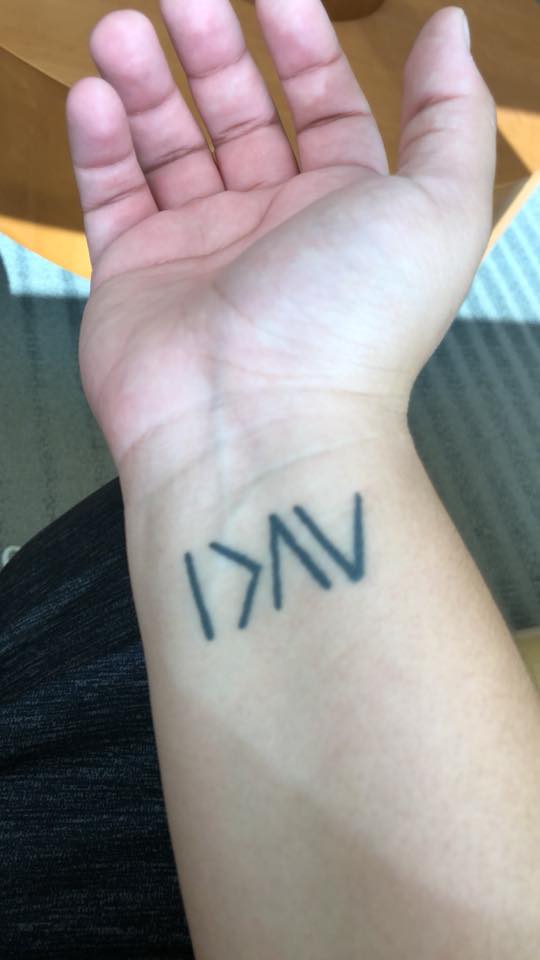 12. "Having bipolar disorder means waking up and not knowing whether it will be Tigger or Eeyore making your decisions for you." — Diana E.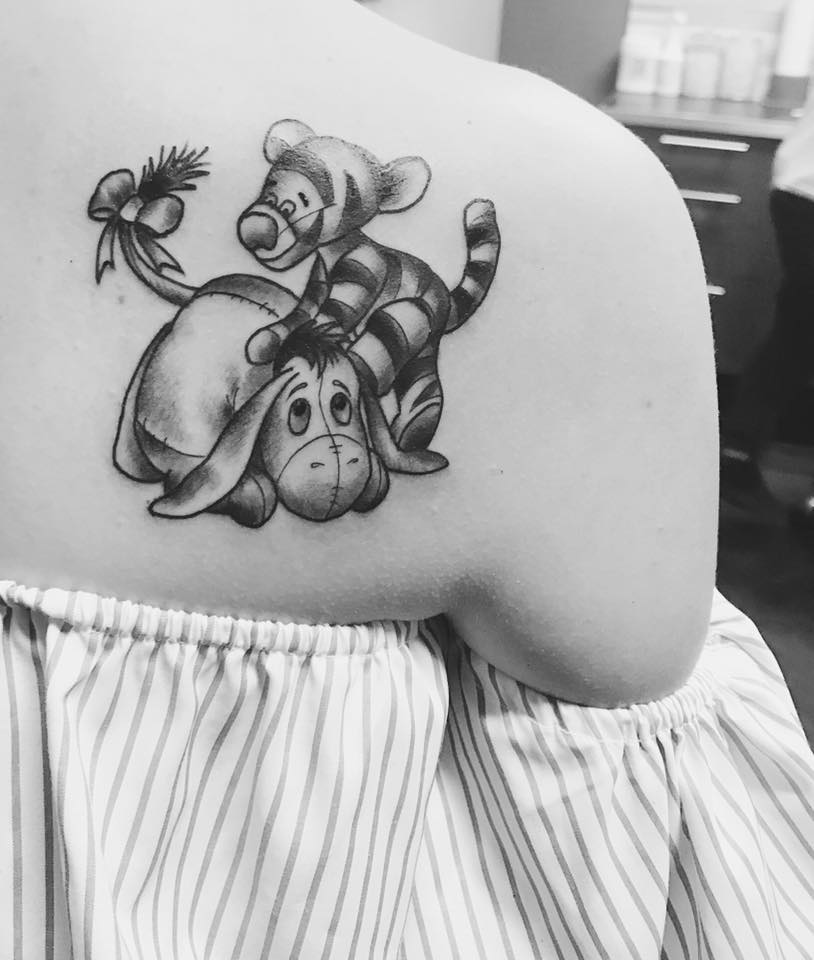 13. "I got this tattoo a year to the day after my suicide attempt. I don't like the phrase 'black dog' to describe mental illness as I personally think it's impossible to be anything but calm around dogs! I call my bipolar (of which I tend to have more intense depressive episodes) a dementor as it sucks the soul out of me until I'm just a shell. I got this to remind me of the spell in Harry Potter to repel dementors." — Amy P.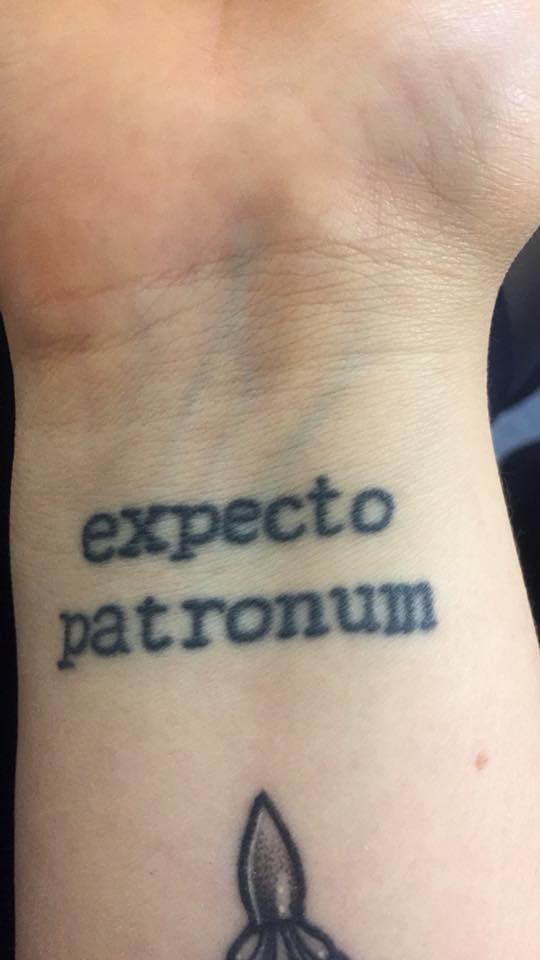 14. "I got this after my first hospitalization in 2016, when I was experiencing my first manic phase and psychosis. It was very scary, but I just kept reminding myself to breathe. Now I have it as a daily reminder when I'm struggling." — Kristen H.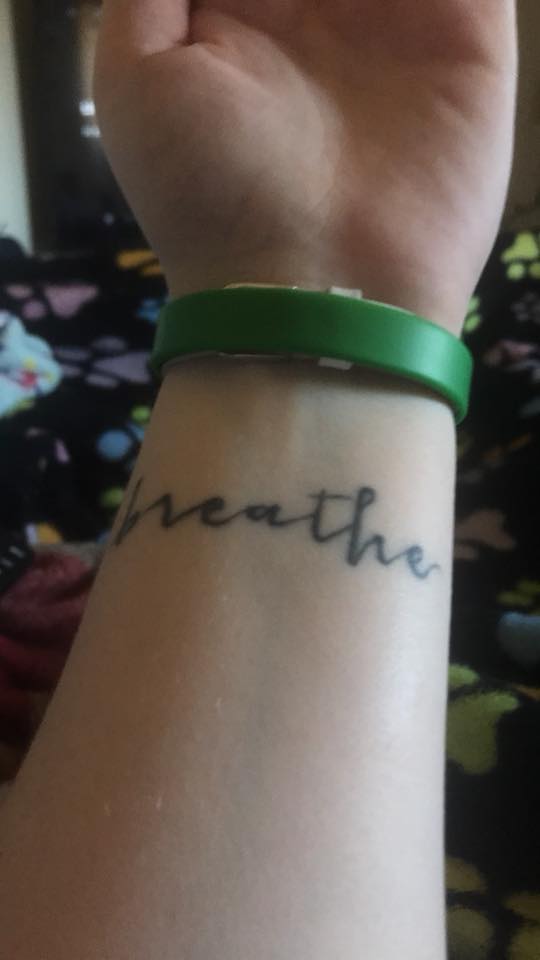 15. "Mine is the symbol for mindfulness — a therapeutic technique/lifestyle that has made all the difference for me throughout my disorder." — Amy C.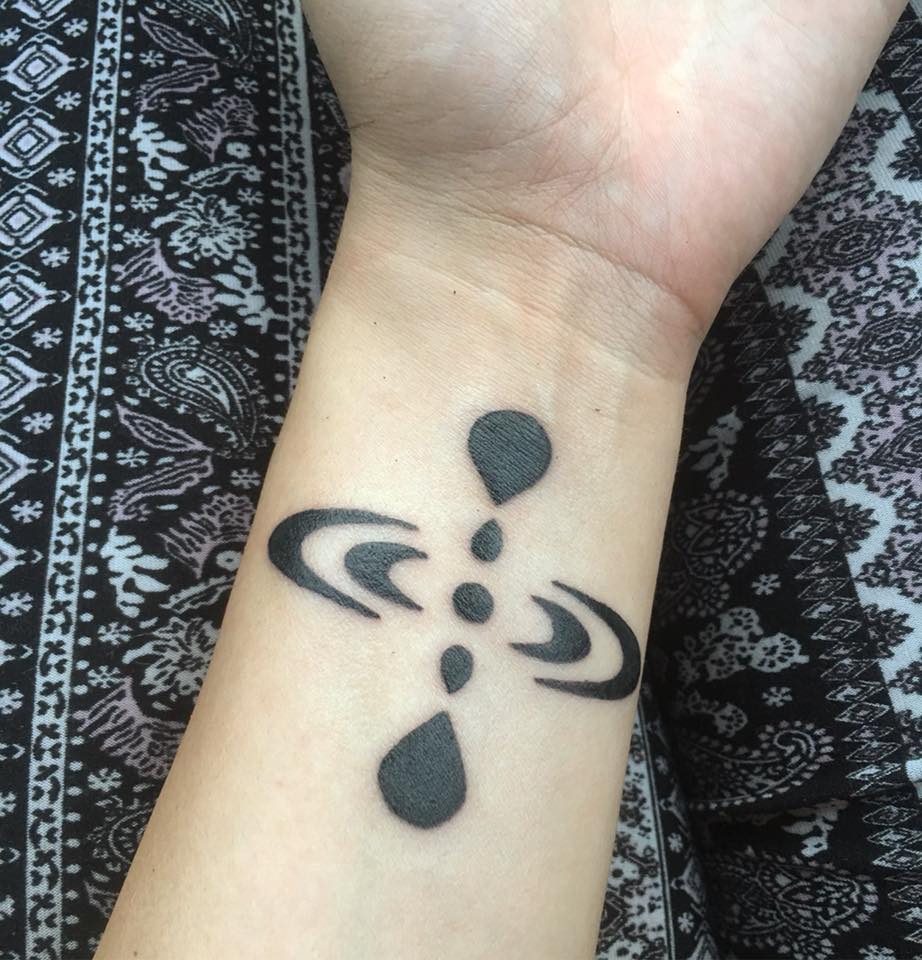 16. "I have a phoenix because it symbolizes rising up from your episodes over and over again, like a phoenix rebirth." — Jess B.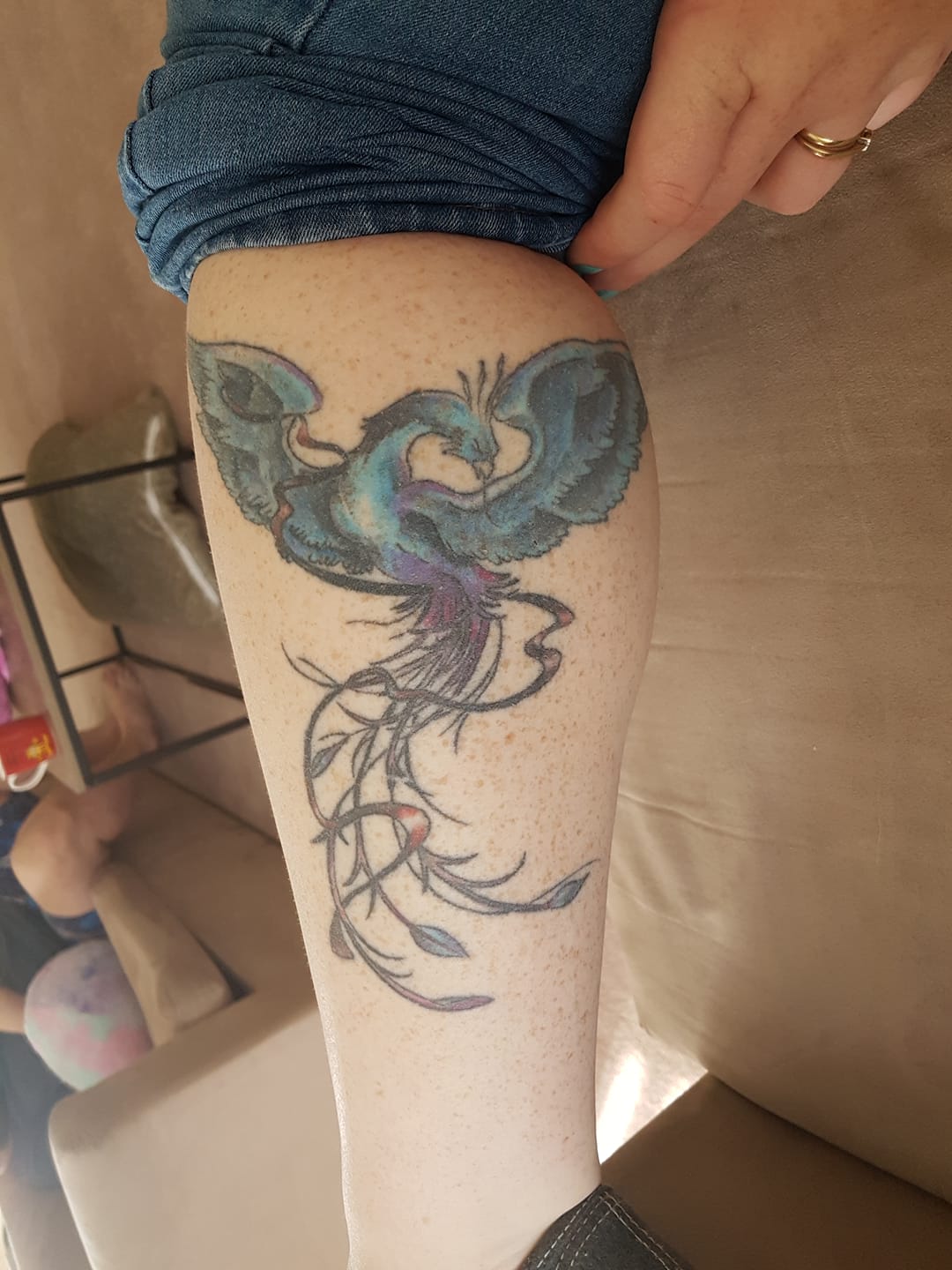 Do you have a tattoo representing your bipolar disorder or mental illness? Let us know below.
Originally published: July 25, 2018